Queer Places:
National Academy Museum & School, 1083 5th Ave, New York, NY 10128, Stati Uniti
Royal Academy of Arts, Burlington House, Piccadilly, Mayfair, London W1J 0BD, Regno Unito
Académie Julian, Passage des Panoramas, Paris, Francia
École nationale supérieure des Beaux-Arts, 14 Rue Bonaparte, 75006 Paris, Francia
73 Rue Notre Dame des Champs, 75006 Paris, Francia
41 Boulevard Berthier, 75017 Paris, Francia
Morgan Hall, London Rd, Fairford GL7 4AU, Regno Unito
Farnham House, Church St, Broadway WR12 7AE, Regno Unito
Russell House, Russell Square, Broadway WR12 7BU, Regno Unito
33 Tite St, Chelsea, London SW3 4JP, Regno Unito
14 Fulham Rd, London SW10 9TY, Regno Unito
Brookwood Cemetery, Glades House, Cemetery Pales, Brookwood, Woking GU24 0BL, Regno Unito
Sargent House Museum, 49 Middle St, Gloucester, MA 01930, Stati Uniti
Fairmont Copley Plaza, 138 St James Ave, Boston, MA 02116, Stati Uniti
John Singer Sargent (January 12, 1856 – April 14, 1925) was an American artist, considered the "leading portrait painter of his generation" for his evocations of Edwardian era luxury.[1][2] During his career, he created roughly 900 oil paintings and more than 2,000 watercolors, as well as countless sketches and charcoal drawings. His oeuvre documents worldwide travel, from Venice to the Tyrol, Corfu, the Middle East, Montana, Maine, and Florida.
His parents were American, but he was trained in Paris prior to moving to London. Sargent enjoyed international acclaim as a portrait painter, although not without controversy and some critical reservation; an early submission to the Paris Salon, his Portrait of Madame X, was intended to consolidate his position as a society painter, but it resulted in scandal instead. From the beginning his work was characterized by remarkable technical facility, particularly in his ability to draw with a brush, which in later years inspired admiration as well as criticism for a supposed superficiality. His commissioned works were consistent with the grand manner of portraiture, while his informal studies and landscape paintings displayed a familiarity with Impressionism. In later life Sargent expressed ambivalence about the restrictions of formal portrait work, and devoted much of his energy to mural painting and working en plein air. He lived most of his life in Europe. Art historians generally ignored the society artists such as Sargent until the late 20th century.[3]
Sargent was a lifelong bachelor with a wide circle of friends. Biographers once portrayed him as staid and reticent.[92] However recent scholarship has suggested that he was a private, complex and passionate man with a homosexual identity that shaped his art.[93][94] This view is based on his friends and associations; the overall alluring remoteness of his portraits; the way his works challenge 19th-century notions of gender difference;[95] his erotic and previously ignored male nudes; and some sensitive and erotic male portraits, including those of Thomas E. McKeller, Bartholomy Maganosco, Olimpio Fusco,[96] and that of the handsome aristocratic artist Albert de Belleroche, which hung in his Chelsea dining room.[97][98] Sargent had a long and intense romantic friendship with Belleroche, whom he met in 1882, and who later went on to marry: a surviving drawing hints that Sargent may have used him as a model for Madame X.[94][99]
It has been suggested that Sargent's reputation in the 1890s as "the painter of the Jews" may have been due to his empathy with, and complicit enjoyment of their mutual social otherness.[93] One such client, Betty Wertheimer, wrote that when in Venice Sargent "was only interested in the Venetian gondoliers".[93][100] The painter Jacques-Émile Blanche, who was one of his early sitters, said after Sargent's death that his sex life "was notorious in Paris, and in Venice, positively scandalous. He was a frenzied bugger."[101] The truth of this may never be established.
There were many friendships with women: it has been suggested that those with his sitters Rosina Ferrara, Amélie Gautreau, and Judith Gautier may have tipped into infatuation.[102] As a young man, Sargent also courted for a time Louise Burkhardt, the model for Lady with the Rose.[103]
Sargent's friends and supporters included Henry James, Isabella Stewart Gardner (who commissioned and purchased works from Sargent, and sought his advice on other acquisitions),[104] Edward VII,[105] and Paul César Helleu. His associations also included Prince Edmond de Polignac and Count Robert de Montesquiou. Other artists Sargent associated with were Dennis Miller Bunker, James Carroll Beckwith, Edwin Austin Abbey and John Elliott (who also worked on the Boston Public Library murals), Francis David Millet and Claude Monet, whom Sargent painted. Between 1905 and 1914, Sargent's frequent traveling companions were the married artist couple Wilfrid de Glehn and Jane Emmet de Glehn. The trio would often spend summers in France, Spain or Italy and all three would depict one another in their paintings during their travels.[106]

Metropolitan Museum of Art, NYC

Nelson-Atkins Museum of Art, Kansas City, MO

Princeton University, NJ

United States Capitol, Washington, DC

Yale University, New Haven, CT

Chatsworth House, UK

Rossborough House, Blessington, Ireland

Kykuit, Tarrytown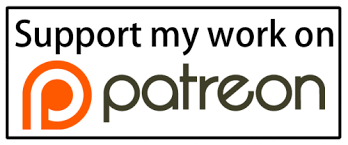 ---
https://en.wikipedia.org/queerplaces/images/John_Singer_Sargent#References