Queer Places:
Harvard University, Cambridge, MA 02138, Stati Uniti
16 Lewes Cres, Brighton BN2 1GB, Regno Unito
21 Cheyne Walk, Chelsea, London SW3 5RA, Regno Unito
4 Bolton St, Mayfair, London W1J, Regno Unito
15 Beaumont St, Oxford OX1 2NA, Regno Unito
Hale House, 34 De Vere Gardens, Kensington, London W8 5AQ, Regno Unito
Lamb House, West St, Rye TN31 7ES, Regno Unito
Cambridge Cemetery, Cambridge, MA 02138, Stati Uniti
Westminster Abbey, 20 Deans Yd, Westminster, London SW1P 3PA, Regno Unito
Henry James, OM (15 April 1843 – 28 February 1916) was an American author regarded as a key transitional figure between literary realism and literary modernism, and is considered by many to be among the greatest novelists in the English language. He was the son of Henry James Sr. and the brother of renowned philosopher and psychologist William James and diarist Alice James.
He is best known for a number of novels dealing with the social and marital interplay between emigre Americans, English people, and continental Europeans – examples of such novels include The Portrait of a Lady, The Ambassadors, and The Wings of the Dove. His later works were increasingly experimental. In describing the internal states of mind and social dynamics of his characters, James often made use of a personal style in which ambiguous or contradictory motivations and impressions were overlaid or closely juxtaposed in the discussion of a single character's psyche. For their unique ambiguity, as well as for other aspects of their composition, his late works have been compared to impressionist painting.
In addition to voluminous works of fiction, James published articles and books of criticism, travel, biography, autobiography, and plays. Born in the United States, James largely relocated to Europe as a young man and eventually settled in England, becoming a British subject in 1915, one year before his death. James was nominated for the Nobel Prize in Literature in 1911, 1912, and 1916.[1]
James regularly rejected suggestions that he should marry, and after settling in London proclaimed himself "a bachelor". F. W. Dupee, in several volumes on the James family, originated the theory that he had been in love with his cousin Mary ("Minnie") Temple, but that a neurotic fear of sex kept him from admitting such affections: "James's invalidism ... was itself the symptom of some fear of or scruple against sexual love on his part." Dupee used an episode from James's memoir A Small Boy and Others, recounting a dream of a Napoleonic image in the Louvre, to exemplify James's romanticism about Europe, a Napoleonic fantasy into which he fled.[19][20]
Dupee had not had access to the James family papers and worked principally from James's published memoir of his older brother, William, and the limited collection of letters edited by Percy Lubbock, heavily weighted toward James's last years. His account therefore moved directly from James's childhood, when he trailed after his older brother, to elderly invalidism. As more material became available to scholars, including the diaries of contemporaries and hundreds of affectionate and sometimes erotic letters written by James to younger men, the picture of neurotic celibacy gave way to a portrait of a closeted homosexual.
Between 1953 and 1972, Leon Edel authored a major five–volume biography of James, which accessed unpublished letters and documents after Edel gained the permission of James's family. Edel's portrayal of James included the suggestion he was celibate. It was a view first propounded by critic Saul Rosenzweig in 1943.[21] In 2004 Sheldon M. Novick published Henry James: The Young Master, followed by Henry James: The Mature Master. The first book "caused something of an uproar in Jamesian circles"[22] as it challenged the previous received notion of celibacy, a once-familiar paradigm in biographies of homosexuals when direct evidence was non-existent. Novick also criticised Edel for following the discounted Freudian interpretation of homosexuality "as a kind of failure."[22] The difference of opinion erupted in a series of exchanges between Edel and Novick which were published by the online magazine Slate, with the latter arguing that even the suggestion of celibacy went against James's own injunction "live!"--not "fantasize!"[23] The interpretation of James as living a less austere emotional life has been subsequently explored by other scholars.[24] The often intense politics of Jamesian scholarship has also been the subject of studies.[25]
Author Colm Tóibín has said that Eve Kosofsky Sedgwick's Epistemology of the Closet made a landmark difference to Jamesian scholarship by arguing that he be read as a homosexual writer whose desire to keep his sexuality a secret shaped his layered style and dramatic artistry. According to Tóibín such a reading "removed James from the realm of dead white males who wrote about posh people. He became our contemporary."[26]
James's letters to expatriate American sculptor Hendrik Christian Andersen have attracted particular attention. James met the 27-year-old Andersen in Rome in 1899, when James was 56, and wrote letters to Andersen that are intensely emotional: "I hold you, dearest boy, in my innermost love, & count on your feeling me—in every throb of your soul". In a letter of 6 May 1904, to his brother William, James referred to himself as "always your hopelessly celibate even though sexagenarian Henry".[27] How accurate that description might have been is the subject of contention among James's biographers,[28][nb 1] but the letters to Andersen were occasionally quasi-erotic: "I put, my dear boy, my arm around you, & feel the pulsation, thereby, as it were, of our excellent future & your admirable endowment."[29] To his homosexual friend Howard Sturgis, James could write: "I repeat, almost to indiscretion, that I could live with you. Meanwhile I can only try to live without you."[30]
His many letters to the many young gay men among his close male friends are more forthcoming. In a letter to Howard Sturgis, following a long visit, James refers jocularly to their "happy little congress of two"[31] and in letters to Hugh Walpole he pursues convoluted jokes and puns about their relationship, referring to himself as an elephant who "paws you oh so benevolently" and winds about Walpole his "well meaning old trunk".[32] His letters to Walter Berry printed by the Black Sun Press have long been celebrated for their lightly veiled eroticism.[33]
He corresponded in almost equally extravagant language with his many female friends, writing, for example, to fellow novelist Lucy Clifford: "Dearest Lucy! What shall I say? when I love you so very, very much, and see you nine times for once that I see Others! Therefore I think that—if you want it made clear to the meanest intelligence—I love you more than I love Others."[34] To his New York friend Mary Cadwalader Jones: "Dearest Mary Cadwalader. I yearn over you, but I yearn in vain; & your long silence really breaks my heart, mystifies, depresses, almost alarms me, to the point even of making me wonder if poor unconscious & doting old Célimare [Jones's pet name for James] has 'done' anything, in some dark somnambulism of the spirit, which has ... given you a bad moment, or a wrong impression, or a 'colourable pretext' ... However these things may be, he loves you as tenderly as ever; nothing, to the end of time, will ever detach him from you, & he remembers those Eleventh St. matutinal intimes hours, those telephonic matinées, as the most romantic of his life ..."[35] His long friendship with American novelist Constance Fenimore Woolson, in whose house he lived for a number of weeks in Italy in 1887, and his shock and grief over her suicide in 1894, are discussed in detail in Edel's biography and play a central role in a study by Lyndall Gordon. (Edel conjectured that Woolson was in love with James and killed herself in part because of his coldness, but Woolson's biographers have objected to Edel's account.)[nb 2]
In 1897–1898 he moved to Rye, Sussex, and wrote The Turn of the Screw. 1899–1900 saw the publication of The Awkward Age and The Sacred Fount. During 1902–1904 he wrote The Ambassadors, The Wings of the Dove, and The Golden Bowl.
In 1904 he revisited America and lectured on Balzac. In 1906–1910 he published The American Scene and edited the "New York Edition", a 24-volume collection of his works. In 1910 his brother William died; Henry had just joined William from an unsuccessful search for relief in Europe on what then turned out to be his (Henry's) last visit to the United States (from summer 1910 to July 1911), and was near him, according to a letter he wrote, when he died.[17]

Westminster Abbey, London
In 1913 he wrote his autobiographies, A Small Boy and Others, and Notes of a Son and Brother. After the outbreak of the First World War in 1914 he did war work. In 1915 he became a British subject. In 1916 he was awarded the Order of Merit. He died on 28 February 1916, in Chelsea, London. As he requested, his ashes were buried in Cambridge Cemetery in Massachusetts.[18]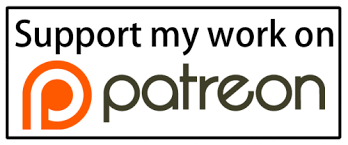 ---
"Nomination Database". www.nobelprize.org.
Powers (1970), p. 11
Novick (1996), p. 431
Powers (1970), p. 12
Powers (1970), p. 16

Gamble, Cynthia 2008, John Ruskin, Henry James and the Shropshire Lads, London: New European Publications

Gamble, Cynthia, 2015 – (in production) Wenlock Abbey 1857–1919: A Shropshire Country House and the Milnes Gaskell Family, Ellingham Press.

Powers (1970), p. 14
Powers (1970), p. 15

Gamble, Cynthia, 2015 Wenlock Abbey 1857–1919: A Shropshire Country House and the Milnes Gaskell Family, Ellingham Press.

Powers (1970), p. 17

Edel 1955, p. 55.

Powers (1970), p. 19
Powers (1970), p. 20
Powers (1970), p. 28

Kaplan chapter 15.

Wilson, Scott. Resting Places: The Burial Sites of More Than 14,000 Famous Persons, 3d ed.: 2 (Kindle Locations 23458-23459). McFarland & Company, Inc., Publishers. Kindle Edition.
Dupee (1949)

Dupee (1951)

Graham, Wendy "Henry James's Twarted Love", Stanford University Press, 1999, p10

Leavitt, David (23 December 2007). "A Beast In The Jungle". New York Times.
"Henry James's Love Life". Slate. 19 December 1996.

Graham, Wendy "Henry James's Thwarted Love"; Bradley, John "Henry James and Homo-Erotic Desire"; Haralson, Eric "Henry James and Queer Modernity".

Anesko, Michael "Monopolizing the Master: Henry James and the Politics of Modern Literary Scholarship", Stanford University Press

Tóibín, Colm (20 February 2016). "How Henry James's family tried to keep him in the closet". The Guardian.

Ignas Skrupskelis and Elizabeth Bradley (1994) p. 271.

Edel, 306–316

Zorzi (2004)

Gunter & Jobe (2001), p. 125
Gunter & Jobe (2001), p. 179
Black Sun Press (1927)

Demoor and Chisholm (1999) p.79

Gunter (2000), p. 146

Bosanquet (1982) pp. 275–276

Guedalla, Philip (1921). Supers & Supermen: Studies in Politics, History and Letters, p. 45. Alfred A. Knopf. Retrieved 27 January 2014.
Miller, James E. Jr., ed. (1972). Theory of Fiction: Henry James, pp. 268–69. University of Nebraska Press. Retrieved 27 February 2014.
Edel, Leon, ed. (1984). Henry James: Letters, Vol. IV, 1895–1916, p. 4. Harvard University Press. Retrieved 17 February 2014.

Wagenknecht (1983).

Woolf (March 2003) pp. 33, 39–40, 58, 86, 215, 301, 351.

Edith Wharton (1925) pp. 90–91

H. G. Wells, Boon (1915) p. 101.

Beerbohm, Max (1922). "The Mote in the Middle Distance." In A Christmas Garland, p. 1. E.P. Dutton & Company. Retrieved 27 January 2014.

Leon Edel (1984) volume 4, p. 170

Dabney (1983) pp. 128–129

The American, 1907, p. vi–vii

Kraft (1969) p. 68.

Brownstein (2004)

Hazel Hutchison, Brief Lives: Henry James. London: Hesperus Press, 2012: "The elegiac tone of the novel did not appeal to periodical editors, and the novel went straight into book form in 1902, ahead of The Ambassadors, which ran in the North American Review from January to December 1903 and was published as a book later that same year." Retrieved December 1, 2017.

Posnock (1987) p. 114

Edel (1990) pp. 75, 89

Edel (1990) p.121

Novick (2007) pp.15–160 et passim.

Matthiessen and Murdoch (1981) p. 179.

Bradley (1999) p. 21, n

Novick (2007) pp. 219–225 et passim.
Richard Brodhead. The School of Hawthorne (New York and Oxford: Oxford University Press, 1986), 137.
Gordon Fraser. "Anxiety of Audience: Economies of Readership in James's Hawthorne." The Henry James Review 34, no. 1 (2013): 1–2.
vanden Heuvel (1990) p. 5
Wade (1948) pp. 243–260.
https://www.nebraskapress.unl.edu/Catalog/ProductSearch.aspx?ExtendedSearch=false&SearchOnLoad=true&rhl=The+Complete+Letters+of+Henry+James&sj=721&rhdcid=721

Edel (1983) volume 4 p. 208

Brooks (1925)

Forster (1956) pp. 153–163

Oscar Wilde Quotes – Page 6. BrainyQuote. Retrieved 10 August 2011.

Borges and de Torres (1971) p. 55.

Reading Experience Database Display Record. Can-red-lec.library.dal.ca. Retrieved 10 August 2011.
Colm Tóibín in conversation with Chris Lydon, in Cambridge, 2004. Retrieved 7 December 2015.

Wagenknecht (1983) pp. 261–262

Lauter (2010) p. 364.

F.R. Leavis, The Great Tradition (New York University Press, 1969), p. 155.
"Henry James as a fictional character". blog.loa.org.
Australia, Writing. "Writing Australia Unpublished Manuscript Award 2013 – Shortlist Announcement". Archived from the original on 5 March 2014.