Queer Places:
School of the Art Institute of Chicago, 116 S Michigan Ave, Chicago, IL 60603, Stati Uniti
The Art Students League of New York, 215 W 57th St, New York, NY 10019, Stati Uniti
Columbia University, 116th St & Broadway, New York, NY 10027, Stati Uniti
Shelton Hotel, 525 Lexington Ave, 10017, NYC, NY, USA
University of Virginia, Charlottesville, VA, Stati Uniti
Chatham Hall, 800 Chatham Hall Cir, Chatham, VA 24531, Stati Uniti
12 Palvadera Rd, Abiquiu, NM 87510, Stati Uniti
Georgia Totto O'Keeffe (November 15, 1887 – March 6, 1986) was an American artist. She was best known for her paintings of enlarged flowers, New York skyscrapers, and New Mexico landscapes. O'Keeffe has been recognized as the "Mother of American modernism".[1][2]
In 1905, O'Keeffe began her serious formal art training at the School of the Art Institute of Chicago and then the Art Students League of New York, but she felt constrained by her lessons that focused on recreating or copying what was in nature. In 1908, unable to fund further education, she worked for two years as a commercial illustrator, and then spent seven years between 1911 and 1918 teaching in Virginia, Texas, and South Carolina. During that time, she studied art during the summers between 1912 and 1914 and was introduced to the principles and philosophies of Arthur Wesley Dow, who espoused created works of art based upon personal style, design, and interpretation of subjects, rather than trying to copy or represent them. This caused a major change in the way she felt about and approached art, as seen in the beginning stages of her watercolors from her studies at the University of Virginia and more dramatically in the charcoal drawings that she produced in 1915 that led to total abstraction. Alfred Stieglitz, an art dealer and photographer, held an exhibit of her works in 1916. Over the next couple of years, she taught and continued her studies at the Teachers College, Columbia University in 1914 and 1915.
She moved to New York in 1918 at Stieglitz's request and began working seriously as an artist. They developed a professional relationship—he promoted and exhibited her works—and a personal relationship that led to their marriage in 1924. O'Keeffe created many forms of abstract art, including close-ups of flowers, such as the Red Canna paintings, that many found to represent women's genitalia, although O'Keeffe consistently denied that intention. The reputation of the portrayal of women's sexuality was also fueled by explicit and sensuous photographs that Stieglitz had taken and exhibited of O'Keeffe.
O'Keeffe and Stieglitz lived together in New York until 1929, when O'Keeffe began spending part of the year in the Southwest, which served as inspiration for her paintings of New Mexico landscapes and images of animal skulls, such as Cow's Skull: Red, White, and Blue and Ram's Head White Hollyhock and Little Hills. After Stieglitz's death, she lived permanently in New Mexico at Georgia O'Keeffe Home and Studio in Abiquiú, until the last years of her life when she lived in Santa Fe. In 2014, O'Keeffe's 1932 painting Jimson Weed sold for $44,405,000, more than three times the previous world auction record for any female artist. After her death, the Georgia O'Keeffe Museum was established in Santa Fe.
In June 1918, O'Keeffe accepted Stieglitz's invitation to move to New York and accept his financial support. Stieglitz, who was married, moved in with her in July.[23][37]
In February 1921, Stieglitz's photographs of O'Keeffe were included in a retrospective exhibition at the Anderson Galleries. Stieglitz started photographing O'Keeffe when she visited him in New York City to see her 1917 exhibition, and continued taking photographs, many of which were in the nude. It created a public sensation. When he retired from photography in 1937, he had made more than 350 portraits of her.[23][64] In 1978, she wrote about how distant from them she had become, "When I look over the photographs Stieglitz took of me—some of them more than sixty years ago—I wonder who that person is. It is as if in my one life I have lived many lives."[65]
In 1924, Stieglitz was divorced from his wife Emmeline, and he married O'Keeffe.[37] For the rest of their lives together, their relationship was, "a collusion... a system of deals and trade-offs, tacitly agreed to and carried out, for the most part, without the exchange of a word. Preferring avoidance to confrontation on most issues, O'Keeffe was the principal agent of collusion in their union," according to biographer Benita Eisler.[66]
They primarily lived in New York City, but spent their summers at his family home, Oaklawn, in Lake George in upstate New York.[37]
In 1928, Stieglitz had an affair with Dorothy Norman and O'Keeffe lost a project to create a mural for Radio City Music Hall. She was then hospitalized for depression.[23] O'Keeffe began to spend the summers painting in New Mexico in 1929.[37] She travelled by train with her friend Rebecca Strand to Taos, where Mabel Dodge Luhan moved them into her house and provided them with studios.[40]
In 1933, O'Keeffe was hospitalized for two months after having suffered a nervous breakdown, largely because she was heartbroken over Stieglitz's continuing affair with Dorothy Norman.[67] She did not paint again until January 1934. In early 1933 and 1934, O'Keeffe recuperated in Bermuda, and she returned to New Mexico in mid-1934. In August of that year, she visited Ghost Ranch, north of Abiquiú, for the first time and decided immediately to live there; in 1940, she moved into a house on the ranch property. The varicolored cliffs of Ghost Ranch inspired some of her most famous landscapes. In 1977, O'Keeffe wrote: "[the] cliffs over there are almost painted for you—you think—until you try to paint them."[43] Among guests to visit her at the ranch over the years were Charles and Anne Lindbergh, singer-songwriter Joni Mitchell, poet Allen Ginsberg, and photographer Ansel Adams.[68] She traveled and camped at "Black Place" often with her friend, Maria Chabot, and later with Eliot Porter.[43][52]
In 1945, O'Keeffe bought a second house, an abandoned hacienda in Abiquiú, which she renovated into a home and studio.[71] Shortly after O'Keeffe arrived for the summer in New Mexico in 1946, Stieglitz suffered a cerebral thrombosis. She immediately flew to New York to be with him. He died on July 13, 1946. She buried his ashes at Lake George.[72] She spent the next three years mostly in New York settling his estate,[23] and moved permanently to New Mexico in 1949, spending time at both Ghost Ranch and the Abiquiú house that she made into her studio.[23][37]
Todd Webb, a photographer she met in the 1940s, moved to New Mexico in 1961. He often made photographs of her, as did numerous other important American photographers, who consistently presented O'Keeffe as a "loner, a severe figure and self-made person."[73] While O'Keeffe was known to have a "prickly personality", Webb's photographs portray her with a kind of "quietness and calm" suggesting a relaxed friendship, and revealing new contours of O'Keeffe's character.[74]
O'Keeffe enjoyed traveling to Europe, and then around the world, beginning in the 1950s. Several times she took rafting trips down the Colorado River,[18] including a trip down the Glen Canyon, Utah, area in 1961 with Webb and photographer Eliot Porter.[43]
In 1973, she hired 27-year-old John Bruce (Juan) Hamilton, a potter, as a live-in assistant and then a caretaker. Hamilton taught O'Keeffe to work with clay and helped her write her autobiography. He worked for her for 13 years.[23] O'Keeffe became increasingly frail in her late 90s. She moved to Santa Fe in 1984, where she died on March 6, 1986 at the age of 98.[75] Her body was cremated and her ashes were scattered, as she wished, on the land around Ghost Ranch.[76]
Following O'Keeffe's death, her family contested her will because codicils made to it in the 1980s had left most of her $76 million estate to Hamilton. The case was ultimately settled out of court in July 1987.[76][77] The case became famous as a precedent in estate planning.[78][79]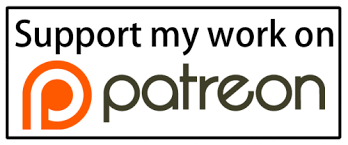 ---

Albuquerque Journal (Albuquerque, New Mexico) 07 Mar 1986, Fri • Page 6