Queer Places:
291 Fifth Avenue in New York City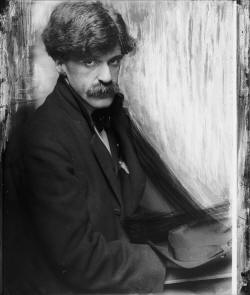 Alfred Stieglitz (January 1, 1864 – July 13, 1946) was an American photographer and modern art promoter who was instrumental over his fifty-year career in making photography an accepted art form. In addition to his photography, Stieglitz was known for the New York art galleries that he ran in the early part of the 20th century, where he introduced many avant-garde European artists to the U.S. He was married to painter Georgia O'Keeffe.
On November 25, 1905, the Little Galleries of the Photo-Secession (later 291 Gallery) opened on Fifth Avenue with one hundred prints by thirty-nine photographers. Edward Steichen had recommended and encouraged Stieglitz, on his return from Europe, to lease out three rooms across from Steichen's apartment that the pair felt would be perfect to exhibit photography. The gallery became an instant success, with almost fifteen thousand visitors during its first season and, more importantly, print sales that totaled nearly $2,800.[18] Work by his friend Steichen, who had an apartment in the same building, accounted for more than half of those sales.[1]
One of the most unusual aspects of the Stettheimers' salon was the large number of their gay, bisexual, and lesbian friends and acquaintances, who were comfortable being their authentic selves among their straight friends. Several of the sisters' closest friends, including Charles Demuth, Marsden Hartley, Henry McBride, Virgil Thomson, and Baron Adolph de Meyer (married to a lesbian, Olga Carracciolo) were homosexual; Carl Van Vechten, Cecil Beaton, and Georgia O'Keeffe were bisexual; Natalie Barney and Romaine Brooks were lesbians; and Alfred Stieglitz, Marcel Duchamp, Gaston Lachaise, Marie Sterner, and Leo Stein were heterosexual. This open, natural mix of friends with different sexual preferences continued when Stettheimer held salons in her studio in the Beaux Arts building in midtown Manhattan, although later in life she also had parties where most of the guests were strong feminist women.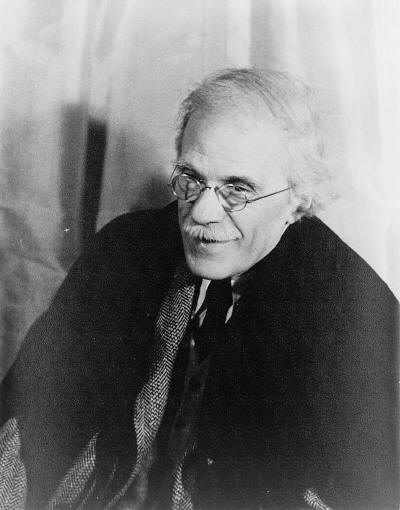 Stieglitz in 1935, photographed by Carl Van Vechten

Georgia O'Keeffe, Hands, 1918, by Alfred Stieglitz
---
My published books:


---
https://www.irequireart.com/blog/2017/07/19/imagine-the-fun-florine-stettheimer-would-have-with-donald-trump-the-artist-as-feminist-democrat-and-chronicler-of-her-time-by-barbara-bloemink/