Queer Places:
630 St Ann St, New Orleans, LA 70116
Metairie Cemetery New Orleans, Orleans Parish, Louisiana, USA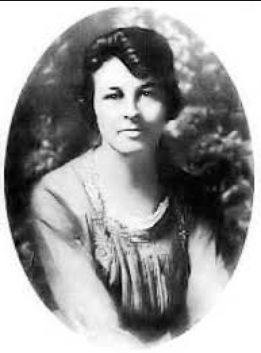 Elizebeth Thomas Werlein (January 28, 1883 – April 24, 1946) was an American socialite who was largely responsible for the preservation of the French Quarter in New Orleans, Louisiana.
Elizebeth Werlein was born in Bay City, Michigan, on January 28, 1883, and raised in Michigan, the elder of two children and only daughter of Henry Thomas (a dynamite manufacturer) and his first wife, Marie Louise Felton Smith. She attended public schools in her hometown of Bay City as well as the Liggett School in Detroit. Voice lessons at the latter institution and at the Detroit Conservatory of Music made her a promising candidate for a singing career, so she traveled to Paris in 1903 for further training at Miss White's School.
Although two of her teachers were Antonio Baldelli and noted Wagnerian tenor Jean de Reszke, Elizebeth was far too active socially to apply herself to a serious study of voice. The beautiful socialite hunted big game in Africa and made the acquaintance of distinguished European royalty such as Empress Eugénie , widow of Napoleon III, Emperor Franz Joseph in Vienna, and the family of her fiancé, a Russian prince, in St. Petersburg. After the engagement was broken off, Elizebeth became a member of fashionable society in England, applying her singing skills in a private concert in the Wagnerian role of Brünnhilde and becoming engaged to a new beau, Viscount Charles Yorke Royston. She shared an enthusiasm for ballooning with her new love, and traveled to Belgium in a balloon in 1908, wearing an outfit designed especially for the occasion by Worth of Paris. She was also one of the first women to ride as a passenger in an airplane.
Elizebeth's short visit to America in 1908 became permanent when she met music publisher Philip Werlein III, a music publisher and instrument dealer, at a party in Louisiana. The pair quickly fell in love and married on August 4, 1908, in Elizebeth's hometown of Bay City, but they settled in the city in which Philip was highly active in community and political affairs: New Orleans. They had four children: Betty, Lorraine, Evelyn, and Philip. In spite of the high-flying nature of her single life, after her marriage Elizebeth Werlein quickly settled down to become fully involved in the civic and social life of New Orleans. She opened and maintained sewing classes for underprivileged girls at Kingsley House, the settlement house managed by Eleanor McMain , and applied her own music background to her duties as secretary-treasurer and board member of the New Orleans Philharmonic Society. As such, she was host to many famed artists in the music world, most notably Nellie Melba who recovered from a stage accident at the Werlein home.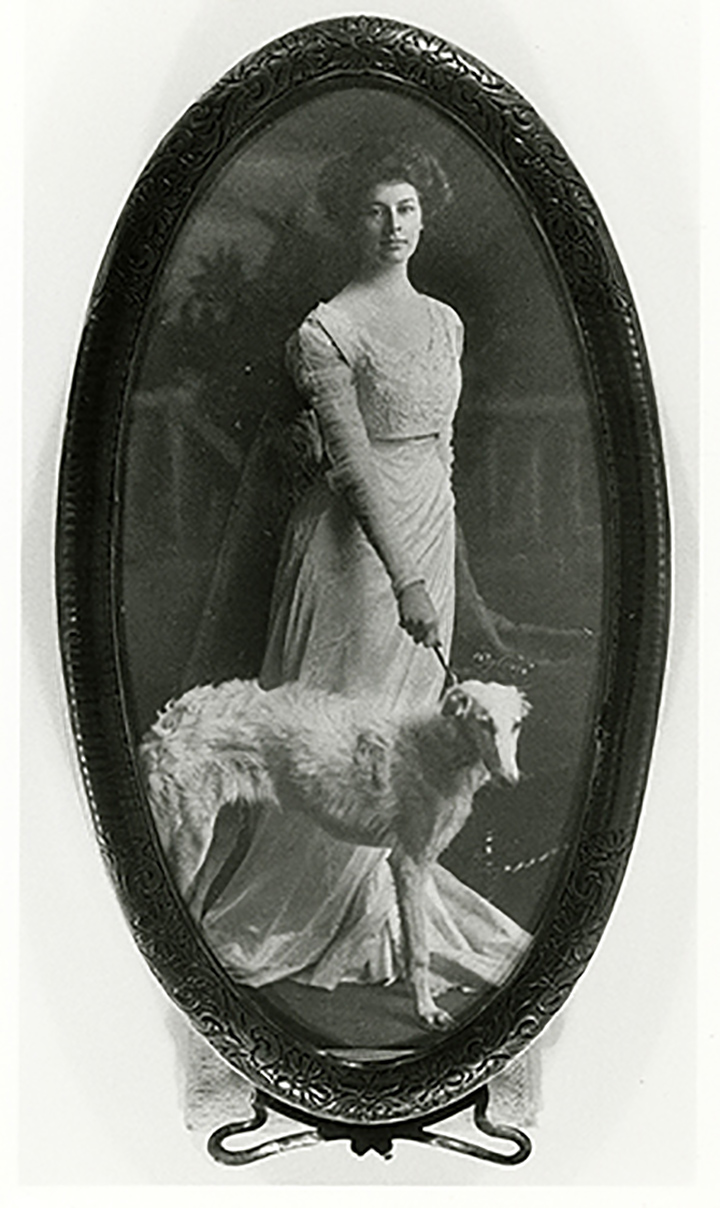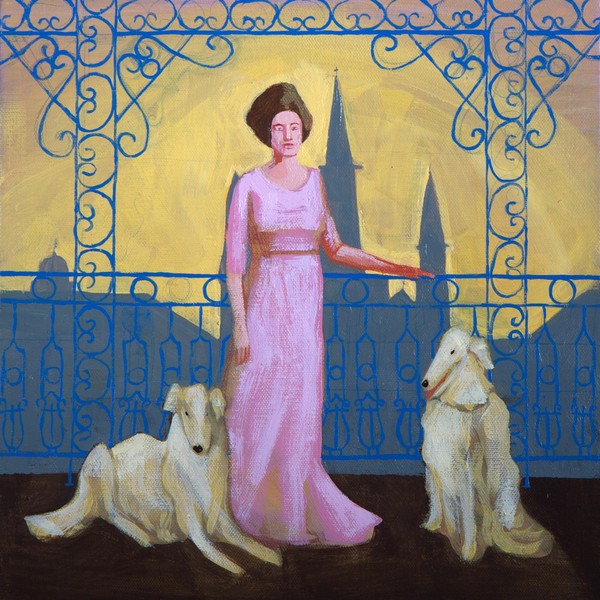 A portrait of Elizebeth Werlein by artist Maddie Stratton of Where Y'Art, as commissioned by NOLA.com | The Times-Picayune for its "300 for 300" celebration of New Orleans' tricentennial. (NOLA.com)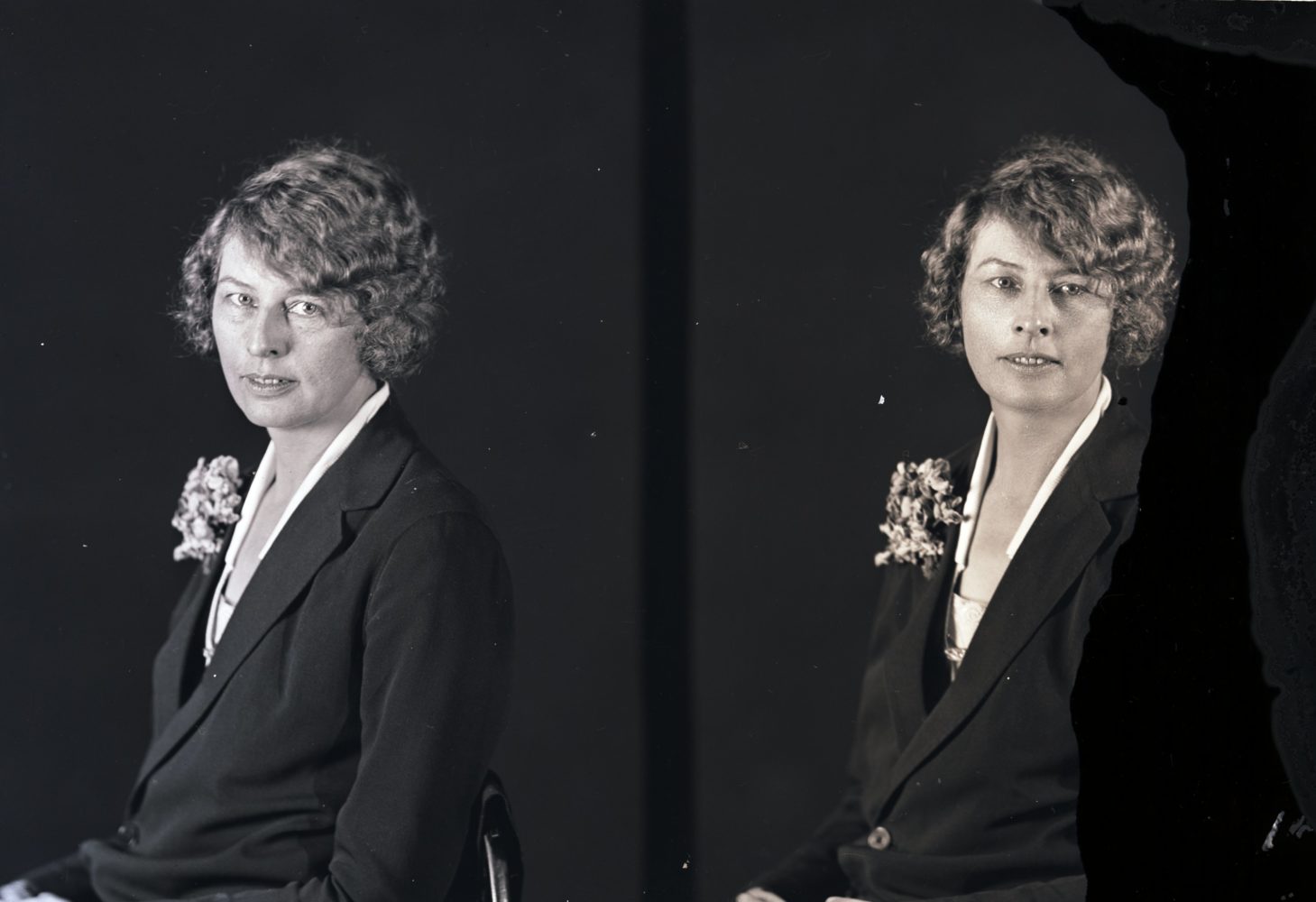 by Joseph Woodson "Pops" Whitesell
The death of her husband in the influenza pandemic of 1917 did not slow down Werlein's energetic community work, although she was also raising their four children. Her efforts during World War I included leadership of the Woman's Committee of the New Orleans Liberty Loan drives, the Woman's Division of the Council of National Defense for New Orleans, and the "Landing Fields in Louisiana" Committee. After the war, she threw herself into a variety of volunteer organizations such as the New Orleans Red Cross canteen, which she founded in 1919, and the state League of Women Voters, being elected as its first president in 1920. She later became president of both the Orleans Club and the Quarante Club, and also lent her assistance in the restoration of the paintings at the Louisiana State Museum. In the midst of all her volunteer work, Werlein had one paid position as the public relations director for a chain of movie theaters from 1924 to 1930. As such, she was responsible for the promotion of the Motion Picture Producers and Distributors Association's efforts at self-censorship as a way of forestalling any legislated censorship of the industry (1924–30).
Werlein expended considerable energy on these projects, but the cause that was most important to her was the preservation of the Vieux Carré, otherwise known as the old French Quarter of New Orleans. As a resident of the district, she vigorously supported its cultural organizations, such as Le Petit Salon, Le Petit Théâtre du Vieux Carré, and Le Quartier Club, and had even published a booklet of photographs, The Wrought Iron Railings of Le Vieux Carré, in 1910. Her discovery that some of the railings had been removed even before the book was published indicated to Werlein the necessity of preserving the Quarter's charm. She was particularly sensitive to the decay of the old French and Spanish buildings, and in the 1920s she inspired other business and civic leaders to begin restoring some of the mansions.
Werlein experienced early setbacks in her crusade to preserve the Quarter, particularly as the end of Prohibition brought a flood of nightclubs, bars, and brothels to the area. Rather than give up hope, she fought back by founding the Vieux Carré Property Owners Association to campaign for the enactment and enforcement of zoning laws and strict building codes. The association initially had little public support, but Werlein expertly deflected criticism and gradually won over both the public and government officials. It was largely due to her efforts that the French Quarter came to be recognized as a valuable asset to the national heritage, and her influence was such that any changes to the Vieux Carré had to meet with her approval or be challenged in a court of law. In 1942, the American Institute of Architects made her an honorary member in recognition of her preservation efforts.
Werlein died of cancer at her home in New Orleans, Louisiana, on April 24, 1946, and was buried in New Orleans. At her death, the New Orleans Times-Picayune wrote: "The vigor of her leadership and the breadth of her logic were indispensable in the movement to retain the distinctive architectural character of the Vieux Carré."
In 1926 Pelican Bookshop Press, New Orleans, published "William Spratling and William Faulkner, Sherwood Anderson and Other Famous Creoles: A Gallery of Contemporary New Orleans", issued in 250 copies. The "Famous Creoles" (with ages in 1926) were
Conrad Albrizio, 27, New York-born, serious artist, Spratling's neighbor, Arts and Crafts Club stalwart
Sherwood Anderson, 50, "Lion of the Latin Quarter," eminence gris, generous to respectful younger writers (LGBTQ friendly)
Marc Antony and Lucille Godchaux Antony, both 28, Love-match between heiress and lower-middle-class boy, local artists
Hamilton "Ham" Basso, 22, Star-struck recent Tulane grad, aspiring writer, good dancer (LGBTQ friendly)
Charles "Uncle Charlie" Bein, 35, Director of Arts and Crafts Club's art school; lived with mother, sister, and aunt (GAY)
Frans Blom, 33, Danish archeologist of Maya, Tulane professor, colorful resident of Quarter
Roark Bradford, 30, Newspaperman, jokester, hit pay dirt with Negro dialect stories
Nathaniel Cortlandt Curtis, 45, Tulane architecture professor, preservationist, recorded old buildings
Albert Bledsoe Dinwiddie, 55, President of Tulane, Presbyterian
Marian Draper, 20, Ziegfeld Follies alum, Tulane cheerleader, prize-winning architecture student
Caroline "Carrie" Wogan Durieux, 30, Genuine Creole, talented artist living in Cuba and Mexico, painted by Rivera
William "Bill" Faulkner, 29, Needs no introduction, but wrote the one to Famous Creoles (LGBTQ friendly)
Flo Field, 50, French Quarter guide, ex-journalist, sometime playwright, single mother
Louis Andrews Fischer, 25, Gender-bending Mardi Gras designer, named for her father (LGBTQ friendly)
Meigs O. Frost, 44, Reporter's reporter; lived in Quarter; covered crime, revolutions, and arts
Samuel Louis "Sam" Gilmore, 27, Greenery-yallery poet and playwright, from prominent family (GAY)
Moise Goldstein, 44, Versatile and successful architect, preservationist, active in Arts and Crafts Club
Weeks Hall, 32, Master of and slave to Shadows-on-the-Teche plantation, painter, deeply strange (GAY)
Ronald Hargrave, 44, Painter from Illinois formerly active in Quarter art scene, relocated to Majorca
R. Emmet Kennedy, 49, Working-class Irish boy, collected and performed Negro songs and stories
Grace King, 74, Grande dame of local color literature and no-fault history, salonnière
Alberta Kinsey, 51, Quaker spinster, Quarter pioneer, indefatigable painter of courtyards
Richard R. Kirk, 49, Tulane English professor and poet, loyal Michigan Wolverine alumnus
Oliver La Farge, 25, New England Brahmin, Tulane anthropologist and fiction-writer, liked a party
Harold Levy, 32, Musician who ran family's box factory, knew everybody, turned up everywhere
Lillian Friend Marcus, 35, Young widow from wealthy family, angel and manager of Double Dealer (LGBTQ friendly)
John "Jack" McClure, 33, Poet, newspaper columnist and reviewer, Double Dealer editor, bookshop owner
Virginia Parker Nagle, 29, Promising artist, governor's niece, Arts and Crafts Club teacher
Louise Jonas "Mother" Nixon, 70, A founder of Le Petit Theatre and its president-for-life, well-connected widow
William C. "Cicero" Odiorne, 45, Louche photographer, Famous Creoles' Paris contact (GAY)
Frederick "Freddie" Oechsner, 24, Recent Tulane graduate, ambitious cub reporter, amateur actor
Genevieve "Jenny" Pitot, 25, Old-family Creole, classical pianist living in New York, party girl
Lyle Saxon, 35, Journalist, raconteur, bon vivant, host, preservationist, bachelor (GAY)
Helen Pitkin Schertz, 56, Clubwoman, civic activist, French Quarter guide, writer, harpist
Natalie Scott, 36, Journalist, equestrian, real-estate investor, Junior Leaguer, social organizer (LGBTQ friendly)
William "Bill" Spratling, 25, Famous Creoles illustrator, Tulane teacher, lynchpin of Quarter social life (GAY)
Keith Temple, 27, Australian editorial cartoonist, artist, sometimes pretended to be a bishop
Fanny Craig Ventadour, 29, Painter, Arts and Crafts Club regular, lately married and living in France
Elizebeth Werlein, 39, Suffragette with colorful past, crusading preservationist, businessman's widow
Joseph Woodson "Pops" Whitesell, 50, Photographic jack-of-all-trades, French Quarter eccentric, inventor (GAY)
Daniel "Dan" Whitney, 32, Arts and Crafts Club teacher, married (two) students, beauty pageant judge
Ellsworth Woodward, 65, Artistic elder statesman, old-fashioned founder of Newcomb art department
---
My published books:


---
https://www.encyclopedia.com/women/encyclopedias-almanacs-transcripts-and-maps/werlein-elizebeth-thomas-1883-1946