Partner James Roland "JH" Holmes
Queer Places:
Northwestern University, 633 Clark St, Evanston, IL 60208, Stati Uniti
University of Chicago, 5801 S Ellis Ave, Chicago, IL 60637, Stati Uniti
Yaddo, 312 Union Ave, Saratoga Springs, NY 12866, Stati Uniti
Juilliard School, 60 Lincoln Center Plaza, New York, NY 10023, Stati Uniti
Curtis Institute of Music, 1726 Locust St, Philadelphia, PA 19103, Stati Uniti
Ned Rorem (October 23, 1923 - November 18, 2022) is an American composer and diarist. He won a Pulitzer Prize in 1976.[2] The composer and lyricist Marc Blitzstein once said to Ned Rorem, 'sooner or later all queers meet each other'.
Addressing the post-WWI period in his enormous overview of twentieth-century music, but without the ulterior agenda of the anti-gay conspiracy theorists, Alex Ross writes: Homosexual men, who make up approximately 3 to 5 percent of the general population, have played a disproportionately large role in composition of the last hundred years. Somewhere around half of the major American composers of the twentieth century seem to have been homosexual or bisexual: Aaron Copland, Virgil Thomson, Leonard Bernstein, Samuel Barber, Marc Blitzstein, John Cage, Harry Partch, Henry Cowell, Lou Harrison, Gian Carlo Menotti, David Diamond, and Ned Rorem, among many others.
Rorem was born in Richmond, Indiana, the son of C. Rufus Rorem, whose ideas and 1930 study were the basis for the Blue Cross and Blue Shield insurance plans. He received his early education in Chicago at the University of Chicago Laboratory Schools, the American Conservatory of Music and then Northwestern University. Later, Rorem moved on to the Curtis Institute in Philadelphia and finally the Juilliard School in New York City. Rorem was raised as a Quaker and makes reference to this in interviews in relation to his piece based on Quaker texts, A Quaker Reader.[3][4]
In the summer of 1946, John Bernard Myers performed a puppet show at Spivy's Roof in New York. He asked Charles Henri Ford to write a puppet play for him, and Ford then suggested he also ask Jane Bowles for a sketch and Paul Bowles to write some music for both. Myers was friendly with Kurt Seligmann, who made the puppets. Ford's sketch for three characters was called A Sentimental Playlet and involved a clown, a sailor and a wild-haired lady. Bowles' play was called A Quarreling Pair and had two sisters who lived in separate rooms, one room very messy and the other room very neat. John Latouche came to Myers after the performance, full of effusive congratulations, and shortly after that Myers was taken to Mary McCarthy's table; she said she had enjoyed the show. When Myers went out to the terrace for some fresh air, a friend beckoned him to a table, where he met Ned Rorem and his companion Maggie von Maggerstadt. Rorem said he too would like to compose some songs for puppets if Myers ever did another show.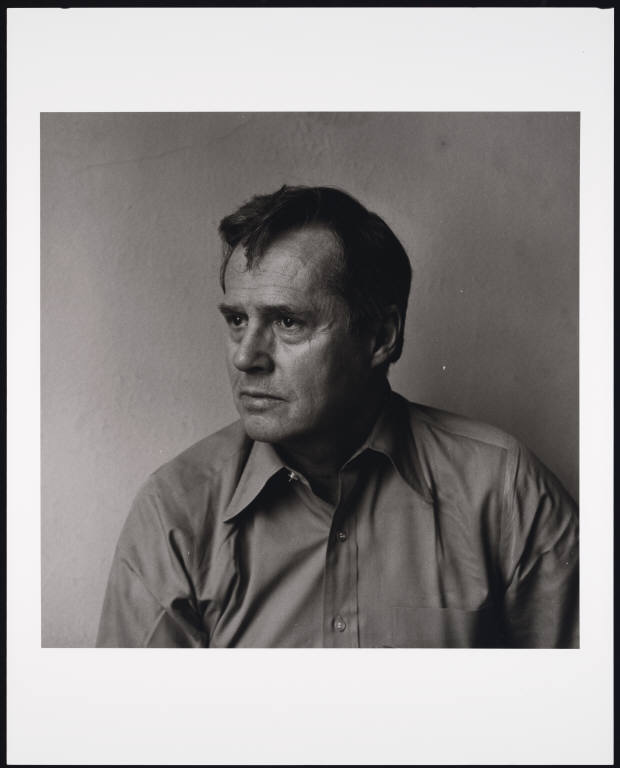 Photo by Robert Giard, Rights Notice: Copyright Jonathan G. Silin (jsilin@optonline.net)

Virgil Thomson, William Flanagan and Ned Rorem

In 1949 John Bernard Myers and Tibor de Nagy organized a production company specialied in puppet shows. The first production they launched was a Pueblo Indian fairy tale inspired by Max Ernst's enchanting collection of Kachina dolls. Their collaborators were Bernard Pfriem, who designed the production; the playwright Randolph Carter, who wrote much of the dialogue; the poet Charles Boultenhouse, who wrote three lyrics; and Ned Rorem, who set the lyrics to music for voice and tympani.

In 1966 he published The Paris Diary of Ned Rorem, which – with his later diaries – has brought him some notoriety, as he is honest about his and others' sexuality, describing his relationships with Leonard Bernstein, Noël Coward, Samuel Barber, and Virgil Thomson, and outing several others (Aldrich and Wotherspoon, eds., 2001). Rorem has written extensively about music as well. These essays are collected in the anthologies Setting the Tone, Music from the Inside Out, and Music and People. His prose is much admired, not least for its barbed observations about such prominent musicians as Pierre Boulez. Rorem has composed in a chromatic tonal idiom throughout his career, and he is not hesitant to attack the orthodoxies of the avant-garde.

His notable students include Jonathan Bailey Holland, Daron Hagen and David Horne.

James Holmes, an organist and choir director long associated with the Episcopal Church of St. Matthew and St. Timothy on West 84th Street in Manhattan, and a sometime composer of considerable skill, died on January 7, 1999, at his home in Manhattan. He was 59. He was Ned Rorem's companion of more than 30 years.

In Rorem's diaries, James Holmes was known as JH, and on many occasions Rorem mentioned how great his dependency on JH was. At the time when Rorem and Holmes were celebrating their 30th year anniversary, Holmes was battling cancer. Eventually, Holmes was diagnosed HIV positive, and after a great struggle with Rorem by his side, Holmes died of AIDS in 1999. Rorem described the struggle that he and JH faced in his publication, Lies. This haunting work shows the despair and brutality of watching a lover die. As Edmund White says in a roundtable for the New York Times,
The most terrible thing about AIDS is that it destroys the relationship, no matter how loving, between the two partners and eats away at the character of the person who's dying. Nobody has AIDS and is noble. That's why all these melodramatic, kitschy plays about AIDS are such lies. Ned told the truth. Maybe the diary is the best form for talking about AIDS, because it shows the quotidian pain, the shifts, the struggles, the reconciliations, the hopes, the dashed hopes. Everything is there.
Since the death of JH, Rorem has said that he no longer looks forward to anything. However, while JH's death was such a tragedy in his life, Rorem has played a larger role in AIDS awareness because of it.
---
My published books:

---
https://en.wikipedia.org/wiki/Ned_Rorem
Woods, Gregory. Homintern . Yale University Press. Edizione del Kindle.