Partner Ned Rorem
Queer Places:
University of North Carolina at Chapel Hill, Chapel Hill, NC
St Matthew & St Timothy, 26 W 84th St, New York, NY 10024
Holmes Cemetery, Pleasanton, KS 66075, Stati Uniti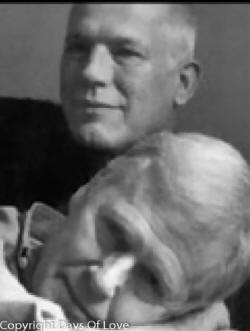 James Holmes (April 2, 1939 - January 7, 1999) was an organist and choir director long associated with the Episcopal Church of St. Matthew and St. Timothy on West 84th Street in Manhattan, and a sometime composer of considerable skill.
In Ned Rorem's diaries, James Holmes was known as JH, and on many occasions Rorem mentioned how great his dependency on JH was. At the time when Rorem and Holmes were celebrating their 30th year anniversary, Holmes was battling cancer. Eventually, Holmes was diagnosed HIV positive, and after a great struggle with Rorem by his side, Holmes died of AIDS in 1999. Rorem described the struggle that he and JH faced in his publication, Lies. This haunting work shows the despair and brutality of watching a lover die. As Edmund White says in a roundtable for the New York Times,
The most terrible thing about AIDS is that it destroys the relationship, no matter how loving, between the two partners and eats away at the character of the person who's dying. Nobody has AIDS and is noble. That's why all these melodramatic, kitschy plays about AIDS are such lies. Ned told the truth. Maybe the diary is the best form for talking about AIDS, because it shows the quotidian pain, the shifts, the struggles, the reconciliations, the hopes, the dashed hopes. Everything is there.
Since the death of JH, Rorem has said that he no longer looks forward to anything. However, while JH's death was such a tragedy in his life, Rorem has played a larger role in AIDS awareness because of it.
Holmes was born on April 2, 1939, in Pittsburg, Kan., and brought up in a musical environment. As a boy he studied violin and piano and later continued his studies at the University of North Carolina at Chapel Hill.
In 1967 he moved to New York City. Late that year he met Ned Rorem and the next year they moved to the Upper West Side of Manhattan. Inevitably, he lived in the shadow of his older (by 16 years) and celebrated partner. But he won admiration in his own right for his professional services and achievements.
His first major post as an organist and choir director was at the Chapel (now Church) of the Intercession in Washington Heights. There, in 1972, he presented a well-received series of organ recitals, each devoted to a modern composer, including Messiaen, Poulenc, Satie and Virgil Thomson.
In 1973 he became the organist and choir director at the Church of St. Matthew and St. Timothy, where until his illness intervened he never missed a Sunday or feast day service. It was his custom to feature a 20th-century work in his musical selections. His own ''Stabat Mater,'' an unaccompanied choral work of austere beauty, is published by Boosey & Hawkes. In September the church unveiled a plaque honoring him with ''thanksgiving for 25 years of devoted service.''
He died on January 7, 1999, at his home in Manhattan. He was 59. He was Ned Rorem's companion of more than 30 years.
Most of his compositions remain in the library at Episcopal Church of St. Matthew & St. Timothy. His personal archives are in the possession of Ned Rorem, whose archives are deeded to the Library of Congress.
---
My published books:


---