Partner Samuel Barber
Queer Places:
Milan Conservatory, Via Conservatorio, 12, 20122 Milano MI, Italia
Curtis Institute of Music, 1726 Locust St, Philadelphia, PA 19103, Stati Uniti
Capricorn, Haines Rd, Bedford, NY, Stati Uniti
Yester House, Gifford, Haddington EH41 4JF, Regno Unito
Yester Kirk, Gifford, Haddington EH41 4JD, Regno Unito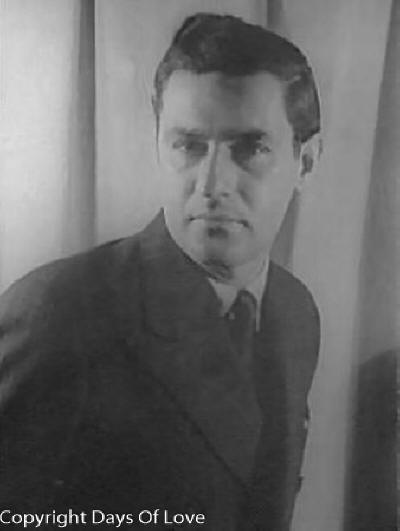 Gian Carlo Menotti (July 7, 1911 – February 1, 2007) was an Italian-American composer and librettist. Although he often referred to himself as an American composer, he kept his Italian citizenship.[1] He wrote the classic Christmas opera Amahl and the Night Visitors, along with over two dozen other operas intended to appeal to popular taste.
Addressing the post-WWI period in his enormous overview of twentieth-century music, but without the ulterior agenda of the anti-gay conspiracy theorists, Alex Ross writes: Homosexual men, who make up approximately 3 to 5 percent of the general population, have played a disproportionately large role in composition of the last hundred years. Somewhere around half of the major American composers of the twentieth century seem to have been homosexual or bisexual: Aaron Copland, Virgil Thomson, Leonard Bernstein, Samuel Barber, Marc Blitzstein, John Cage, Harry Partch, Henry Cowell, Lou Harrison, Gian Carlo Menotti, David Diamond, and Ned Rorem, among many others.
Menotti won a Pulitzer Prize twice, for The Consul (1950) and for The Saint of Bleecker Street (1955). He founded the noted Festival dei Due Mondi (Festival of the Two Worlds) in Spoleto in 1958 and its American counterpart, Spoleto Festival USA, in 1977. In 1986 he commenced a Melbourne Spoleto Festival in Australia, but he withdrew after three years.
Menotti died on February 1, 2007, at the age of 95 in a hospital in Monte Carlo, Monaco, where he had a home. He was buried in East Lothian, Scotland.
Born in Cadegliano-Viconago, Italy, near Lake Maggiore and the Swiss border, Menotti was the sixth of eight children of Alfonso and Ines Menotti,[2] his father being a coffee merchant. Menotti began writing songs when he was seven years old, and at eleven wrote both the libretto and music for his first opera, The Death of Pierrot. He began his formal musical training at the Milan Conservatory in 1923.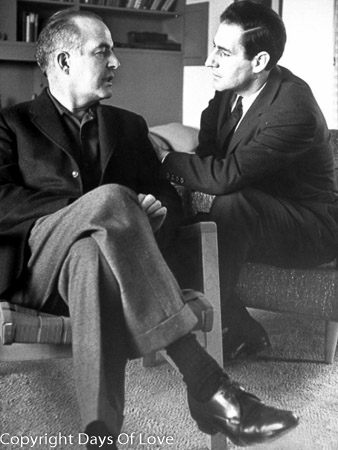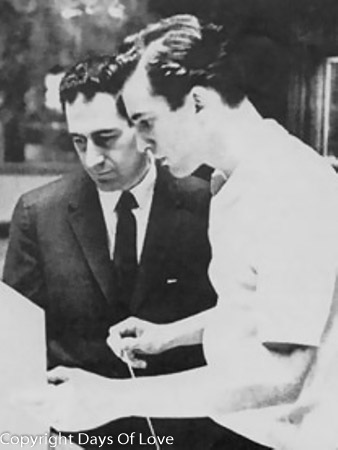 Following her husband's death, Ines Menotti went to Colombia in a futile attempt to salvage the family's coffee business. She took Gian Carlo with her, and in 1928 she enrolled him at Philadelphia's Curtis Institute of Music, but she returned to Italy. Armed with a letter of introduction from the wife of Arturo Toscanini, Gian Carlo studied composition at Curtis under Rosario Scalero.[3] Fellow students at Curtis included Leonard Bernstein and Samuel Barber.
Barber became Menotti's partner in life and in work, with Menotti crafting the libretto for Barber's most famous opera, Vanessa, which premiered at the Metropolitan Opera in 1958. As a student, Menotti spent much of his time with the Barber family in West Chester, Pennsylvania. After graduation, the two men bought a house together in Mount Kisco, New York, which they named "Capricorn" and shared for over forty years.[4]
In 1974, Menotti adopted Francis "Chip" Phelan, an American actor and figure skater[5][6] he had known since the early 1960s. In the same year, Menotti, persuaded by the good acoustics of the main room,[7][8] purchased the ancestral home of the Marquess of Tweeddale, Yester House, in the village of Gifford, East Lothian, in Scotland. While there, he jokingly referred to himself as "Mr McNotti".
It was at Curtis that Menotti wrote his first mature opera, Amelia Goes to the Ball (Amelia al Ballo), to his own Italian text. The Island God (which he suppressed, though its libretto was printed by the Metropolitan Opera and can be found in many libraries) and The Last Savage were the only other operas he wrote in Italian, the rest being in English. Like Wagner, he wrote the libretti of all his operas. His most successful works were composed in the 1940s and 1950s. Menotti also taught at the Curtis Institute of Music. Music critic Joel Honig served as his personal secretary during the late 1950s.
Menotti wrote the libretti for two of Samuel Barber's operas, Vanessa and A Hand of Bridge, as well as revising the libretto for Antony and Cleopatra.
Amelia al Ballo is the only one of Menotti's operas still to be published in its original or perhaps "complementary" Italian libretto (alongside the English) (see Ricordi editions 1937, 1976 and recent): it is an example of the traditional Italianate style (with a nod to, but not an imitation of Puccini and notably Mascagni) who at the time (1936) had had his last opera (Nerone) performed. Its success prompted NBC to commissioned an opera specifically for radio, The Old Maid and the Thief, one of the first such works. Following this, he wrote a ballet, Sebastian (1944), and a piano concerto (1945) before returning to opera with The Medium and The Telephone, or L'Amour à trois.
His first full-length opera, The Consul, which premiered in 1950, won both the Pulitzer Prize for Music and the New York Drama Critics' Circle Award for Musical Play of the Year (the latter in 1954). American soprano Patricia Neway starred as the tormented protagonist Magda Sorel, for which she won the Donaldson Award for Best Actress in a Musical in 1950. Menotti apparently intended to give a role to a then-unknown Maria Callas, but the producer would not have it.[9] In 1951, Menotti wrote his Christmas opera Amahl and the Night Visitors for NBC. It was the first opera ever written for television in America,[10] and first aired on Christmas Eve, 1951. The opera was such a success that the broadcasting of Amahl and the Night Visitors became an annual Christmas tradition. It remains Menotti's most popular work to this day. Menotti won a second Pulitzer Prize for his opera The Saint of Bleecker Street in 1955. With Goya, Menotti reverted to a traditional Giovane Scuola Italian style.
Menotti also wrote several ballets and numerous choral works. Notable among these is his cantata The Death of the Bishop of Brindisi, written in 1963, and the cantata Landscapes and Remembrances in 1976 – a descriptive work of Menotti's memories of America written for the United States Bicentennial. Also worthy of note is a small Mass commissioned by the Roman Catholic Archdiocese of Baltimore – Mass for the Contemporary English Liturgy. He also wrote a violin concerto, symphonies, and a stage play, The Leper. It was in the field of opera, however, that he made his most notable contributions to American cultural life.
---
My published books:


---
https://en.wikipedia.org/wiki/Gian_Carlo_Menotti
Woods, Gregory. Homintern . Yale University Press. Edizione del Kindle.
Dictionnaire historique des homosexuel.le.s célèbres – October 19, 2017 French Edition by Michel Larivière