Wife Jane Bowles
Queer Places:
University of Virginia, Charlottesville, VA, Stati Uniti
February House, 7 Middagh St, Brooklyn, NY 11201, Stati Uniti
28 W 10th St, New York, NY 10011
Rue Riad Sultan, Tanger, Marocco
Taprobane Island, Sri Lanka
Lakemont Cemetery, Dundee, NY 14837, Stati Uniti
Paul Frederic Bowles (December 30, 1910 – November 18, 1999) was an American expatriate composer, author, and translator. He became associated with Tangier, where he settled in 1947 and lived for 52 years to the end of his life.
Following a cultured middle-class upbringing in New York City, during which he displayed a talent for music and writing, Bowles pursued his education at the University of Virginia before making several trips to Paris in the 1930s. He studied music with Aaron Copland, and in New York wrote music for theatrical productions, as well as other compositions. He achieved critical and popular success with his first novel The Sheltering Sky (1949), set in what was known as French North Africa, which he had visited in 1931.
In 1938, he married Jane Auer, an author and playwright. It was an unconventional marriage; each of their intimate relationships were with people of their own sex, but the couple maintained close personal ties with each other.[12] Bowles has frequently been featured in anthologies as a gay writer, but during his life, he always regarded such typecasting as both absurd and irrelevant.[13] After a brief sojourn in France, the couple were prominent among the literary figures of New York throughout the 1940s. Paul Bowles also worked under Virgil Thomson, as a music critic at the New York Herald Tribune. His light opera The Wind Remains, based on a poem by Federico García Lorca, was performed in 1943 with choreography by Merce Cunningham and conducted by Leonard Bernstein. His translation of Jean-Paul Sartre's play Huis Clos ("No Exit"), directed by John Huston, won a Drama Critic's Award in 1943.
In 1947 Bowles settled in Tangier, at that time in the Tangier International Zone, and his wife Jane Bowles followed in 1948. Except for winters spent in Sri Lanka (then known as Ceylon) during the early 1950s, Tangier was Bowles' home for the remainder of his life. He came to symbolize American immigrants in the city.
Paul Bowles died in 1999 at the age of 88. His ashes are buried near family graves in Lakemont Cemetery, in upstate New York.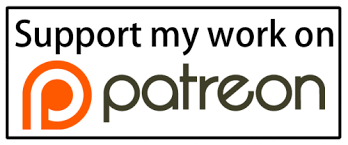 ---
https://en.wikipedia.org/queerplaces/images/Paul_Bowles