Queer Places:
Chelten Hills Cemetery, 1701 E Washington Ln, Philadelphia, PA 19138, Stati Uniti
Marcus Samuel Blitzstein (March 2, 1905 – January 22, 1964), was an American composer, lyricist, and librettist.[1] He won national attention in 1937 when his pro-union musical The Cradle Will Rock, directed by Orson Welles, was shut down by the Works Progress Administration. He is known for The Cradle Will Rock and for his Off-Broadway translation/adaptation of The Threepenny Opera by Bertolt Brecht and Kurt Weill. His works also include the opera Regina, an adaptation of Lillian Hellman's play The Little Foxes; the Broadway musical Juno, based on Seán O'Casey's play Juno and the Paycock; and No for an Answer. He completed translation/adaptations of Brecht's and Weill's musical play Rise and Fall of the City of Mahagonny and of Brecht's play Mother Courage and Her Children with music by Paul Dessau. Blitzstein also composed music for films, such as Surf and Seaweed (1931) and The Spanish Earth (1937), and he contributed two songs to the original 1960 production of Hellman's play Toys in the Attic.
Blitzstein was openly gay.[7] He wrote to his sister in 1929, regarding prior attempts to suppress or hide his orientation, "it is absurd to assume there are no sins; there are definitely Cardinal sins -- sins against oneself, against one's law. My sin is, has been... the willingness to corrupt my nature."[8] His first lover was the conductor Alexander Smallens, with whom he traveled to Europe in 1924.[9][5] Blitzstein nevertheless married novelist Eva Goldbeck on March 2, 1933. They had no children. His mother-in-law was Berlin-born musical star and opera singer Lina Abarbanell. He dedicated a number of works, including Romantic Piece for Orchestra (1930), String Quartet, 'The Italian' (1930), the ballet Cain (1930), and the Serenade for String Quartet (1932) to his wife-to-be. She died of anorexia in 1936, and his grief prompted him to throw himself into the work of creating The Cradle Will Rock.[10]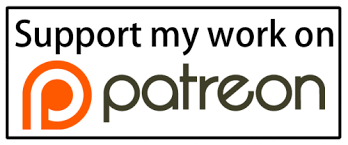 ---
Pollack, Howard (2012). Marc Blitzstein: His Life, His Work, His World. Oxford University Press.
"Marc Blitzstein — www.greenwood.com". Greenwood.com. 2005-09-30. doi:10.1336/0313300275. Retrieved

2010-03-29

.
Jansson, John (2001). "Marc Blitzstein: a brief biography 1958-1964", marcblitzstein.com; accessed June 8, 2017.
Shewey, Don (July 16, 1989). "

'

Moonlight' and Marxism". The New York Times Book Review.
Wilson, Scott. Resting Places: The Burial Sites of More Than 14,000 Famous Persons, 3d ed.: 2 (Kindle Locations 4244-4245). McFarland & Company, Inc. Kindle Edition.
Tommasini, Anthony (24 October 2004), "What's So Gay About American Music?", New York Times, retrieved

May 12,

2010
Gordon, Eric A. Ethics and Evidence on Gay and Lesbian Studies Center for Lesbian and Gay Studies at the Graduate School and University Center of the City University of New York, February 1989
Encyclopedia of American Jewish history, volume 2. ABC-CLIO. 2007. p. 691.
Jansson, John (2001). "Marc Blitzstein: a brief biography 1935-1941". marcblitzstein.com