Queer Places:
St John's High School, 378 Main St, Shrewsbury, MA 01545, USA
New England Conservatory of Music, 290 Huntington Ave, Boston, MA 02115, Stati Uniti
Harvard University, Cambridge, MA 02138, Stati Uniti
University of Michigan, Ann Arbor, Michigan, Stati Uniti
441 E 9th St, New York, NY 10009, Stati Uniti
San Remo Café, 93 Macdougal St, New York, NY 10012, Stati Uniti
Green River Cemetery, 787 Accabonac Rd, East Hampton, NY 11937, Stati Uniti
Francis Russell "Frank" O'Hara (March 27, 1926 – July 25, 1966) was an American writer, poet and art critic. Because of his employment as a curator at the Museum of Modern Art, O'Hara became prominent in New York City's art world. O'Hara is regarded as a leading figure in the New York School—an informal group of artists, writers and musicians who drew inspiration from jazz, surrealism, abstract expressionism, action painting and contemporary avant-garde art movements.
O'Hara's poetry is personal in tone and in content and has been described as sounding "like entries in a diary".[1] Poet and critic Mark Doty has said O'Hara's poetry is "urbane, ironic, sometimes genuinely celebratory and often wildly funny" containing "material and associations alien to academic verse" such as "the camp icons of movie stars of the twenties and thirties, the daily landscape of social activity in Manhattan, jazz music, telephone calls from friends".[2] O'Hara's writing sought to capture in his poetry the immediacy of life, feeling that poetry should be "between two persons instead of two pages."[1]
The Collected Poems of Frank O'Hara edited by Donald Allen (Knopf, 1971), the first of several posthumous collections, shared the 1972 National Book Award for Poetry.[3]
Frank O'Hara, the son of Russell Joseph O'Hara and Katherine (née Broderick), was born on March 27, 1926,[4] at Maryland General Hospital, Baltimore and grew up in Grafton, Massachusetts. He attended St. John's High School. He grew up believing he had been born in June, but in fact had been born in March, his parents having disguised his true date of birth because he was conceived out of wedlock.[5] He studied piano at the New England Conservatory in Boston from 1941 to 1944 and served in the South Pacific and Japan as a sonarman on the destroyer USS Nicholas during World War II.
With the funding made available to veterans he attended Harvard University, where artist and writer Edward Gorey was his roommate. O'Hara was heavily influenced by visual art and by contemporary music, which was his first love (he remained a fine piano player all his life and would often shock new partners by suddenly playing swathes of Rachmaninoff when visiting them). His favorite poets were Pierre Reverdy,[6] Arthur Rimbaud, Stéphane Mallarmé, Boris Pasternak, and Vladimir Mayakovsky. While at Harvard, O'Hara met John Ashbery and began publishing poems in the Harvard Advocate. Despite his love of music, O'Hara changed his major and graduated from Harvard in 1950 with a degree in English.
He then attended graduate school at the University of Michigan in Ann Arbor. While at Michigan, he won a Hopwood Award and received his M.A. in English literature in 1951. That autumn O'Hara moved into an apartment in New York City with Joe LeSueur, who would be his roommate and sometime lover for the next 11 years.[7] It was during this time that he began teaching at The New School.
Known throughout his life for his extreme sociability, passion, and warmth, O'Hara had hundreds of friends and lovers throughout his life, many from the New York art and poetry worlds. Soon after arriving in New York, he was employed at the Museum of Modern Art, selling postcards at the admissions desk, and began to write seriously.
O'Hara was active in the art world, working as a reviewer for Artnews, and in 1960 was Assistant Curator of Painting and Sculpture Exhibitions for the Museum of Modern Art. He was also a friend of the artists Norman Bluhm, Mike Goldberg, Grace Hartigan, Willem de Kooning, Joan Mitchell and Larry Rivers.
In the early morning hours of July 24, 1966, O'Hara was struck by a jeep on the Fire Island beach, after the beach taxi in which he had been riding with a group of friends broke down in the dark.[8][9][10][11] He died the next day of a ruptured liver. Attempts to bring negligent homicide charges against 23-year-old driver Kenneth L. Ruzicka were unsuccessful; many of O'Hara's friends felt the local police had conducted a lax investigation to protect one of their own locals.[12] O'Hara was buried in Green River Cemetery on Long Island.[13] The painter Larry Rivers, a longtime friend and lover[14] of O'Hara's, delivered one of the eulogies, along with Bill Berkson, Edwin Denby and René d'Harnoncourt.[15]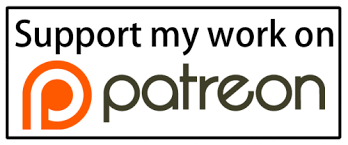 ---
https://en.wikipedia.org/queerplaces/images/Frank_O%27Hara