Partner Vaslav Nijinsky
Queer Places:
Saint Petersburg State University, University Embankment, 7/9, Sankt-Peterburg, Russia, 199034
The Savoy, Strand, London WC2R 0EU, Regno Unito
Isola di San Michele, 30135 Venezia VE, Italia
Sergei Pavlovich Diaghilev (31 March [O.S. 19 March] 1872 – 19 August 1929), usually referred to outside Russia as Serge Diaghilev, was a Russian art critic, patron, ballet impresario and founder of the Ballets Russes, from which many famous dancers and choreographers would arise.
Diaghilev's emotional life and the Ballets Russes were inextricably entwined. His most famous lover was Vaslav Nijinsky. However, according to Serge Lifar, of all Diaghilev's lovers, only Léonide Massine, who replaced Nijinsky, provided him with "so many moments of happiness or anguish."[10] Diaghilev's other lovers included Anton Dolin, Serge Lifar and his secretary and librettist Boris Kochno. Ironically, his last lover, composer and conductor Igor Markevitch later married the daughter of Nijinsky. They even named their son Vaslav.[11]
Diaghilev dismissed Nijinsky summarily from the Ballets Russes after the dancer's marriage in 1913. Nijinsky appeared again with the company, but the old relationship between the men was never re-established; moreover, Nijinsky's magic as a dancer was much diminished by incipient madness. Their last meeting was after Nijinsky's mind had given way, and he appeared not to recognise his former lover.
Diaghilev was known as a hard, demanding, even frightening taskmaster. Ninette de Valois, no shrinking violet, said she was too afraid to ever look him in the face. George Balanchine said he carried around a cane during rehearsals, and banged it angrily when he was displeased. Other dancers said he would shoot them down with one look, or a cold comment. On the other hand, he was capable of great kindness, and when stranded with his bankrupt company in Spain during the 1914–18 war, gave his last bit of cash to Lydia Sokolova to buy medical care for her daughter. Alicia Markova was very young when she joined the Ballet Russes and would later say that she had called Diaghilev "Sergypops" and he had said he would take care of her like a daughter.
Dancers such as Alicia Markova, Tamara Karsavina, Serge Lifar, and Lydia Sokolova remembered Diaghilev fondly, as a stern but kind father-figure who put the needs of his dancers and company above his own. He lived from paycheck to paycheck to finance his company, and though he spent considerable amounts of money on a splendid collection of rare books at the end of his life, many people noticed that his impeccably cut suits had frayed cuffs and trouser-ends. The film The Red Shoes is a thinly disguised dramatization of the Ballet Russes.

The Savoy, London
Throughout his life, Diaghilev was severely afraid of dying in water, and avoided traveling by boat. He died of diabetes[12] in Venice on 19 August 1929, and is buried on the nearby island of San Michele, near to the grave of Stravinsky, in the Orthodox section.[13]
The Ekstrom Collection of the Diaghilev and Stravinsky Foundation is held by the Department of Theatre and Performance of the Victoria and Albert Museum.[14]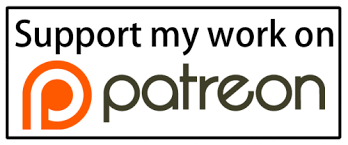 ---
Joan Acocella, "The Showman," The New Yorker, September 20, 2010, p. 112.

Acocella, "The Showman," p. 113.

Stephen Walsh. Stravinsky: A Creative Spring. (New York: Alfred A. Knopf, 1999). p. 129.
Richard Taruskin, Stravinsky and the Russian Traditions (Oxford University Press, 1996), p. 493.

Prince Serge Volkonsky. My reminiscences (in Russian)

Clive James, Cultural Amnesia (W. W. Norton & Sons, 2007), p. 169.
Ruth Page - Early Architect of the American Ballet a biographical essay by Joellen A. Meglin on www.danceheritage.org
New York Public Library Archives - Ruth Page Collection 1918-70 at the New York Public Library for the Perfroming Arts - Jerome Robbins Dance Division, New York City, USA on archives.nypl.org

Norton, Leslie "Léonide Massine and the 20th Century Ballet", McFarland & Co, 2004, p80

Roy, Sanjoy "Step-by-step guide to dance: Diaghilev's Ballets Russes", The Guardian, 11 December 2009 [1]
"Who was Sergei Diaghilev? What you need to know about the trailblazer, visionary and ballet pioneer". Telegraph.co. Retrieved

2017-03-31

.
Wilson, Scott. Resting Places: The Burial Sites of More Than 14,000 Famous Persons, 3d ed.: 2 (Kindle Locations 12127-12128). McFarland & Company, Inc., Publishers. Kindle Edition.