Partner David Horner
Queer Places:
3 Arlington St, St. James's, London SW1A 1RA, Regno Unito
Renishaw Hall & Gardens, Renishaw Park, Eckington, Chesterfield S21 3WB, Regno Unito
Woodend, The Crescent, Scarborough YO11 2PW, Regno Unito
25 Chesham Pl, Belgravia, London SW1X 8HG, Regno Unito
Wixenford School, Ludgrove, Wokingham RG40 3AB, Regno Unito
Eton College, Windsor SL4 6DW, Regno Unito
Castello di Montegufoni, Via Montegufoni, 18, 50025 Montespertoli FI, Italia
5 Swan Walk, Chelsea, London SW3 4JJ, Regno Unito
2 Carlyle Square, Chelsea, London SW3 6EX, Regno Unito
Weston Hall, 1810 Weston Bank, Stafford ST18 0BA, Regno Unito
Cimitero Evangelico agli Allori, Via Senese, 184, 50124 Firenze FI, Italia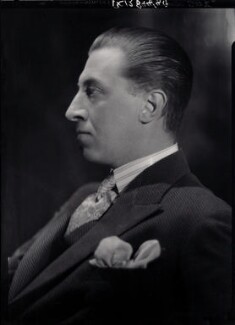 Sir Francis Osbert Sacheverell Sitwell, 5th Baronet (6 December 1892 – 4 May 1969) was an English writer. His elder sister was Edith Sitwell and his younger brother was Sacheverell Sitwell. Like them, he devoted his life to art and literature.
Sitwell was born on 6 December 1892 at 3 Arlington Street, London. His parents were Sir George Reresby Sitwell, fourth baronet, genealogist and antiquarian, and Lady Ida Emily Augusta (née Denison). He grew up in the family seat at Renishaw Hall, Derbyshire, and at Scarborough, and went to Ludgrove School, then Eton College from 1906 to 1909. For many years his entry in Who's Who contained the phrase "Educ[ated]: during the holidays from Eton."[1]
In 1911 he joined the Sherwood Rangers Yeomanry but, not cut out to be a cavalry officer, transferred to the Grenadier Guards at the Tower of London from where, in his off-duty time, he could frequent theatres and art galleries.
Late in 1914 Sitwell's civilised life was exchanged for the trenches of France near Ypres (Belgium). It was here that he wrote his first poetry, describing it as "Some instinct, and a combination of feelings not hitherto experienced united to drive me to paper". "Babel" was published in The Times on 11 May 1916. In the same year, he began literary collaborations and anthologies with his brother and sister, the trio being usually referred to simply as the Sitwells.
In 1918 he left the Army with the rank of Captain, and contested the 1918 general election as the Liberal Party candidate for Scarborough and Whitby, finishing second. Later he moved towards the political right, though politics were very seldom explicit in his writings. In Who's Who he ultimately declared of his political views: Advocates compulsory Freedom everywhere, the suppression of Public Opinion in the interest of Free Speech, and the rationing of brains without which innovation there can be no true democracy.[1]

Sir Osbert Sitwell by Lewis Morley bromide fibre print, 1963 9 7/8 in. x 8 1/8 in. (250 mm x 207 mm) Given by Lewis Morley, 1994 Photographs Collection NPG x47400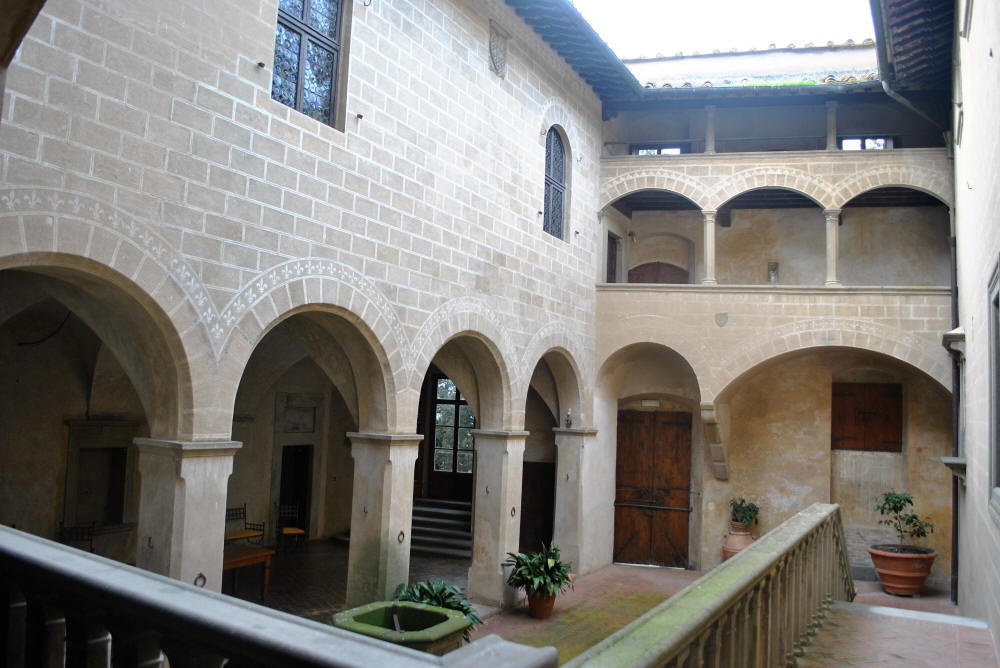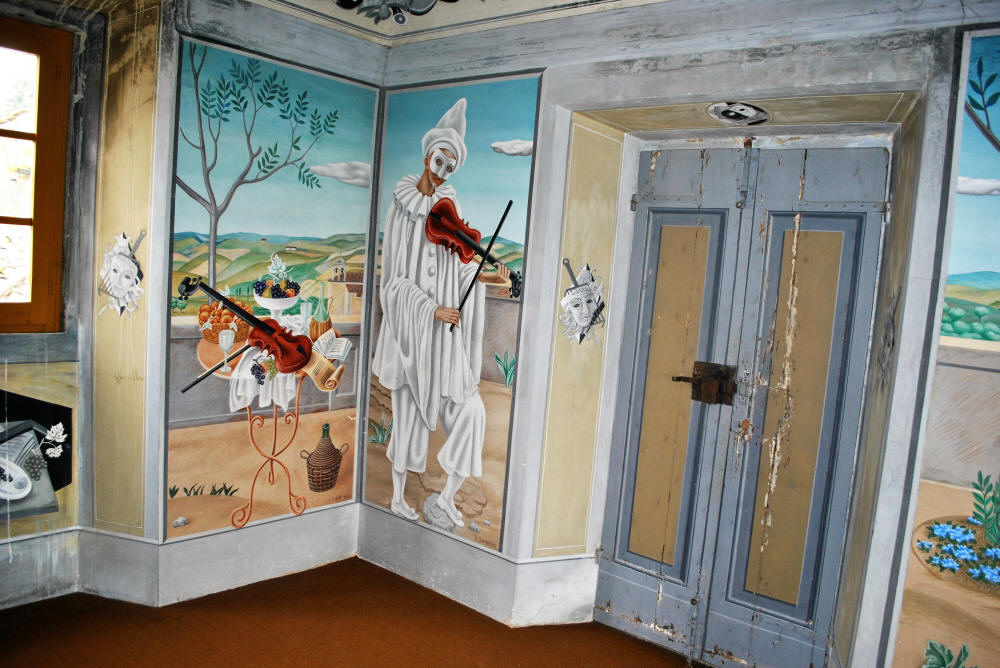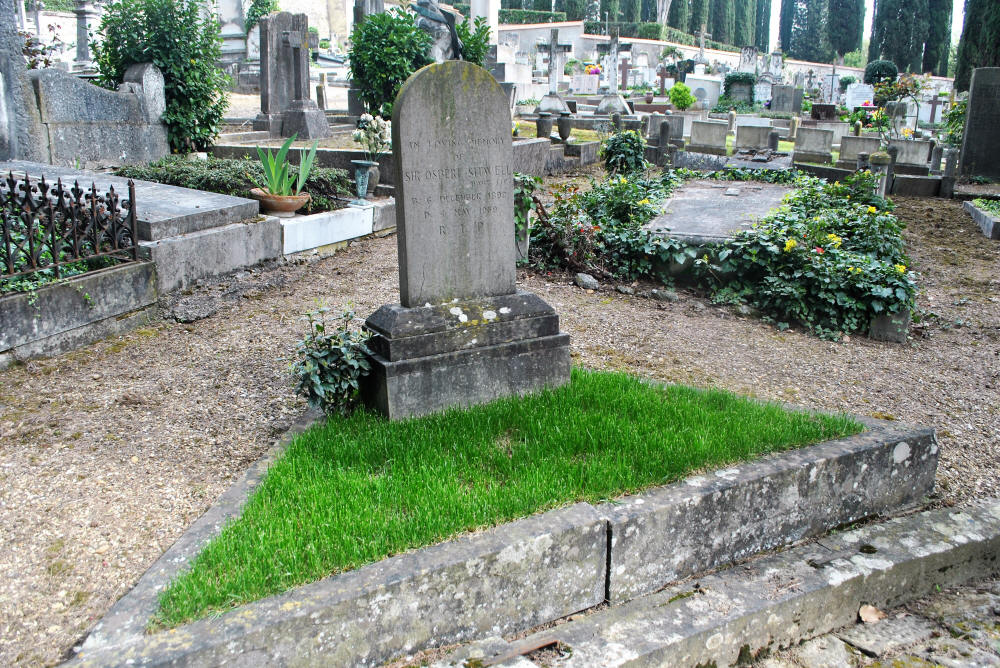 Sitwell campaigned for the preservation of Georgian buildings and was responsible for saving Sutton Scarsdale Hall, now owned by English Heritage. He was an early and active member of the Georgian Group.
He also had an interest in the paranormal and joined the Ghost Club, which at the time was being relaunched as a dinner society dedicated to discussing paranormal occurrences and topics.
Sitwell devoted himself to poetry, art criticism and controversial journalism. Together with his brother, he sponsored a controversial exhibition of works by Matisse, Utrillo, Picasso and Modigliani. The composer William Walton also greatly benefited from his largesse (though the two men afterwards fell out) and Walton's cantata Belshazzar's Feast was written to Sitwell's libretto. He published two books of poems: Argonaut and Juggernaut (1919) and At the House of Mrs Kinfoot (1921). In the mid-1920s he met David Stuart Horner (1900-1983) who was his lover and companion for most of his life.[2]
In the 1930s Dwight Ripley kept a residence in London, and with his partner Rupert Barneby mixed in circles that included Dwight's fellow Oxonians W.H. Auden and Stephen Spender, as well as Christopher Isherwood, the Huxleys, the Sitwells, Cyril Connolly and his American wife, Jean Connolly: circles in which the admired standards were for satire in literature and, in society, sarcasm and wit. Jean Connolly, who became one of Dwight's closer friends, was at the center of avant-garde sets on both sides of the Atlantic; she was the only woman, said Auden, who could keep him up all night.
After Sitwell's father died, in 1943, he succeeded to the baronetcy.
Sitwell suffered from Parkinson's disease from the 1950s; by the mid-1960s this condition had become so severe that he needed to abandon writing. He died on 4 May 1969 in Italy, at Montegufoni, a castle near Florence which his father had bought derelict in 1909 and restored as his personal residence. The castle was left to his nephew, Reresby; his money was left to his brother Sachie. Sitwell was buried in the Cimitero Evangelico degli Allori in Florence.
---
My published books:


---
https://en.wikipedia.org/wiki/Osbert_Sitwell
Homosexuals in History, A Study of Ambivalence in Society, Literature and the Arts, by A.L. Rowse, 1977