Queer Places:
80 Rodney St, Liverpool L1, Regno Unito
Sutton Court, Stowey, Pensford, Bristol BS39 4DN, Regno Unito
Stowey House, Windmill Dr, London SW4 9DE, Regno Unito
University Of Cambridge, Cambridge CB2, Regno Unito
67 Belsize Park Gardens, London NW3 4JN, Regno Unito
6 Belsize Park Gardens, London NW3, Regno Unito
69 Lancaster Gate, London W2, Regno Unito
51 Gordon Square, Bloomsbury, London WC1H, Regno Unito
The Mill, Tidmarsh, Reading RG8 8ER, Regno Unito
Ham Spray House, Marlborough SN8 3QZ, Regno Unito
St Andrew, Tunbridge Cl, Chew Magna, Bristol BS40 8SU, Regno Unito
Giles Lytton Strachey [1] (1 March 1880 – 21 January 1932) was a British writer and critic.
A founding member of the Bloomsbury Group and author of Eminent Victorians, he is best known for establishing a new form of biography in which psychological insight and sympathy are combined with irreverence and wit. His biography Queen Victoria (1921) was awarded the James Tait Black Memorial Prize.
Though Strachey spoke openly about his homosexuality with his Bloomsbury friends, and had relationships with a variety of men including Ralph Partridge, details of Strachey's sexuality were not widely known until the publication of a biography by Michael Holroyd in the late 1960s.
Dora Carrington, the painter, and Strachey participated in a lifelong open relationship, and eventually established a permanent home together at Ham Spray House, where Carrington would paint and Strachey would educate her in literature.[21] In 1921 Carrington agreed to marry Ralph Partridge, not for love but to secure their three-way relationship that consisted of herself, Strachey and Partridge. Partridge eventually formed a relationship with Frances Marshall, another Bloomsbury member.[22] Shortly after Strachey died, Carrington committed suicide. Partridge married Frances Marshall in 1933. Strachey himself had been much more interested sexually in Partridge, as well as in various other young men,[23] including a secret sadomasochistic relationship with Roger Senhouse (later the head of the publishing house Secker & Warburg).[24] Strachey's letters, edited by Paul Levy, were published in 2005.[25]

St Andrew, Chew Magna
Strachey died of stomach cancer on 21 January 1932, aged 51. It is reported that his final words were: "If this is dying, then I don't think much of it." [20]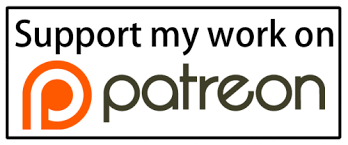 ---
Lytton Strachey, Oxford Advanced Learner's Dictionary. Accessed 23 August 2013.
Charles Richard Sanders, Lytton Strachey: His Mind and Art, New Haven: Yale University Press, 1957.

Since May 1959 the Stracheys' former home has been part of Douglas House, the large American Forces Club that now occupies Nos. 66–71 Lancaster Gate.

Michael Holroyd, Lytton Strachey: A Biography, Penguin, 1971. (ISBN 0-374-52465-3).
Mary Stocks, My Commonplace Book. Peter Stocks, 1970.

Holroyd, pp. 72–73.

Holroyd, 93.

Holroyd, 94.

Holroyd, 96.

Holroyd, 129.

Holroyd, 130.

"Strachey, Giles Lytton (STRY899GL)". A Cambridge Alumni Database. University of Cambridge.
"University intelligence". The Times (36711). London. 10 March 1902. p. 11.

Holroyd, 147–153.

Holroyd, 136–137.

Taddeo, Julie Anne (18 July 2002). Lytton Strachey and the search for modern sexual identity. Routledge; 1 edition. ISBN 978-1-56023-359-6..
The Letters of Lytton Strachey/i>, ed. Paul Levy, 2005 (ISBN 0-670-89112-6))

Henry Tertius James Norton, the "H.T.J.N.", to whom i>Eminent Victorians is dedicated,

Holroyd, 447.

Holroyd, 485.

Levy, Paul (2005-03-14). "Bloomsbury's final secret". ISSN 0307-1235. Retrieved

2018-01-15

..
Rintoul, M. C. (1993). i>Dictionary of Real People and Places in Fiction. London: Routledge. ISBN 0-415-05999-2..
Tunzelmann, Alex von (2010-09-02). "Carrington: what a carry-on | Reel history". the Guardian. Retrieved

2018-01-15

..
Google books Retrieved 23 December 2012.