Queer Places:
Lycée Condorcet, 8 Rue du Havre, 75009 Paris, Francia
36 Rue de Montpensier, 75001 Paris, Francia
Claridge's, Brook Street, Mayfair, London W1K 4HR, Regno Unito
St Blaise des Simples, 91490 Milly-la-Forêt, Francia
Jean Maurice Eugène Clément Cocteau (5 July 1889 – 11 October 1963) was a French poet, writer, designer, playwright, artist and filmmaker. Cocteau is best known for his novel Les Enfants Terribles (1929), and the films The Blood of a Poet (1930), Les Parents Terribles (1948), Beauty and the Beast (1946) and Orpheus (1949). His circle of associates, friends included Kenneth Anger, Pablo Picasso, Joan Miró, Salvador Dalí, Gertrude Stein, Jean Hugo, Jean Marais, Henri Bernstein, Yul Brynner, Marlene Dietrich, Coco Chanel, Erik Satie, Albert Gleizes, Igor Stravinsky, Marie Laurencin, María Félix, Édith Piaf, Panama Al Brown, Colette, Jean Genet, and Raymond Radiguet.
Jean Cocteau never hid his homosexuality. He was the author of the mildly homoerotic and semi-autobiographical Le livre blanc (translated as The White Paper or The White Book),[10] published anonymously in 1928. He never repudiated its authorship and a later edition of the novel features his foreword and drawings. «As far back as I can remember, and even at a age when the mind does not yet influence the senses, I find traces of my love of boys. I have always loved the strong sex that I find legitimate to call the fair sex. My misfortunes came from a society that condemns the rare as a crime and forces us to reform our inclinations», the novel begins.
Frequently his work, either literary (Les enfants terribles), graphic (erotic drawings, book illustration, paintings) or cinematographic (The Blood of a Poet, Orpheus, Beauty and the Beast), is pervaded with homosexual undertones, homoerotic imagery/symbolism or outright camp. In 1947 Paul Morihien published a clandestine edition of Querelle de Brest by Jean Genet, featuring 29 very explicit erotic drawings by Cocteau. In recent years several albums of Cocteau's homoerotica have been available to the general public.
Cocteau had affairs with Jean Le Roy, Raymond Radiguet, Jean Desbordes, Marcel Khill, Panama Al Brown, among others.
In the 1930s, Cocteau is rumoured to have had a very brief affair with Princess Natalie Paley, the daughter of a Romanov Grand Duke and herself a sometime actress, model, and former wife of couturier Lucien Lelong.[11]
Cocteau's longest-lasting relationships were with French actors Jean Marais[12] and Édouard Dermit, whom Cocteau formally adopted. Cocteau cast Marais in The Eternal Return (1943), Beauty and the Beast (1946), Ruy Blas (1947), and Orpheus (1949).
Cocteau died of a heart attack at his chateau in Milly-la-Forêt, Essonne, France, on 11 October 1963 at the age of 74. His friend, French singer Édith Piaf, died the day before but that was announced on the morning of Cocteau's day of death; it has been said that his heart failed upon hearing of Piaf's death. Actually, according to author Roger Peyrefitte, Cocteau was devastated after a breach with his longtime friend and patronness Francine Weisweiller.
According to his wishes Cocteau is buried beneath the floor of the Chapelle Saint-Blaise des Simples in Milly-la-Forêt.[13] The epitaph on his gravestone set in the floor of the chapel reads: "I stay with you" ("Je reste avec vous").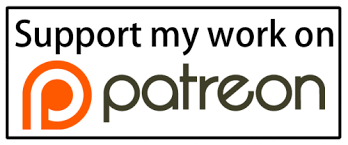 ---
https://en.wikipedia.org/queerplaces/images/Jean_Cocteau