Partner Allen C. Tanner, Charles Henri Ford
Queer Places:
Weston, CT 06883, Stati Uniti
Père Lachaise Cemetery, 16 Rue du Repos, 75020 Paris, Francia
Campo Cestio, Via Caio Cestio, 6, 00153 Roma RM, Italia
Pavel Tchelitchew (21 September 1898, Kaluga,[1] near Moscow – 31 July 1957, Rome) was a Russian-born surrealist painter, set designer and costume designer. Tchelitchew was born to an aristocratic family of landowners and was educated by private tutors.[2] Tchelitchew expressed an early interest in ballet and art.[3] He left Russia in 1920, lived in Berlin from 1921 to 1923, and moved to Paris in 1923.
In 1922, Allen C. Tanner left for Berlin, where he met Tchelitchew and the two men became lovers. In 1923 the pair moved to Paris to pursue their artistic careers.
In the winter of 1923 composer Nicolas Nabokov, cousin to Vladimir and Sergei, introduced Sergei to Tchelitchev. The two of them shared an apartment with Tanner. The flat was so tiny that when Tchelitchev saw it he remarked, "We are to live in a doll's house!" It had no electricity and no bath -- they had to wash themselves in a zinc tub using water heated on a gas stove. Sergei survived by giving lessons in English and Russian. His circumstances may have been straitened, but the cultural scene in which Sergei found himself was rich beyond all measure. According to Andrew Field, Nabokov's first biographer, Sergei was good friends with Jean Cocteau, and he was also connected, through Tchelitchev and his cousin Nicolas, to Sergei Diaghilev, to composer Virgil Thomson, to those aristocratic aesthetes the Sitwells and even to the legendary salons conducted by Gertrude Stein and Alice B. Toklas at 27 Rue de Fleurus.
In Paris Tchelitchew became acquainted with Gertrude Stein and, through her, the Sitwell and Gorer families. He and Edith Sitwell had a long-standing close friendship and they corresponded frequently.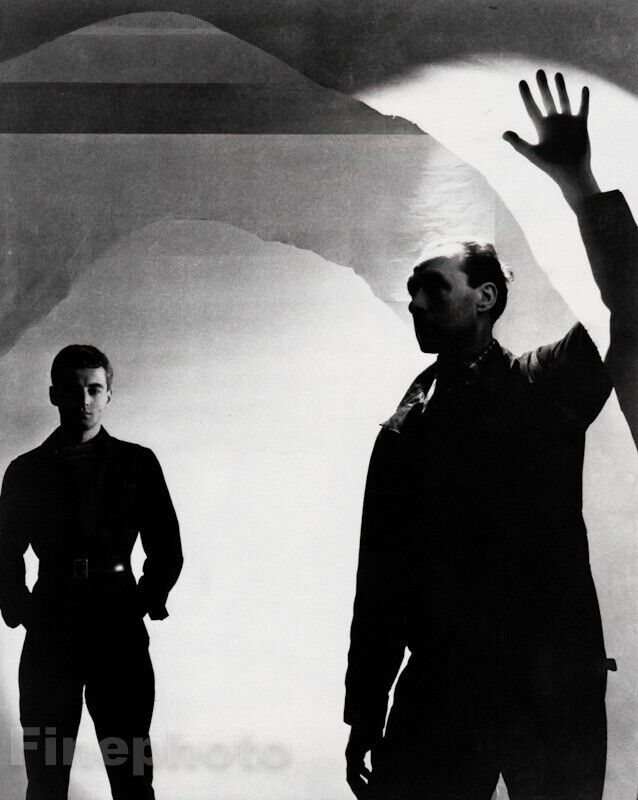 George Platt Lynes & Pavel Tchelitchev

by Pavel Tchelitchew

Lotte Lenya, 1929, by Pavel Tchelitchew

Rene Crevel, by Pavel Tchelitchew

James Joyce, 1929, by Pavel Tchelitchew

Alice B. Toklas, by Pavel Tchelitchew

Edith Sitwell, by Pavel Tchelitchew

Tilly Losch, 1933, by Pavel Tchelitchew

Cecil Beaton, 1934, by Pavel Tchelitchew

Allen Tanner, by Pavel Tchelitchew

George Platt Lynes, by Pavel Tchelitchew

Charles Henri Ford, by Pavel Tchelitchew

Lincoln Kirstein, by Pavel Tchelitchew

Nelson-Atkins Museum of Art, Kansas City, MO

Princeton University, NJ

Yale University, New Haven, CT
Back in Paris again in the spring of 1926, Klaus Mann met René Crevel, a committed internationalist for perverse reasons: "He spent his days with Americans, Germans, Russians, and Chinese, because his mother suspected all foreigners to be crooks or perverts". Sitting on Mann's bed, Crevel read out the early chapters of his novel La Mort difficile, with their "venomous" portrait of his mother. On this trip, Mann also met Jean Cocteau ("The hours spent in his company assume in my recollection a savour both of burlesque show and magic ritual"), Eugene McCown, Pavel Tchelitchew, Julien Green, Jean Giraudoux and others.
His first U.S. show was of his drawings, along with other artists, at the newly opened Museum of Modern Art in 1930. In 1934, he moved from Paris to New York City with his partner, writer Charles Henri Ford. From 1940 to 1947, he provided illustrations for the Surrealist magazine View, edited by Ford and writer and film critic Parker Tyler. His most significant work is the painting Hide and Seek, painted in 1940–42, and currently owned by the Museum of Modern Art in New York City.
He became a United States citizen in 1952 and died in Grottaferrata, Italy in 1957. He is interred in Père Lachaise Cemetery in Paris.
Tchelitchew's early painting was abstract in style, described as Constructivist and Futurist and influenced by his study with Aleksandra Ekster in Kiev. After emigrating to Paris he became associated with the Neo-romanticism movement. He continuously experimented with new styles, eventually incorporating multiple perspectives and elements of surrealism and fantasy into his painting. As a set and costume designer, he collaborated with Sergei Diaghilev and George Balanchine, among others.
Among Tchelitchew's well-known paintings are portraits of Natalia Glasko, Edith Sitwell and Gertrude Stein and the works Phenomena (1936–1938) and Cache Cache (1940–1942). Tchelitchew designed sets for Ode (Paris, 1928), L'Errante (Paris, 1933), Nobilissima Visione (London, 1938) and Ondine (Paris, 1939).[4]
---
My published books:

---
https://en.wikipedia.org/wiki/Pavel_Tchelitchew
https://www.salon.com/control/2000/05/17/nabokov_5/
https://www.independent.co.uk/arts-entertainment/books/features/gregory-woods-the-influence-of-homosexuality-on-western-culture-a6980451.html
Woods, Gregory. Homintern . Yale University Press. Edizione del Kindle.
Hidden Histories, 20th Century Male Same Sex Lovers in the Visual Arts, by Michael Petry