Partner Allen C. Tanner, Charles Henri Ford
Queer Places:
360 E 55th St, New York, NY 10022
Weston, CT 06883, Stati Uniti
Père Lachaise Cemetery, 16 Rue du Repos, 75020 Paris, Francia
Campo Cestio, Via Caio Cestio, 6, 00153 Roma RM, Italia
Pavel Tchelitchew (21 September 1898, Kaluga,[1] near Moscow – 31 July 1957, Rome) was a Russian-born surrealist painter, set designer and costume designer. Tchelitchew was born to an aristocratic family of landowners and was educated by private tutors.[2] Tchelitchew expressed an early interest in ballet and art.[3] He left Russia in 1920, lived in Berlin from 1921 to 1923, and moved to Paris in 1923. Elsa Schiaparelli said that the inspiration for her "shocking pink" came from Tchelitchew's painting Strawberries.
In 1922, Allen C. Tanner left for Berlin, where he met Tchelitchew and the two men became lovers. In 1923 the pair moved to Paris to pursue their artistic careers.
In the winter of 1923 composer Nicolas Nabokov, cousin to Vladimir and Sergei, introduced Sergei to Tchelitchev. The two of them shared an apartment with Tanner. The flat was so tiny that when Tchelitchev saw it he remarked, "We are to live in a doll's house!" It had no electricity and no bath -- they had to wash themselves in a zinc tub using water heated on a gas stove. Sergei survived by giving lessons in English and Russian. His circumstances may have been straitened, but the cultural scene in which Sergei found himself was rich beyond all measure. According to Andrew Field, Nabokov's first biographer, Sergei was good friends with Jean Cocteau, and he was also connected, through Tchelitchev and his cousin Nicolas, to Sergei Diaghilev, to composer Virgil Thomson, to those aristocratic aesthetes the Sitwells and even to the legendary salons conducted by Gertrude Stein and Alice B. Toklas at 27 Rue de Fleurus.
In Paris Tchelitchew became acquainted with Gertrude Stein and, through her, the Sitwell and Gorer families. He and Edith Sitwell had a long-standing close friendship and they corresponded frequently.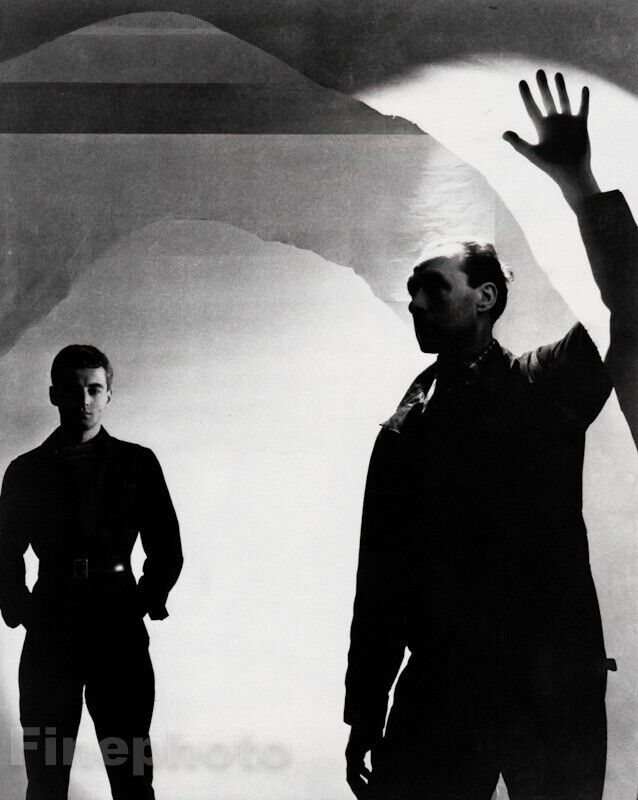 George Platt Lynes & Pavel Tchelitchev

by Pavel Tchelitchew

Lotte Lenya, 1929, by Pavel Tchelitchew

Rene Crevel, by Pavel Tchelitchew

James Joyce, 1929, by Pavel Tchelitchew

Alice B. Toklas, by Pavel Tchelitchew

Edith Sitwell, by Pavel Tchelitchew

Tilly Losch, 1933, by Pavel Tchelitchew

Cecil Beaton, 1934, by Pavel Tchelitchew

Allen Tanner, by Pavel Tchelitchew

George Platt Lynes, by Pavel Tchelitchew

Charles Henri Ford, by Pavel Tchelitchew

Lincoln Kirstein, by Pavel Tchelitchew

Strawberries by Pavel Tchelitchew

Pavel Tchelitchew Portrait of a Peggy O'Brien in a Beret, 1937
Back in Paris again in the spring of 1926, Klaus Mann met René Crevel, a committed internationalist for perverse reasons: "He spent his days with Americans, Germans, Russians, and Chinese, because his mother suspected all foreigners to be crooks or perverts". Sitting on Mann's bed, Crevel read out the early chapters of his novel La Mort difficile, with their "venomous" portrait of his mother. On this trip, Mann also met Jean Cocteau ("The hours spent in his company assume in my recollection a savour both of burlesque show and magic ritual"), Eugene McCown, Pavel Tchelitchew, Julien Green, Jean Giraudoux and others.
His first U.S. show was of his drawings, along with other artists, at the newly opened Museum of Modern Art in 1930. In 1934, he moved from Paris to New York City with his partner, writer Charles Henri Ford. Charles Henri Ford and Pavel Tchelitchew had a guest house on the estate of Alice De Lamar. A probable influence of Mark Tobey was Tchelitchew, who created several images, such as The Thinker of 1927, in which the figure (usually male) is contained in a series of weblike lines. It is very likely that Tobey either personally knew or at least knew of Tchelitchew through his circle of artist friends while living in New York in the early 1930s. Coincidentally, Tobey's "white writing" development began right after Tchelitchew's first American exhibition at New York's Julien Levy Gallery in 1934.
From 1940 to 1947, he provided illustrations for the Surrealist magazine View, edited by Ford and writer and film critic Parker Tyler. His most significant work is the painting Hide and Seek, painted in 1940–42, and currently owned by the Museum of Modern Art in New York City.
Ruth Ford's connection to William Faulkner did not begin in October 1948, though her actions during Faulkner's lost weekend lionized her presence in his life. Ford entered Faulkner's life much earlier, as a coed at the University of Mississippi in 1929–1930. A native of Hazlehurst, Mississippi, Ford attended Ole Miss at approximately the same time as Faulkner's brother, Dean. Estelle claimed that Dean and Ford dated and that Dean, a talented painter, had Estelle and Ford sit for him. Victoria (Cho-Cho), barely a teenager at the time, disputed that any relationship existed between Dean and Ford, but Estelle would tell in 1963 that this relationship, though it "never became truly serious apparently," is why Faulkner not only wrote Requiem for a Nun for Ford, but also why he gave her the stage rights with very little requirement on her part for payments to option it until it finally appeared ten years after his initial offer. Ford told that Dean introduced her to his brother, a struggling writer at the time. Barbara Izard, whose work on the history of the production of Requiem also serves as a biography of Ford, recounts, however, that Faulkner introduced himself to Ford, roughly around the time he was composing As I Lay Dying. According to Izard, Faulkner approached Ford in the local Oxford landmark, the Tea Hound, to tell her "'You have a very fine face,' Then without further comment, he turned and went back to his table". In 1948 Ford was living in New York and working in Broadway productions but traveling often to Boston to work for the Brattle Theater Company, where, in the early 1950s, she would first attempt to stage Requiem with the help of her brother's lover as the set designer. The novel was published in 1951. On 15 September 1951, the New York Times announced that Faulkner was working with producer Lemuel Ayers on a stage version of the play to feature Ruth Ford, whom, according to the columnist, Faulkner "had in mind for his leading feminine character." Unfortunately, the production was profoundly delayed. Albert Marre, who was supposed to direct the production in 1951, would cite trouble between Ford's vision and the Brattle's interests as the source of the problem. Ford insisted that her brother's partner, Pavel Tchelitchew, be the set designer. According to Marre, in the spring of 1952 Tchelitchew, Ford's brother Charles Henri-Ford, and Ford had a falling out over their creative differences, which led to the death of this first attempt at producing a stage version of the play. Concerning all this theater drama, Marre claimed that "William Faulkner didn't concern himself" with Ford's decision to turn over set design to her brother's homosexual partner. The creative differences, however, were between the management of the Brattle Theater Company and the Fords (including Charles's life partner Pavel), not between Ford and Tchelitchew. Indeed, Faulkner had surely met both Tchelitchew and Charles Henri-Ford during his frequent trips to New York from 1948 to 1952, most likely at the famed social gatherings hosted by the couple in their apartment. Izard charts the history of the weekly salons hosted in Henri-Ford's apartment in the New York landmark, the Dakota, where Ruth Ford would also live until her death in 2009. Though these salons originally started as low-key gatherings of friends, they eventually "included Salvador Dali, Carl Van Vechten, William Carlos Williams, John Huston, and Virgil Thomson". Modeled after the weekly salons that Gertrude Stein and Alice B. Toklas hosted in Paris, which Henri-Ford had attended in the early 1930s, these salons became legendary, so much so that in her memoir Just Kids Patti Smith would lament that by the time she attended the salon in the 1970s, it had lost the luster that made her so excited to attend in the first place. Faulkner had the luxury of attending the salon in its prime. There he would have met Henri-Ford, the young pioneer of surrealism whose first novel, written with his homosexual friend Parker Tyler, stands as one of the original novels of the gay genre in American literature, The Young and the Evil (1933). The reputation of that novel would precede it, having been praised by no less than Djuna Barnes and Gertrude Stein.
He became a United States citizen in 1952 and died in Grottaferrata, Italy in 1957. He is interred in Père Lachaise Cemetery in Paris.
Tchelitchew's early painting was abstract in style, described as Constructivist and Futurist and influenced by his study with Aleksandra Ekster in Kiev. After emigrating to Paris he became associated with the Neo-romanticism movement. He continuously experimented with new styles, eventually incorporating multiple perspectives and elements of surrealism and fantasy into his painting. As a set and costume designer, he collaborated with Sergei Diaghilev and George Balanchine, among others.
Among Tchelitchew's well-known paintings are portraits of Natalia Glasko, Edith Sitwell and Gertrude Stein and the works Phenomena (1936–1938) and Cache Cache (1940–1942). Tchelitchew designed sets for Ode (Paris, 1928), L'Errante (Paris, 1933), Nobilissima Visione (London, 1938) and Ondine (Paris, 1939).[4]
---
My published books:

---
https://en.wikipedia.org/wiki/Pavel_Tchelitchew
https://www.salon.com/control/2000/05/17/nabokov_5/
https://www.independent.co.uk/arts-entertainment/books/features/gregory-woods-the-influence-of-homosexuality-on-western-culture-a6980451.html
Woods, Gregory. Homintern . Yale University Press. Edizione del Kindle.
Hidden Histories, 20th Century Male Same Sex Lovers in the Visual Arts, by Michael Petry
Gordon, Phillip. Gay Faulkner (pp.215-216). University Press of Mississippi. Edizione del Kindle.