Queer Places:
Alonzo W. and Margaret I. Robertson Residence, 9529 Lake Washington Blvd NE, Bellevue, WA 98004
Alpha Tau Omega Fraternity House, 1800 NE 47th St, Seattle, WA 98105
Andalucia Building, 316-324 State St, Santa Barbara, CA 93101
Belroy Apartments, 703 Bellevue Ave E, Seattle, WA 98102
Charles and Mildred Gates Residence, 5315 148th Ave SE, Bellevue, WA 98006
Grannis Rd, Bothell, WA 98012
John and Dorothy Hall Residence, 1510 Parkside Dr E, Seattle, WA 98112
John and Fannie Hamrick House, 1932 Blenheim Dr E, Seattle, WA 98112
Julia Flett Morris Residence, 3704 48th Ave NE, Seattle, WA 98105
Julian and Marajane Barksdale House, 13226 42nd Ave NE, Seattle, WA 98125
Lakecrest/Shoremont Apartments, 2012 43rd Ave E, Seattle, WA 98112
Lionel H. Pries Residence, 3132 W Laurelhurst Dr NE, Seattle, WA 98105
Magnolia Historical Society, Magnolia Blvd W & W Ruffner St, Seattle, WA 98199
Max Gurlich House, 3006 Webster Point Rd NE, Seattle, WA 98105
Richard and Ruth Lea residence, 2200 Davis Bay Rd, Lopez Island, WA 98261
Richard, Jr., and Ruth Lea Residence, 230 40th Ave E, Seattle, WA 98112
Robert Winskill Residence, 50 Madrone Park Cir, Mill Valley, CA 94941
Seattle First National Bank Branch, 502 S Jackson St, Seattle, WA 98104
Stephen and Harriette Lea Residence, 29807 WA-525, Coupeville, WA 98239
University of California, Berkeley, CA
University of Pennsylvania (Ivy League), 3355 Woodland Walk, Philadelphia, PA 19104
University of Washington, Seattle, WA 98195
Viewmont Way W, Seattle, WA 98199
Willcox House, 2390 Tekiu Point Rd NW, Seabeck, WA 98380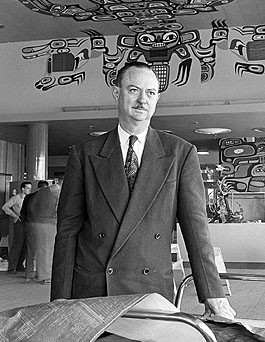 Lionel H. ("Spike") Pries (June 1, 1897 – April 7, 1968), was a leading architect, artist, and educator in the Pacific Northwest.[1] "The Lavender Palette: Gay Culture and the Art of Washington State" at the Cascadia Museum in Edmonds was a packed art show and a powerful history lesson. Museum curator David F. Martin put together artwork by dozens of gay men and women who often, just a few short decades ago, had to hide who they were in order to express themselves artistically. The exhibit closed on January 26, 2020. The featured artists included Edmonds native Guy Anderson, illustrator Richard Bennett, Ward Corley, Thomas Handforth, Mac Harshberger, Jule Kullberg, Delbert J. McBride, Orre Nelson Nobles, Malcolm Roberts, potter Lorene Spencer, Sarah Spurgeon, ceramicist Virginia Weisel, Clifford Wright, and also one-time Woodway resident Morris Graves, Leo Kenney, Mark Tobey, Lionel Pries, Leon Derbyshire, and Sherrill Van Cott. Perhaps the saddest story illustrated in the exhibit is that of Lionel Pries, the head of the University of Washington architecture department in the 1920s and a first-class watercolorist. Arrested for sodomy in a Seattle Police Department sting, Pries lost his job "and everything," Martin said. To commemorate a three-way they had with artist Lionel Pries in the 1930s, Morris Graves and Guy Anderson made a two-sided watercolor — Graves' nude study of Anderson on one side, Anderson's study of Graves on the other.
Pries was born in San Francisco and raised in Oakland. He graduated with a B.A. in Architecture from the University of California, Berkeley, in 1920, where he studied under John Galen Howard. He then studied under Paul Cret at the University of Pennsylvania, earning his M.A. in 1921.
After travel in Europe, he returned to San Francisco where he practiced architecture for the next four years, although he spent a year in Santa Barbara (designing buildings for the Bothin Helping Fund) after the 1925 earthquake.
Beginning in 1927, Raymond Hill taught at the University of Washington's School of Art, where he befriended Lionel Pries. The two men became traveling companions and painting partners, sometimes producing watercolors that are almost indiscernible as to authorship. Whether they shared and intimate relationship is not known, but it is highly probable. Like most of his academic contemporaries at the university, Hill kept his personal life a secret. His sexuality and preference for nude sunbathing at Seatlle's hidden gay beaches were known only to his closest friends.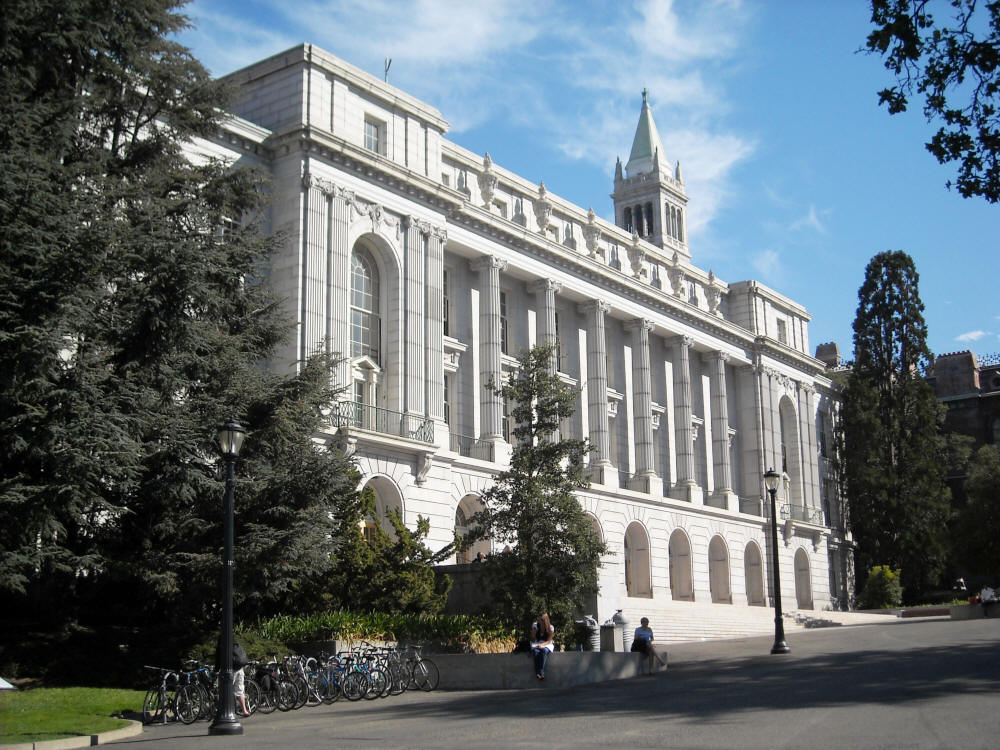 University of California, Berkeley, CA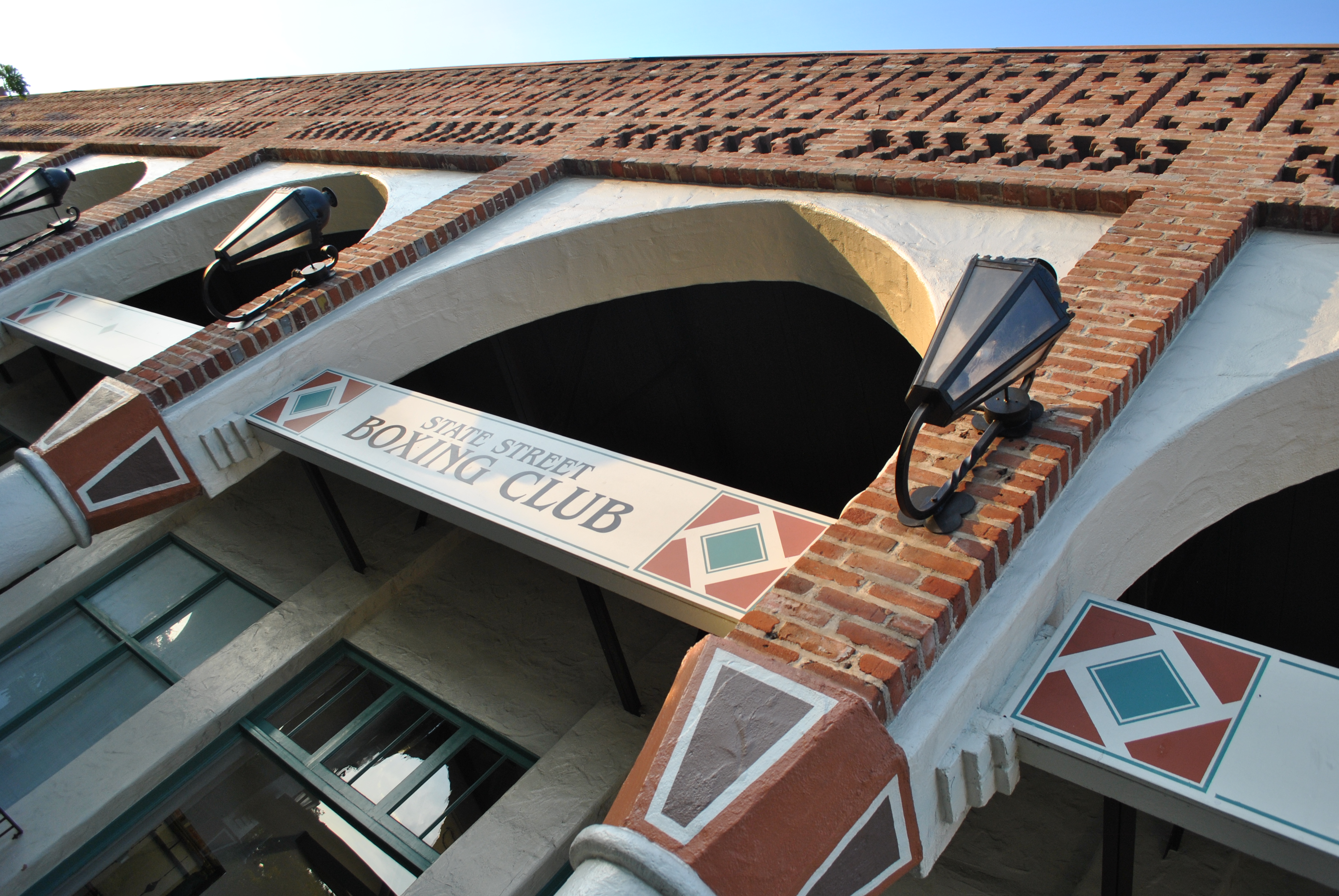 Andalucia Building, 316-324 State St, Santa Barbara
In 1928, Pries moved to Seattle to join Penn classmate William J. Bain in the firm Bain & Pries. Initially successful, the firm could not survive the Depression and dissolved in late 1931. Thereafter Pries focused on his career as an educator, although he occasionally took on architectural projects under his own name.
Pries joined the faculty of the Department of Architecture at the University of Washington in fall 1928 and soon became the center of the school. From 1928 to 1958, he was the inspirational teacher of a generation of architecture students at Washington, among them Minoru Yamasaki, A. Quincy Jones, Ken Anderson, Paul H. Kirk, Roland Terry, Fred Bassetti, Victor Steinbrueck, Perry Johanson, Wendell Lovett, and many others.
From 1931 to 1932, Pries served as Director of the Art Institute of Seattle (predecessor to the Seattle Art Museum). For a time he was part of the circle of Northwest artists that included Kenneth Callahan, Morris Graves, and Guy Anderson. Pries exhibited as an artist (oils, watercolors, drypoint prints) in the late 1920s and from the mid-1930s to the mid-1940s.
Beginning in the late 1920s and continuing to 1942, Pries travelled to Mexico every summer and regularly interacted with leaders in Mexican art including William Spratling, Frederick W. Davis, Rene d'Harnoncourt, Juan O'Gorman, and others. Pries's architectural works from the late 1930s to the 1960s showed a mix of Modernism and regionalism, reflecting the profound influence of what he encountered in Mexico.
By midcentury, Pries had left his substantial imprint on modern architecture in the Northwest. He incorporated Native Americcan design elements into some of his projects, influenced by his friendships with Delbert McBride and University of Washington anthropologist Erna Gunther.
Pries was gay, but deeply closeted in the University of Washington community. He anticipated teaching at least until he reached retirement age, but was forced to resign his university position in 1958 after he was picked up in a vice sting in Los Angeles.[2] The reason for Pries's abrupt departure from the university was concealed at the time.
Pries worked as a drafter until he was able to retire in 1964, then lived quietly until his death in 1968.
In 1981, the University of Washington College of Architecture and Urban Planning (now College of Built Environments) established the Lionel Pries Endowed Fund, to honor Pries through an annual event as part the College Lecture Series. In 1984, architecture student Drew Rocker published an essay on Pries in the regional design journal Arcade. In the mid-1980s, students in the College established a student-selected award to recognize teaching excellence and named it the "Lionel 'Spike' Pries Teaching Award."
Pries's influence and significance were cited by many of his students, notably Yamasaki in his autobiography and Steinbrueck in several books on Seattle architecture. Pries is also cited in recent monographs on A. Quincy Jones, Roland Terry, and Wendell Lovett & Arne Bystrom.
---
My published books:


---
https://en.wikipedia.org/wiki/Lionel_Pries
The Lavender Palette: Gay Culture and the Art of Washington (2020), David F. Martin