Partner Louise Bryant, Yvette Ledeux
Gwen Le Gallienne (1874 - 1966) was an English painter and sculptor.[1][2] She was the first woman allowed to sketch battlefield scenes by the British War Office.[3]
Gwen was born to Irma Hinton Perry and Roland Hinton Perry in 1874.[4] She was Richard Le Gallienne's step-daughter, and took the name Gwen Le Gallienne.[1] Her step-sister was Eva Le Gallienne. Her mother Irma was Richard Le Gallienne's third wife, and Irma and Richard married in 1911.[1][5] Gwen was considered somewhat of a celebrity, starting in the 1920s, due to her nonconformity to sexual and social norms which led her to stand out.[1] Her personality was even notable among the Montparnasse bohemian circle.[1] Gwen was noted for having an affair with Louise Bryant. Gwen was friends with Stephen Ward during this time.[6] Gwen and Bryant started their affair early in 1928, which caused much strain in Bryant's marriage.[7] Allegedly, Bryant's husband found Louise's personal notes about her affair with Gwen and this caused their divorce.[8][9][10] Gwen was also involved with Yvette Ledeux, a nurse, but Ledeux became involved with the painter Georges Malkine on a trip they all took in January 1929.[1] A historian of Surrealism has erroneously suggested that Malkine was homosexual[6] based on a Man Ray photograph of him kissing Yvette, who became his first wife, who wore her hair short like a man's.

Georges and Yvette Malkine, Andii de la Rivière, Robert Desmos and the sculptor Lasserre
Gwen was exhibiting her art by her twenties.[11][12] She had multiple solo shows of her work.[13] Le Gallienne was the first female painter who was allowed by the United Kingdom's War Office to go to war sites and paint scenes of battles.[3][14] Gwen also served in intelligence during the war for the English government.[6]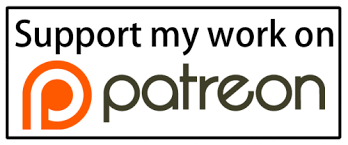 ---
https://en.wikipedia.org/wiki/Gwen_Le_Gallienne