Queer Places:
67 South St, Reading RG1, UK
University of Reading, Whiteknights, Reading RG6 6AE, UK
Wakeman School & Arts College, Abbey Foregate, Shrewsbury SY2 6AA, UK
38 Worple Rd, Wimbledon, London SW19 4EQ, UK
Les Lilas, 54 Tavistock Square, Kings Cross, London WC1H 9NB, UK
The Poetry Bookshop, 34-35 Boswell St, Holborn, London WC1N 3BP, UK
40 Half Moon St, Mayfair, London W1J 7BH, UK
Plas Wilmot, Oswestry SY11 2BB, UK
Westminster Abbey, 20 Deans Yd, Westminster, London SW1P 3PA, UK
Communal Cemetery, 59360 Ors, Francia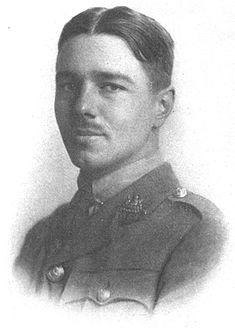 Wilfred Edward Salter Owen, MC (18 March 1893 – 4 November 1918) was an English poet and soldier. Identified with the Lost Generation. He was one of the leading poets of the First World War. His war poetry on the horrors of trenches and gas warfare was heavily influenced by his mentor Siegfried Sassoon, and stood in stark contrast both to the public perception of war at the time and to the confidently patriotic verse written by earlier war poets such as Rupert Brooke. Among his best-known works – most of which were published posthumously – are "Dulce et Decorum est", "Insensibility", "Anthem for Doomed Youth", "Futility", "Spring Offensive" and "Strange Meeting". Some of the iconic gay figures from the two world wars that are well known included Wilfred Owen, Lawrence of Arabia, Roger Casement, Ivor Novello and Alan Turing.
Owen held Siegfried Sassoon in an esteem not far from hero-worship, remarking to his mother that he was "not worthy to light [Sassoon's] pipe". The relationship clearly had a profound impact on Owen, who wrote in his first letter to Sassoon after leaving Craiglockhart "You have fixed my life – however short". Sassoon wrote that he took "an instinctive liking to him",[25] and recalled their time together "with affection".[26] On the evening of 3 November 1917 they parted, Owen having been discharged from Craiglockhart. He was stationed on home-duty in Scarborough for several months, during which time he associated with members of the artistic circle into which Sassoon had introduced him, which included Robbie Ross and Robert Graves. He also met H.G. Wells and Arnold Bennett, and it was during this period he developed the stylistic voice for which he is now recognised. Many of his early poems were penned while stationed at the Clarence Garden Hotel, now the Clifton Hotel in Scarborough's North Bay. A blue tourist plaque on the hotel marks its association with Owen.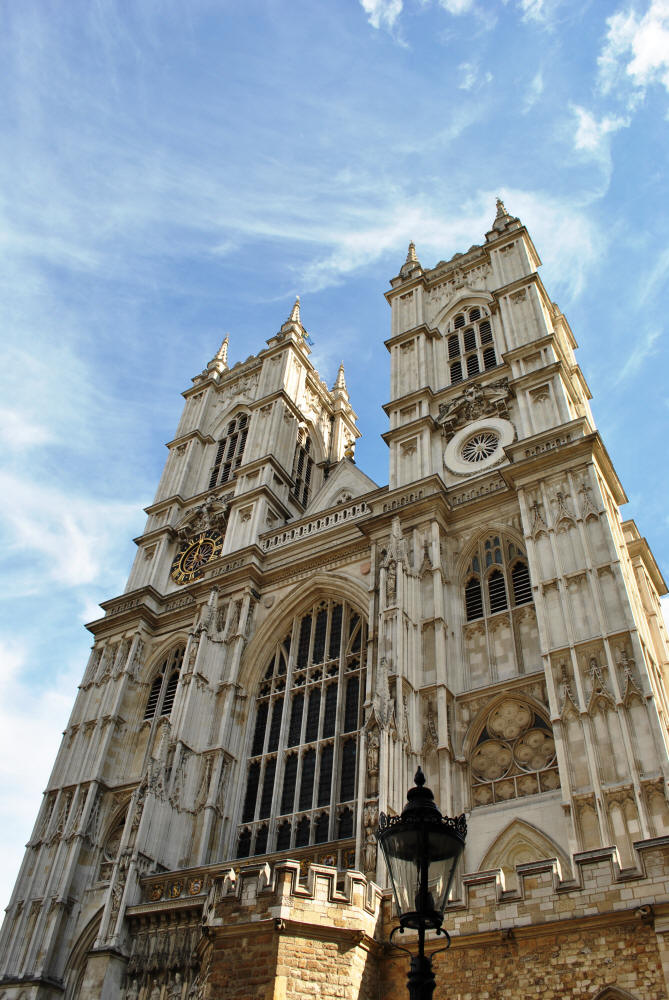 Westminster Abbey, London
Robert Graves[27] and Sacheverell Sitwell[28] (who also personally knew him) stated that Owen was homosexual, and homoeroticism is a central element in much of Owen's poetry.[29][30][31][32] Through Sassoon, Owen was introduced to a sophisticated homosexual literary circle which included Oscar Wilde's friend Robbie Ross, writer and poet Osbert Sitwell, and Scottish writer C. K. Scott Moncrieff, the translator of Marcel Proust. This contact broadened Owen's outlook, and increased his confidence in incorporating homoerotic elements into his work.[33][34] Historians have debated whether Owen had an affair with Scott Moncrieff in May 1918; he had dedicated various works to a "Mr W.O.",[35] but Owen never responded.[36]
Throughout Owen's lifetime and for decades after, homosexual activity between men was a punishable offence in British law, and the account of Owen's sexual development has been somewhat obscured because his brother Harold removed what he considered discreditable passages in Owen's letters and diaries after the death of their mother.[37] Andrew Motion wrote of Owen's relationship with Sassoon: "On the one hand, Sassoon's wealth, posh connections and aristocratic manner appealed to the snob in Owen: on the other, Sassoon's homosexuality admitted Owen to a style of living and thinking that he found naturally sympathetic." [38] Sassoon, by his own account, was not actively homosexual at this time.[39]
Sassoon and Owen kept in touch through correspondence, and after Sassoon was shot in the head in July 1918 and sent back to England to recover, they met in August and spent what Sassoon described as "the whole of a hot cloudless afternoon together."[40] They never saw each other again. About three weeks later, Owen wrote to bid Sassoon farewell, as he was on the way back to France, and they continued to communicate. After the Armistice, Sassoon waited in vain for word from Owen, only to be told of his death several months later. The loss grieved Sassoon greatly, and he was never "able to accept that disappearance philosophically."[41]
Owen was killed in action on 4 November 1918 during the crossing of the Sambre–Oise Canal, exactly one week (almost to the hour) before the signing of the Armistice which ended the war, and was promoted to the rank of Lieutenant the day after his death. His mother received the telegram informing her of his death on Armistice Day, as the church bells in Shrewsbury were ringing out in celebration.[8][17] Owen is buried at Ors Communal Cemetery, Ors, in northern France.[18] The inscription on his gravestone, chosen by his mother Susan, is based on a quote from his poetry: "SHALL LIFE RENEW THESE BODIES? OF A TRUTH ALL DEATH WILL HE ANNUL" W.O..[18][19]
---
My published books:


---
https://en.wikipedia.org/wiki/Wilfred_Owen
Rossini, Gill. Same Sex Love 1700-1957: A History and Research Guide . Pen and Sword. Edizione del Kindle.
Bourne, Stephen. Fighting Proud . Bloomsbury Publishing. Edizione del Kindle.
Homosexuals in History, A Study of Ambivalence in Society, Literature and the Arts, by A.L. Rowse, 1977
Dictionnaire historique des homosexuel.le.s célèbres – October 19, 2017 French Edition by Michel Larivière