Queer Places:
Eton College, Windsor SL4 6DW, UK
University of Oxford, Oxford, Oxfordshire OX1 3PA
Woodend, The Crescent, Scarborough YO11 2PW, UK
Weston Hall, 1810 Weston Bank, Stafford ST18 0BA, UK
Renishaw Hall & Gardens, Renishaw Park, Chesterfield S21 3WB, UK
St Mary & St Peter, Weedon Lois, Towcester NN12 8PP, UK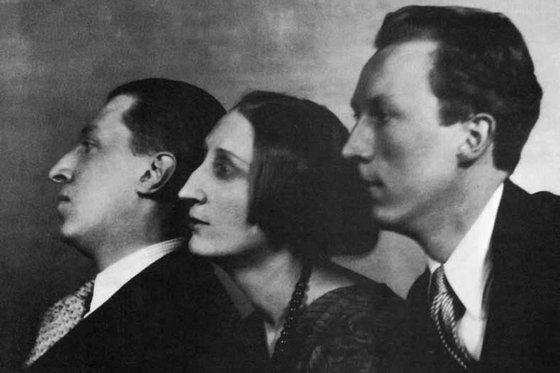 Sir Sacheverell Reresby Sitwell, 6th Baronet CH (15 November 1897 – 1 October 1988) was an English writer, best known as an art critic, music critic (his books on Mozart, Liszt, and Domenico Scarlatti are still consulted), and writer on architecture, particularly the baroque. Dame Edith Sitwell and Sir Osbert Sitwell were his older siblings.
He was the youngest child of Sir George Sitwell, 4th Baronet, of Renishaw Hall. His mother was the former Lady Ida Emily Augusta Denison, a daughter of the 1st Earl of Londesborough and a granddaughter of Henry Somerset, 7th Duke of Beaufort. She claimed a descent through female lines from the Plantagenets.
Born in Scarborough, North Yorkshire, he was brought up in Derbyshire and educated at Eton College and Balliol College, Oxford. In World War I he served from 1916 in the British Army, in the Grenadier Guards.
After the war he went to Balliol College in Oxford but did not complete a degree, and was heavily involved in Osbert and Edith's projects. On 12 October 1925 he married a Canadian daughter of a wealthy banker, Georgia Doble (born 1906). They had two sons: Reresby (1927–2009) and Francis (1935–2004). He was also a member of White's and St James's clubs.[1]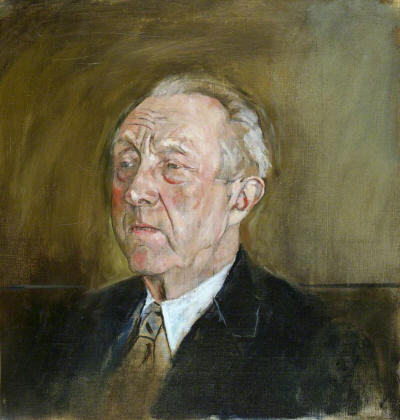 Sir Sacheverell Sitwell (1897–1988) Graham Vivian Sutherland (1903–1980) National Museum Wales, National Museum Cardiff
Georgia Doble had issues adapting to married existence and missed the social life in London. Despite affairs on both sides, they remained deeply attached to each other until the end and never officially separated. The personal correspondence of Doble, preserved at the Harry Ransom Center at the University of Texas, include letters with David Stuart Horner and Frank Magro, Osbert Sitwell's partners, and friends like Lawrence Audrain, John Lehmann, Loelia Lindsay, René Massigli, Evelyn Waugh, and Mae West.[2]
Constant Lambert set to music The Rio Grande, one of his poems, and it was performed and broadcast in 1928. Sitwell was an early member of the New Party, a group established in 1931 by Oswald Mosley and containing former members of the major British political parties.[3]
In his later life he withdrew from associating himself with the publicity attaching to the Sitwells collectively, instead preferring to travel and concentrate on writing. He became the 6th baronet, inheriting the title when Osbert died in 1969. He was made a Companion of Honour in 1984. His main residence was Weston Hall, Northamptonshire, the family home and he served as High Sheriff of Northamptonshire for 1948.[4]
He died aged 90 in October 1988 and is buried in the churchyard of Weedon Lois in Northamptonshire, near his sister Edith.[5]
As his poetry was so severely criticised, particularly by those who disliked the Sitwells in general, and although Canons of Giant Art was a work of considerable impact, he refused to publish any of his poems for many years. In 1967 Derek Parker published a selection of his poems in the summer edition of Poetry Review, including his elegy for his beloved sister Edith. Among his most remarkable and original works are a series of lengthy autobiographical and art-based "fantasias" such as "For Want of the Golden City", "The Hunters and the Hunted" and "Dance of the Quick and the Dead" (1936).
Sitwell was the author of the book Poltergeists (1940). It reviewed poltergeist cases over the centuries. He concluded that many cases could be explained by human trickery (conscious or unconscious) and hysteria.[6]
---
My published books:


---
https://en.wikipedia.org/wiki/Sacheverell_Sitwell