Partner Mary Rozet Smith
Queer Places:
John H. Addams Homestead, 425 N Mill St, Freeport, IL 61032, Stati Uniti
Rockford Female Seminary, 5050 E State St, Rockford, IL 61108, Stati Uniti
Hull House, 800 S Halsted St, Chicago, IL 60607, Stati Uniti
Bar Harbor, Maine, Stati Uniti
Cedarville Cemetery, Freeport, Illinois 61032, Stati Uniti
Jane Addams (September 8, 1860 – May 21, 1935), known as the "mother" of social work,[1][2] was a pioneer American settlement activist/reformer, social worker, public philosopher, sociologist,[3] public administrator,[4][5]protestor, author, and leader in women's suffrage and world peace.[6] She co-founded, with Ellen Gates Starr, an early settlement house in the United States, Chicago's Hull House that would later become known as one of the most famous settlement houses in America. In an era when presidents such as Theodore Roosevelt and Woodrow Wilson identified themselves as reformers and social activists, Addams was one of the most prominent[7] reformers of the Progressive Era. She helped America address and focus on issues that were of concern to mothers, such as the needs of children, local public health, and world peace. In her essay "Utilization of Women in City Government," Jane Addams noted the connection between the workings of government and the household, stating that many departments of government, such as sanitation and the schooling of children, could be traced back to traditional women's roles in the private sphere. Thus, these were matters of which women would have more knowledge than men, so women needed the vote to best voice their opinions.[8] She said that if women were to be responsible for cleaning up their communities and making them better places to live, they needed to be able to vote to do so effectively. Addams became a role model for middle-class women who volunteered to uplift their communities. She is increasingly being recognized as a member of the American pragmatist school of philosophy, and is known by many as the first woman "public philosopher in the history of the United States.[9] In 1889 she co-founded Hull House, and in 1920 she was a co-founder for the ACLU.[10] In 1931 she became the first American woman to be awarded the Nobel Peace Prize, and is recognized as the founder of the social work profession in the United States.[11]
Generally, Addams was close to a wide set of other women and was very good at eliciting their involvement from different classes in Hull House's programs. Nevertheless, throughout her life Addams did have significant romantic relationships with a few of these women, including Mary Rozet Smith and Ellen Starr. Her relationships offered her the time and energy to pursue her social work while being supported emotionally and romantically. From her exclusively romantic relationships with women, she would most likely be described as a lesbian in contemporary terms, similar to many leading figures in the Women's International League for Peace and Freedom of the time.[56]
Her first romantic partner was Ellen Starr, with whom she founded Hull House, and whom she met when both were students at Rockford Female Seminary. In 1889, both had visited Toynbee Hall together, and started their settlement house project, purchasing a house in Chicago.[57]

Hull House
Her second romantic partner was Mary Rozet Smith, who was financially wealthy and supported Addams's work at Hull House, and with whom she shared a house.[58] Lilian Faderman, the notable historian, writes that Jane was in love and she addressed Mary as "My Ever Dear", "Darling" and "Dearest One", and conclusively establishes that they shared the intimacy of a married couple. Their couplehood did not end until 1934, when Mary died of pneumonia, after forty years together.[59] It was said that, "Mary Smith became and always remained the highest and clearest note in the music that was Jane Addams' personal life".[60] Together they owned a summer house in Bar Harbor, Maine. When apart, they would write to each other at least once a day – sometimes twice. Addams would write to Smith, "I miss you dreadfully and am yours 'til death".[61] The letters also show that the women saw themselves as a married couple: "There is reason in the habit of married folks keeping together", Addams wrote to Smith.[62]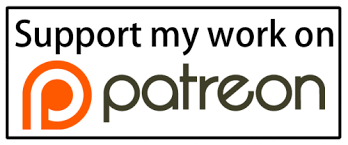 ---
https://en.wikipedia.org/queerplaces/images/Jane_Addams#References