Queer Places:
University of Cambridge, 4 Mill Ln, Cambridge CB2 1RZ
Vincent House in Pembridge Square, London
Winifred Cullis CBE[2] (2 June 1875 – 13 November 1956) was a physician and academic, and the first woman to hold a professorial chair at a medical school.[3]
Winifred Cullis was born was born in Stroud Road, South Hamlet, Gloucester, on 2nd June 1875, the fifth of six children of Frederick John Cullis, surveyor and civil engineer of the Gloucester Dock Company – from a longstanding Gloucestershire family, and Louisa Corbett, daughter of Mary and John Corbett, Clerk of Coombe Hill Wharf, Gloucestershire (the canal closed in 1876, one of those with a relatively short life). The family moved to Birmingham in 1880. She was initially educated at a middle school, the Summer Hill School, and at 16 transferred to the associated King Edward VI High School for Girls, Birmingham and took extra science classes at Mason College.[4] She entered Newnham College, Cambridge in 1896, financed by a Sidgwick scholarship, and achieved a second in both parts of the natural sciences tripos (1899 and 1900). While an undergraduate student she was supervised in the Physiological Laboratory by John Newport Langley.[5] She was not awarded a degree since Cambridge did not award degrees to women at this time. (However, Cambridge University awarded her an MA in 1927). She was awarded DSc by London University in 1908 for Experiments upon the isolated mammalian heart, especially with regard to the action of defibrinated blood upon it.[2][5] Later followed by the award of the LLD honoris causa from Vassar College, New York, (1919), Goucher College, Maryland, (1931), and Birmingham University (1955). Winifred's academic streak extended to her brother Cuthbert, mathematical professor at the University of Calcutta (and when Winifred learnt to read so fast he lost half his fee for teaching her) and to her brother Gilbert, Geological Professor at Imperial College.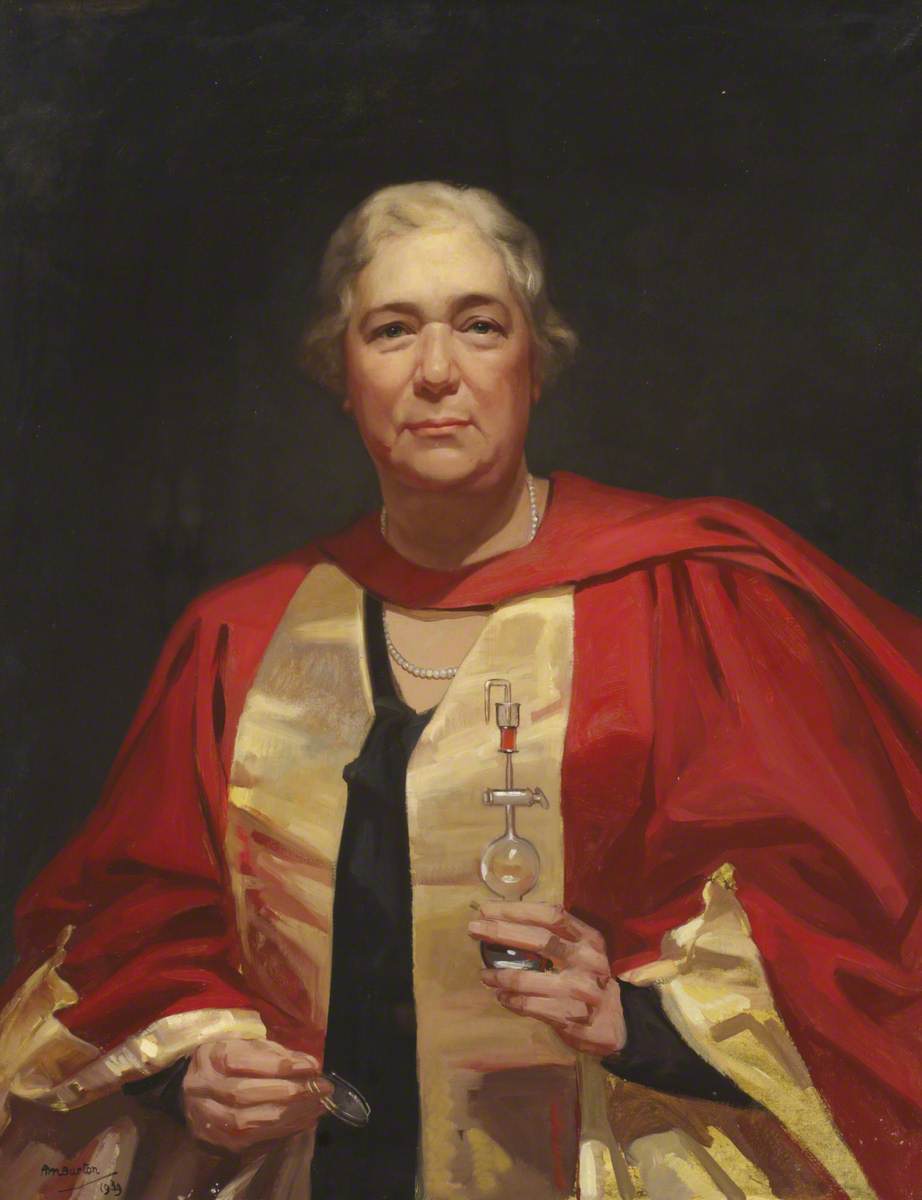 Professor Winifred Cullis (1875–1956) Alice Mary Burton (1893–1968) Goodenough College
Winifred Cullis was Secretary of the Women's Trade Union League and in 1919 was one of two women appointed to the Industrial Fatigue Research Board of the Medical Research Council.[5] Lest we forget, she was a director of Time and Tide. In 1927 Cullis co-signed a letter to The Times regarding votes for women at 21, as President of the British Federation of University Women.
She was described as having a generous spirit and had a gift for making persuasive and engaging speeches. Her values were as a feminist and intellectual with great personal integrity and loyalty. At school she had been good at acting, singing and tennis as well as academic study. In later life she enjoyed the arts and cross-stitch.[2][4] She died on 13 November 1956 at her home, Vincent House in Pembridge Square, London.[2]
---
My published books:

---