Wife Mary Martin
Queer Places:
City Greenwood Cemetery Weatherford, Parker County, Texas, USA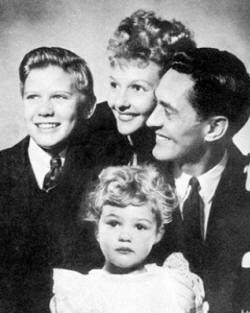 Richard Halliday (April 3, 1905 - March 3, 1973) was a theatrical producer and the professional manager of his actress wife, Mary Martin. They were inseparable since their marriage in 1940, although earlier he had been the only studio executive at Paramount Pictures Corporation here who voted "no" after seeing her screen tests. Cultural scholar Lillian Faderman has written that Martin and actress Janet Gaynor often traveled together along with Martin's husband Richard Halliday and with Gaynor's husband, Adrian. Apaprently Adrian and Halliday were closeted homosexuals.
Halliday's, television production of "Peter Pan," starring Martin, was presented for the sixth time Friday night by the National Broadcasting Company. He was a co‐producer of the Broadway production in 1954.
He also co‐produced Martin's Broadway shows "The Sound of Music" in 1959 and "Jennie" in 1963, and produced the play "Daughter of Silence" in 1961.
For television he produced "Annie Get Your Gun" in 1957, "Music with Mary Martin" and "Magic with Mary Martin" in 1959 and "Mary Martin at Easter" in 1966.
Halliday was born in Denver on April 3, 1905, and at the age of 5 briefly appeared with Nora Bayes: he came out on the stage when she introduced him to the audience as her future husband.
He attended Washington and Lee University, where he produced college shows, and then went to New York as a reporter for The United Press.
He was a second drama critic for The New York World‐Telegram and a film critic for The Daily News in 1927 and 1928. He next was a film critic and essayist for Liberty magazine. He was the author of a novel, "Fanfare," published in 1926.
He arrived in Hollywood on the same day as the newest screen star, who sang her way into the movies with a scorching rendition of "My Heart Belongs to Daddy," with which she stole the show "Leave It to Me," the 1938 musical that starred Sophie Tucker and Victor Moore.
Halliday and Martin met at a party in Hollywood for Jean Arthur and were married 14 months later.
Halliday became a story editor for Paramount Pictures in 1932 and later worked in London and Hollywood, where he rose to chief story editor. He left Paramount in 1941.
In 1947 he produced the cross‐country tour of "Annie Get Your Gun," starring Martin, and in 1950 the West Coast production of "South Pacific," in which she played Nellie Forbush.
In 1968, the Court of Appeals ruled that Richard Rodgers and the estate of Oscar Hammerstein 2d would have to pay Leland Hayward and Halliday $1,119,145 as a share of the royalties from the sale of the RCA Victor Album from the film of "The Sound of Music."
Hayward and Halliday were co‐producers of the musical with Mr. Rodgers and Mr. Hammerstein.
Theater people not only learn to live with emotional stress, many of them depend on it for the extra drive and. stamina they need, Halliday once said, according to an article in the Reader's Digest.
Numbering himself among "those who operate better under stress," he said, "Some in the profession create their own stress and accomplish excellent results."
He died on March 3, 1973, in a hospital in Brasilia, Brazil, after surgery. He was 67 years old and lived at their nearby ranch in Anapolis.
---
My published books:


---