Wife Phyllis Irwin
Queer Places:
University of California, Los Angeles, Los Angeles, California 90095, Stati Uniti
University of California, Berkeley, California, Stati Uniti
Lillian Faderman (born July 18, 1940) is an American historian whose books on lesbian history and LGBT history have earned critical praise and awards. The New York Times named three of her books on its "Notable Books of the Year" list. In addition, The Guardian named her book, Odd Girls and Twilight Lovers, one of the Top 10 Books of Radical History. [2]
Faderman was raised by her mother, Mary, and her aunt, Rae. In 1914, her mother emigrated from a shtetl in Latvia to New York, planning eventually to send for the rest of the family. Her aunt Rae came in 1923, but the rest of the family was killed during Hitler's extermination of European Jews, and Mary blamed herself for not being able to rescue them. Her guilt contributed to a serious mental illness that would profoundly affect her daughter.[3]
Mary and Ray, Faderman's mother and aunt, worked in the garment industry for very little money. Lillian was her mother's third pregnancy; her mother (unmarried) aborted the first two pregnancies at Lillian's biological father's request, but insisted on bearing and raising the third. Mary married when Lillian was a teenager and died in 1979, continuing to have a profound influence on her daughter's life.
The family moved to Los Angeles where, with her mother's encouragement, Lillian took acting classes. She began modeling as a teenager, discovered the gay bar scene, and eventually met her first girlfriend. Before she graduated from high school, she married a gay man much older than herself-- a marriage that lasted less than a year.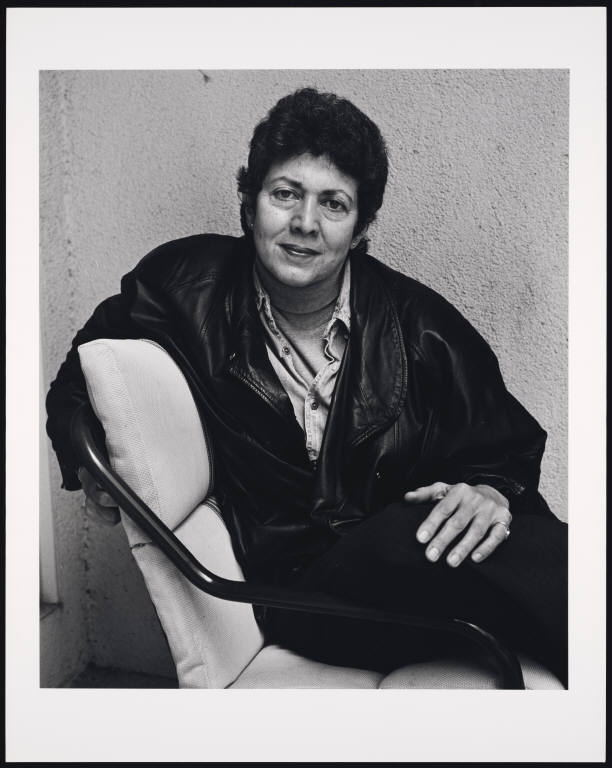 Featured in Particular Voices: Portraits of Gay and Lesbian Writers by Robert Giard [Rights Notice: Copyright Jonathan G. Silin (jsilin@optonline.net)]

University of California, Berkeley, CA
Faderman studied first at the University of California, Berkeley and later at UCLA. She was a professor of English at California State University, Fresno and a visiting professor at UCLA. She retired in 2007.
She lives with her partner of forty years (as of 2012), Phyllis Irwin. She has one son, Avrom, who earned a PhD from Stanford University.[4]
---
My published books:

---
https://en.wikipedia.org/wiki/Lillian_Faderman