Queer Places:
365 Cam Norte, Palm Springs, CA 92262
414 W Lee Ave, Weatherford, TX 76086
314 W Oak St, Weatherford, TX 76086
Greenwood Cemetery, Weatherford, TX 76086
Mary Virginia Martin (December 1, 1913 – November 3, 1990) was an American actress, singer, and Broadway star. A muse of Rodgers and Hammerstein, she originated many leading roles over her career including Nellie Forbush in South Pacific and Maria von Trapp in The Sound of Music. She was named a Kennedy Center Honoree in 1989. She was the mother of actor Larry Hagman.
After Martin's divorce from Benjamin Hagman, she married Richard Halliday, who was eight years her senior. Early in their marriage, he worked as a drama critic for the New York World-Telegram and a movie critic for the New York Daily News. Eventually, Halliday became producer or co-producer of at least two of his wife's projects. In the early 1970s, the couple lived, according to his 1973 obituary in the Connecticut Sunday Herald, "on a vast ranch they own near Anápolis" in the state of Goiás, Brazil. The ranch was called "Nossa Fazenda Halliday" (our Halliday Farm).
Martin was called "Dona Maria" by neighbors in the vicinity of the Brazilian ranch. She and Halliday had a great love for that land.[16], A project of restoration by local Intuitute Jan Magalinski is transforming the farm into the Cinema Museum of Goias. People whose memories would be preserved by the museum include actress Janet Gaynor and her husband, Adrian and actors Cary Grant and Claudette Colbert. They were interested in the landscape of Anapolis.
Cultural scholar Lillian Faderman has written that Martin and actress Janet Gaynor often traveled together along with Martin's husband Halliday and with Gaynor's husband.[17]
While living in San Francisco in 1982, Martin was seriously injured in a traffic accident that left her with two fractured ribs, a fractured pelvis, and a punctured lung. Also in the accident were Janet Gaynor, who died two years later from complications from her injuries; Gaynor's husband Paul Gregory, who survived; and Martin's press agent Ben Washer, who died in the accident.[18][19]
Martin died four weeks before her 77th birthday of cancer at her home in Rancho Mirage, California, on November 3, 1990.[20][21] She is buried in City Greenwood Cemetery in Weatherford, Texas.[22]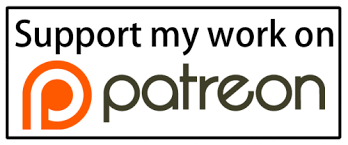 ---
https://en.wikipedia.org/queerplaces/images/Mary_Martin