Husband Jesse Lydell Peck, Adrian, Paul Gregory
Queer Places:
504 N Palm Dr, Beverly Hills, CA 90210
Villa Vallombrosa, 2074 Watsonia Terrace, Los Angeles, CA 90068
The Oakridge Estate, 18650 Devonshire St, Northridge, CA 91324
Hollywood Forever Cemetery, 6000 Santa Monica Blvd, Los Angeles, CA 90038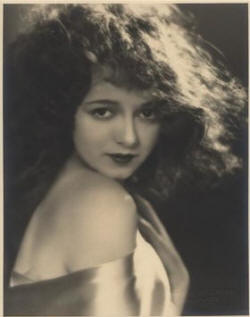 Janet Gaynor (born Laura Augusta Gainor; October 6, 1906 – September 14, 1984) was the first woman Academy Award, Best Actress (USA) in 1929.
She was an American film, stage and television actress and painter. She has been romantically linked to Natacha Rambova, Mary Martin, Margaret Lindsay.
Gaynor began her career as an extra in shorts and silent films. After signing with Fox Film Corporation (later 20th Century-Fox) in 1926, she rose to fame and became one of the biggest box office draws of the era. In 1929, she was the first winner of the Academy Award for Best Actress for her performances in three films: 7th Heaven (1927), Sunrise: A Song of Two Humans (1927), and Street Angel (1928). This was the only occasion on which an actress has won one Oscar for multiple film roles. Gaynor's career success continued into the sound film era, and she achieved a notable success in the original version of A Star Is Born (1937), for which she received a second Best Actress Academy Award nomination.
Gaynor was romantically involved with her friend and frequent co-star, Charles Farrell, during the time of their work together in silent film, until she married her first husband. Choosing to keep their relationship out of the public eye, Gaynor and Farrell were often assisted by mutual friend Douglas Fairbanks Jr. in maintaining the ruse. Looking back, Fairbanks would later recall, "We three were so chummy that I became their 'beard,' the cover-up for their secret romance. I would drive them out to a little rundown, wooden house well south of Los Angeles, near the sea. I'd leave them there and go sailing or swimming until [it was] time to collect them and then we'd all have a bit of dinner."[24]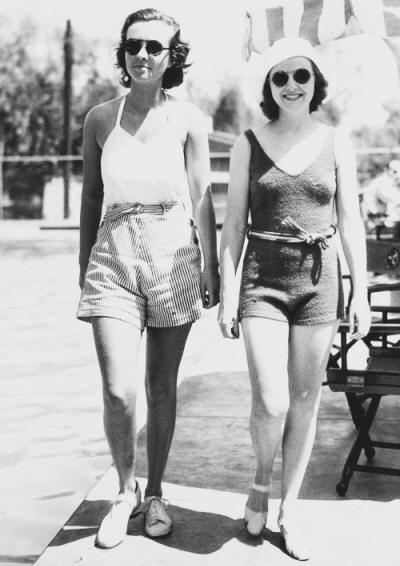 Margaret Lindsay, pictured on the left, "remained stoically true to herself throughout her whole career in movies, never marrying to appease the studio or the public, and maintaining a lively and popular hangout for the closeted lesbians of Hollywood in her and her partner Mary McCarty's bungalow. Rumoured to have been a long-time lover of Janet Gaynor, pictured on the right. The two appeared together in the film Paddy the Next Best Thing (1933)."
According to Gaynor's biographer Sarah Baker, Farrell proposed marriage during the filming of Lucky Star (1929 film), but the two never followed through with it. In her later years, Gaynor would hold their different personalities accountable for their eventual separation.
Gaynor was married three times and had one child. All her husband were apparently homosexual, and she herself was romantically linked to at least two actresses, Mary Martin and Margaret Lindsay. Reporter Ben Maddox, himself gay, wrote, "Janet doesn't have to pretend and play the Hollywood game. Naturally this annoys those who envy her for clicking without sacrificing her ideals."
Her first marriage was to lawyer Jesse Lydell Peck, whom she married on September 11, 1929. Gaynor's attorney announced the couple's separation in late December 1932.[25] She was granted a divorce on April 7, 1933.[26]
On August 14, 1939, she married MGM costume designer Adrian in Yuma, Arizona.[27] This relationship has been called a lavender marriage, since Adrian was openly gay within the film community while Gaynor was rumored to be gay or bisexual.[28][29][30][31] The couple had one son, Robin Gaynor Adrian, born in 1940.[18] Those rumors were never hinted at in newspapers or magazines.
Gaynor and her husband traveled frequently with her close friend Mary Martin and her husband, Richard Halliday.[34][35][36] Actor Bob Cummings allegedly once quipped: "Janet Gaynor's husband was Adrian, but her wife was Mary Martin".[37] A Brazilian press report noted that Gaynor and Martin briefly lived with their respective husbands in Anapolis, state of Goiás at a ranch (fazenda in Portuguese) in the 1950s and 1960s – both houses are still there nowadays. There is a project by the Jan Magalinski Institute to restore their houses to create a Cinema Museum of Goiás[38].
She briefly returned to acting in films and television in the 1950s and later became an accomplished oil painter.
Gaynor and Adrian remained married until Adrian's death from a stroke on September 13, 1959.[32]
On December 24, 1964, Gaynor married her longtime friend, stage producer Paul Gregory, to whom she remained married until her death.[7] The two maintained a home in Desert Hot Springs, California and also owned 3,000 acres of land near Brasília.[7][33]
In 1980, Gaynor made her Broadway debut in the stage adaptation of the 1971 film Harold and Maude and appeared in the touring theatrical production of On Golden Pond in February 1982. In September 1982, she sustained multiple injuries when the taxicab in which she and others were passengers was struck by a drunken driver. These injuries eventually caused her death in September 1984.
On the evening of September 5, 1982, Gaynor, her husband Paul Gregory, actress Mary Martin, and Martin's manager Ben Washer were involved in a serious car accident in San Francisco. A van ran a red light at the corner of California and Franklin Streets and crashed into the Luxor taxicab in which the group was riding, knocking it into a tree.[39] Ben Washer was killed, Mary Martin sustained two broken ribs and a broken pelvis, and Gaynor's husband suffered two broken legs.[40] Gaynor sustained several serious injuries, including 11 broken ribs, a fractured collarbone, pelvic fractures, a punctured lung, and injuries to her bladder and kidney.[41] The driver of the van, Robert Cato, was arrested on two counts of felony drunk driving, reckless driving, speeding, running a red light, and vehicular homicide.[39][40] Cato pleaded not guilty and was later released on $10,000 bail.[40] On March 15, 1983, he was found guilty of drunk driving and vehicular homicide and was sentenced to three years in prison.[42]
As a result of her injuries, Gaynor was hospitalized for four months and underwent two surgeries to repair a perforated bladder and internal bleeding.[40][43] She recovered sufficiently to return to her home in Desert Hot Springs, but continued to experience health issues due to the injuries and required frequent hospitalizations. Shortly before her death, she was hospitalized for pneumonia and other ailments. On September 14, 1984, Gaynor died at Desert Hospital in Palm Springs at the age of 77. Her doctor, Bart Apfelbaum, attributed her death to the 1982 car accident and stated that Gaynor "...never recovered" from her injuries.[44]
Gaynor is buried at Hollywood Forever Cemetery next to her second husband Adrian. Her headstone reads "Janet Gaynor Gregory", her legal name after her marriage to her third husband, producer and director Paul Gregory.[45]
---
My published books:


---
https://en.wikipedia.org/wiki/Janet_Gaynor
Behind the Screen: How Gays and Lesbians Shaped Hollywood, 1910-1969, William J. Mann, 2001