Queer Places:
Driftwood, 2313 Bay View Ave, Carmel-By-The-Sea, CA 93923, Stati Uniti
Jean Arthur (born Gladys Georgianna Greene; October 17, 1900 – June 19, 1991)[1] was an American actress and a film star of the 1930s and 1940s.
Arthur had feature roles in three Frank Capra films: Mr. Deeds Goes to Town (1936), You Can't Take It with You (1938), and Mr. Smith Goes to Washington (1939), films that championed the "everyday heroine". Arthur was nominated for an Academy Award for Best Actress in 1944 for her performance in The More the Merrier (1943).[2] James Harvey wrote in his history of the romantic comedy: "No one was more closely identified with the screwball comedy than Jean Arthur. So much was she part of it, so much was her star personality defined by it, that the screwball style itself seems almost unimaginable without her."[3] She has been called "the quintessential comedic leading lady".[4]
Her last film performance was the memorable, and distinctly non-comedic, homesteader's wife in George Stevens' Shane in 1953. To the public, Arthur was known as a reclusive woman. News magazine Life observed in a 1940 article: "Next to Garbo, Jean Arthur is Hollywood's reigning mystery woman."[5] As well as recoiling from interviews, she avoided photographers and refused to become a part of any kind of publicity.[6]
Arthur's first marriage, to photographer Julian Anker in 1928, was annulled after one day.[51] She married producer Frank Ross, Jr., in 1932. They divorced in 1949.[52] She had no children by either union.
Arthur died from heart failure June 19, 1991,[53] at the age of 90.[52] No funeral service was held.[53] She was cremated, and her remains were scattered off the coast of Point Lobos, California.[54]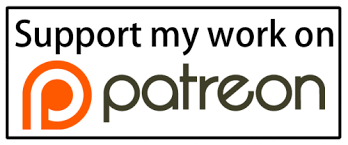 ---
https://en.wikipedia.org/queerplaces/images/Jean_Arthur