Partner David Whitney
Queer Places:
101 California St, San Francisco, CA 94111
190 S LaSalle St, Chicago, IL 60603
191 Peachtree Tower, 191 Peachtree St NE, Atlanta, GA 30303
550 Madison Ave, New York, NY 10022
580 California St, San Francisco, CA 94104
Academic Mall and Chapel of St. Basil, University of St. Thomas, 1018 W Alabama St, Houston, TX 77006
Albert and Vera List Art Building, Brown University, 64 College St, Providence, RI 02912
Amon Carter Museum of American Art, 3501 Camp Bowie Blvd, Fort Worth, TX 76107
Art Museum of South Texas, 1902 N Shoreline Blvd, Corpus Christi, TX 78401
Banaven Center, Calle Ernesto Blohm, Caracas 1064, Miranda, Venezuela
Bank of America Center, 700 Louisiana St, Houston, TX 77002
Beck House, 10210 Strait Ln, Dallas, TX 75229
Blanchette Hooker Rockefeller House, 242 East 52nd Street, 10022, NYC, NY, USA
Booth House, Hickory Ln and Dogwood Rd, Bedford, NY 10506
Children's Museum, Y S/n, Av 5 de Febrero, Las Conchas, 44460 Guadalajara, Jal., Mexico
Chrysler Center, 405 Lexington Ave, New York, NY 10174
Cleveland Play House, 1901 E 13th St, Cleveland, OH 44114
Comerica Bank Tower, 1717 Main St, Dallas, TX 75201
Congregation Kneses Tifereth Israel Synagogue, 575 King St, Port Chester, NY 10573
Conrad Centennial Hotel, 2 Temasek Blvd, Singapore 038982
Crescent, 200 Crescent Ct, Dallas, TX 75201
Crystal Cathedral, 13280 Chapman Ave, Garden Grove, CA 92840
DDC Domus Design Collection, 134 Madison Ave, New York, NY 10016
Department of Mathematics and Science and Engineering Library at The Ohio State University, Columbus, Ohio
Dorothy and Dexter Baker Center for the Arts, Muhlenberg College, 2400 W Chew St, Allentown, PA 18104
Elmer Holmes Bobst Library, 70 Washington Square S, New York, NY 10012
First Union Plaza, 998 S Federal Hwy, Boca Raton, FL 33432
Fort Worth Water Gardens, 1502 Commerce St, Fort Worth, TX 76102
Gate of Europe, Plaza Castilla, s/n, 28020 Madrid, Spain
Gerald D. Hines College of Architecture, University of Houston, 4800 Calhoun Rd, Houston, TX 77204
Glass House, 199 Elm St, New Canaan, CT 06840, Stati Uniti
Hackley School, 293 Benedict Ave, Tarrytown, NY 10591, Stati Uniti
Harvard University, Cambridge, MA 02138, Stati Uniti
Hodgson House, 881 Ponus Ridge Rd, New Canaan, CT 06840
IDS Center, 80 S 8th St, Minneapolis, MN 55402
Interfaith Peace Chapel, Cathedral of Hope, 5910 Cedar Springs Rd, Dallas, TX 75235
John de Menil House, 3363 San Felipe St, Houston, TX 77019
John F. Kennedy Memorial Plaza, 646 Main St, Dallas, TX 75202
Johnson Building, Boston Public Library, 700 Boylston St, Boston, MA 02116
Johnson House, 9 Ash St, Cambridge, MA 02138
Kreeger Museum, 2401 Foxhall Rd NW, Washington, DC 20007
Kunsthalle Bielefeld Art Museum, Artur-Ladebeck-Straße 5, 33602 Bielefeld, Germany
Lipstick Building, 885 3rd Ave, New York, NY 10022
Miami-Dade Cultural Center, 50 NW 2nd Ave, Miami, FL 33128, Stati Uniti
Millenia Walk, 9 Raffles Boulevard, Singapore 039596
Museum of Art, Munson-Williams-Proctor Arts Institute, 310 Genesee St, Utica, NY 13502
Museum of Modern Art, 11 W 53rd St, New York, NY 10019
National Centre for the Perfoming Arts, Nariman Point, Nariman Point, Mumbai, Maharashtra 400021, India
Neiman Marcus Department Store, 150 Stockton St, San Francisco, CA 94108
Neuberger Museum of Art, 735 Anderson Hill Rd, Purchase, NY 10577
New York State Theater, 20 Lincoln Center Plaza, New York, NY 10023
One Detroit Center, 500 Woodward Ave, Detroit, MI 48226
Paley Center For Media, 25 W 52nd St, New York, NY 10019
Pennzoil Place, 711 Louisiana St, Houston, TX 77002
Philip-Johnson-Haus, Friedrichstraße 200, 10117 Berlin, Germany
PPG Place, Third Avenue, Pittsburgh, PA 15222
Reactor building, Soreq Nuclear Research Center, Palmachim and Yavne, Israel
Roofless Church, 420 North St, New Harmony, IN 47631
Seagram Building, 375 Park Ave, New York, NY 10152
Sheldon Museum of Art, University of Nebraska, 12th and R Streets, Lincoln, NE 68508
St Anselm's Abbey, 4501 South Dakota Ave NE, Washington, DC 20017
Thanks-Giving Square, 1627 Pacific Ave, Dallas, TX 75201
Turning Point, Case Western Reserve University, Cleveland, Ohio
Tycon Center, 8000 Towers Crescent Dr, Vienna, VA 22182
Urban Glass House, 330 Spring St, New York, NY 10013
Ware Center, Millersville University, 42 N Prince St, Lancaster, PA 17603
Wells Fargo Center, 1700 Lincoln St, Denver, CO 80203
Wiley House, Sleepy Hollow Rd, New Canaan, CT 06840
Williams Tower, 2800 Post Oak Blvd, Houston, TX 77056
WRVA Building, 200 N 22nd St, Richmond, VA 23223
Philip Cortelyou Johnson (July 8, 1906 – January 25, 2005) was an American architect. He is best known for his works of Modern architecture, including the Glass House in New Canaan, Connecticut, and his works of postmodern architecture, particularly 550 Madison Avenue which was designed for AT&T, and 190 South La Salle Street in Chicago. In 1978, he was awarded an American Institute of Architects Gold Medal and in 1979 the first Pritzker Architecture Prize.[1]
In 1934, Philip Johnson met Jimmie Daniels, cabaret singer. Daniels was Johnson's first serious relationship. The relationship lasted only one year, and Johnson would recall later that "a terrible man stole him away—who had better sex with him, I gather. But I was naughty. I went to Europe and I would never think of taking Jimmie along."[19]
Johnson, at the age of ninety-eight, died in his sleep while at his Glass House retreat on January 25, 2005. He was survived by his partner of 45 years, David Whitney,[20][21][22][23] who died later that year at age 66.[24]
Johnson was gay, and has been called "the best-known openly gay architect in America."[25] He came out publicly in 1993.[25]
In his will Johnson left his residential compound to the National Trust for Historic Preservation. It is now open to the public.

Lipstick Building, NYC

Blanchette Hooker Rockefeller Guest House, NYC

Center for the Fine Arts, Miami

Elmer Holmes Bobst Library, 70 Washington Square S, New York, NY 10012

Museum of Modern Art, 11 W 53rd St, New York, NY 10019

Tycon Center, Vienna, VA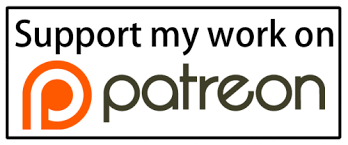 ---
https://en.wikipedia.org/queerplaces/images/Philip_Johnson