Partner Edna Thomas
Queer Places:
19 King's Rd, London SW3 4SG, UK
Clouds House, East Knoyle, Salisbury, Wiltshire, Salisbury SP3 6BE, Regno Unito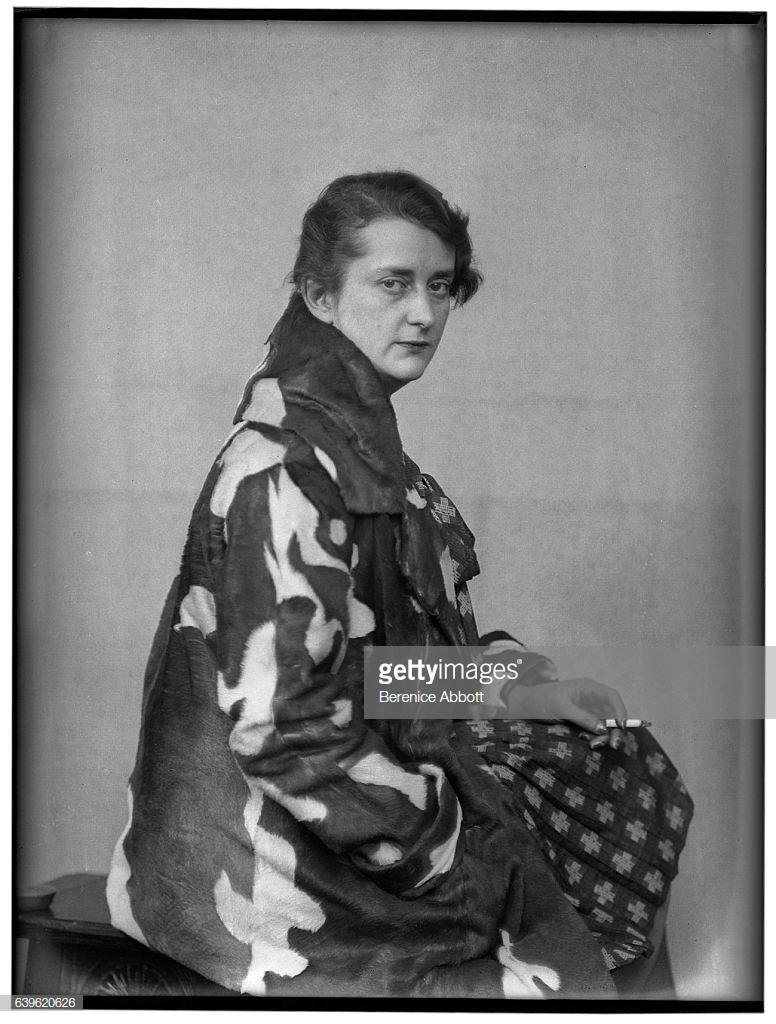 Olivia Madeline Grace Mary Wyndham[1] (30 November 1897 – 1967[2]) was a British society photographer and a member of the 1920s socialite group known as the bright young things.
The daughter of Colonel Guy Percy Wyndham, C.B., M.V.O. (a member of the Souls, the group congregated at his parents' house, Clouds, in Wiltshire[3]) and his wife Edwina Virginia Joanna, daughter of Rev. Frederick Fitzpatrick,[4] Olivia Wyndham was the great-great granddaughter of the 3rd Earl of Egremont[5] and great-granddaughter of the 1st Baron Leconfield, sister of millionaire (Guy) Richard "Dick" (Charles) Wyndham, and a distant relative of Oscar Wilde.[6] Having founded a studio with him ("M Studio" in Fitzroy Square) Wyndham held an exhibition with the American Curtis Moffat in June 1927.[7] Regular subjects for Moffat and Wyndham were the Sitwells, Tallulah Bankhead and Cecil Beaton.[3]
During the 1930s Barbara Key-Seymer became an important and skilled modernist photographer, influenced by German expressionism. In the late 1920s she'd begun working as an assistant for the aristocratic photographer Olivia Wyndham. Soon afterwards they started seeing one another and Barbara moved into Olivia's Chelsea home at 19 King's Road. Here they socialized with upper-class lesbians such as the American heiress Ruth Baldwin and Dolly Wilde, Oscar Wilde's niecce, along with others including Edward Burra, who visited Key-Seymer and Wyndham often. The couple lived close by Ruth Baldwin and her female partner Joe Carstairs, a wealthy motorboat racer.
By the late 1920s Barbara Key-Seymer had become friends with the bisexual Grenadian cabaret entertainer Leslie Hutchinson. From the early 1930s Barbara became good friends with the African American gay entertainer and nightclub host Jimmie Daniels and his boyfriend Kenneth Macpherson, a Scottish modernist filmmaker and critic who earlier in 1930 had directed Borderline, a feature film starring Paul Robeson and Eslanda Robeson. Later in the 1930s Jimmie Daniels and Kenneth Macpherson moved to New York, where they socialized with individuals including Barbara's (by then) ex-girlfriend Olivia Wyndham and Olivia's girlfriend, African American Harlem Renaissance performer Edna Thomas.
In June 1930 author Evelyn Waugh recorded attending a Thames steam-boat party hosted by Olivia Wyndham and Ruth Baldwin, which he noted in his diary, was attended by "masses of little lesbian tarts and joyboys."
Having married the American Howland Spencer in 1930 (they divorced in 1931),[9] Wyndham lived in a ménage à trois with Edna Lewis Thomas, a successful African-American actress, and her husband, Lloyd Thomas.[6] In the 1930s, Wyndham was painted by the artist Joseph Delaney.[10]
Her niece was the writer Joan Wyndham, and her half-brother was the journalist, editor and writer Francis Wyndham, literary executor to Jean Rhys.
---
My published books:


---
https://en.wikipedia.org/wiki/Olivia_Wyndham