Partner Eva Le Gallienne, Pamela Frankau
Queer Places:
31 Bedford St, London WC2E 9ED, UK
Margaret Webster (March 15, 1905 – November 13, 1972) was an American-British theater actress, producer and director. Critic George Jean Nathan described her as "the best director of the plays of Shakespeare that we have".[1]
Margaret Webster was born in New York City, the daughter of two famous actors, Ben Webster and Dame May Whitty. She spent the early part of her career in England, where she became well known in the theatre. She worked for several established theatrical companies, including from 1929–1930 at the Old Vic.[2]
She returned to the US in 1937 and began an impressive run directing the Shakespeare play, Richard II with Maurice Evans in the title role. They formed a partnership that lasted until 1942, with Webster directing Evans in Broadway productions of Hamlet, Twelfth Night and Henry IV, Part I. In 1941-42, she directed Evans and Judith Anderson in a Broadway production of Macbeth.[3] It was while she was directing Hamlet in 1938 that she began her long romantic relationship with actress Eva Le Gallienne.
When Evans joined the army, Webster continued to have success directing classical plays on Broadway, notably The Cherry Orchard (1944) starring Le Gallienne, and her greatest triumph, Othello (1943), starring Paul Robeson in the title role and Jose Ferrer as Iago, which ran for 296 performances, by far the longest run of a Shakespearean production on Broadway, a record that has not been remotely approached since. Webster played Emilia in the production's initial year (she was replaced by Edith King in 1944).[4]
In 1945, she staged the longest-running performance of Shakespeare's The Tempest ever to play Broadway, with Arnold Moss as Prospero, Canada Lee as Caliban, and ballerina Vera Zorina as Ariel. This production was only the second US staging of a Shakespeare play to feature an African-American actor in a prominent role among an otherwise all-white cast. The production played for 100 performances, then took a short break and returned to Broadway for 24 more performances.[5]
In 1946, Webster and Le Gallienne co-founded the American Repertory Theater with producer Cheryl Crawford, with Webster's staging of Shakespeare's Henry VIII as its premiere production, starring Le Gallienne as Katherine, Walter Hampden as Cardinal Wolsey and Victor Jory in the title role. The theater operated until 1948,[6][7] staging such plays as John Gabriel Borkman, Ghosts, and a legendary production of Alice in Wonderland in which Webster played the Cheshire Cat and the Red Queen.[5]
In 1948, her personal affair with Le Gallienne ended and she went on tour with her company, the Margaret Webster Shakespeare Company. The tour lasted until 1951, but Webster left in 1950 to become the first woman to direct at the New York Metropolitan Opera. In 1964 she directed Leo Genn in 12 Angry Men in London. She also directed Macbeth at the New York City Opera.[5]
Her remaining years were spent in various aspects of the theatre and opera, until her death from cancer in 1972, aged 67 at St Christopher's Hospice, 51 Lawrie Park Road, Sydenham, England.[2]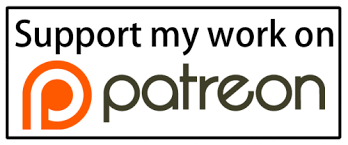 ---
"Margaret Webster Dies at 67; Stage Director and Ex‐Actress". The New York Times. November 14, 1972. Retrieved

2018-02-18

.
"Margaret Webster Profile". collectorspost.com. Retrieved

28 June

2015.

Rochester Democrat and Chronicle, March 1, 1942, pg. 9D

Potter, Lois (2002). Othello. Manchester: Manchester University Press. p. 127. ISBN 071902725X.
"Archived copy". Archived from the original on 2013-09-20. Retrieved

2008-07-05

.