Husband Alfred Lunt
Queer Places:
130 W 70th St, New York, NY 10023, Stati Uniti
Lunt-Fontanne Theatre, 205 W 46th St, New York, NY 10036, Stati Uniti
Ten Chimneys, S43 W31575 Depot Rd, Waukesha, WI 53189, Stati Uniti
Forest Home Cemetery, 2405 W Forest Home Ave, Milwaukee, WI 53215, Stati Uniti
Lynn Fontanne (6 December 1887 – 30 July 1983) was a British-born American-based actress for over 40 years. She teamed with her husband, Alfred Lunt. Lunt and Fontanne were given special Tony Awards in 1970. They both won Emmy Awards in 1965, and Broadway's Lunt-Fontanne Theatre was named for them. Fontanne is regarded as one of the American theater's great leading ladies of the 20th century.[2]
Born Lillie Louise Fontanne in Woodford, London, of French and Irish descent, her parents were Jules Fontanne and Frances Ellen Thornley. She had two sisters, one of whom later lived in England; the other lived in New Zealand.[3]
Fontanne married Alfred Lunt in 1922. The union was childless.[16] The couple lived for many years at "Ten Chimneys" in Genesee Depot, Wisconsin. They were married for 55 years and were inseparable both on and off the stage.
Fontanne went to great lengths to avoid divulging her true age. Her husband reportedly died believing she was five years younger than he (as she had told him).[17] She was, in fact, five years older, but continued to deny, long after Lunt's death, that she was born in 1887.[17]
Lynn Fontanne died in 1983, aged 95, from pneumonia, at "Ten Chimneys" in Genesee Depot and was interred next to her husband at Forest Home Cemetery in Milwaukee, Wisconsin.[7]

Lunt-Fontanne Theatre, 205 W 46th St, New York, NY 10036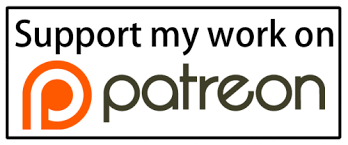 ---
https://en.wikipedia.org/queerplaces/images/Lynn_Fontanne