Queer Places:
20 Pinckney St, Boston, MA 02114
The Wayside, 455 Lexington Rd, Concord, MA 01742
Orchard House, 399 Lexington Rd, Concord, MA 01742
Sleepy Hollow Cemetery Concord, Middlesex County, Massachusetts, USA
Louisa May Alcott (November 29, 1832 – March 6, 1888) was an American novelist and poet best known as the author of the novel Little Women (1868) and its sequels Little Men (1871) and Jo's Boys (1886).[1] Raised by her transcendentalist parents, Abigail May and Amos Bronson Alcott in New England, she also grew up among many of the well-known intellectuals of the day such as Ralph Waldo Emerson, Nathaniel Hawthorne, and Henry David Thoreau.
Alcott's family suffered financial difficulties, and while she worked to help support the family from an early age, she also sought an outlet in writing. She began to receive critical success for her writing in the 1860s. Early in her career, she sometimes used the pen name A. M. Barnard, under which she wrote novels for young adults.
Published in 1868, Little Women is set in the Alcott family home, Orchard House, in Concord, Massachusetts and is loosely based on Alcott's childhood experiences with her three sisters. The novel was very well received and is still a popular children's novel today, filmed several times.
Alcott was an abolitionist and a feminist and remained unmarried throughout her life.
Alcott suffered chronic health problems in her later years,[18] including vertigo.[19] She and her earliest biographers[20] attributed her illness and death to mercury poisoning. During her American Civil War service, Alcott contracted typhoid fever and was treated with a compound containing mercury.[11][18] Recent analysis of Alcott's illness, however, suggests that her chronic health problems may have been associated with an autoimmune disease, not mercury exposure. Moreover, a late portrait of Alcott shows a rash on her cheeks, which is a characteristic of lupus.[18][20]
Alcott died of a stroke at age 55 in Boston, on March 6, 1888,[19] two days after her father's death. Her last words were "Is it not meningitis?"[21] She is buried in Sleepy Hollow Cemetery in Concord, near Emerson, Hawthorne, and Thoreau, on a hillside now known as "Authors' Ridge".[22]
Louisa frequently wrote in her journals about going on runs up until she died. She challenged the social norms regarding gender by encouraging her young female readers to run as well.[23][24]
Her Boston home is featured on the Boston Women's Heritage Trail.[25]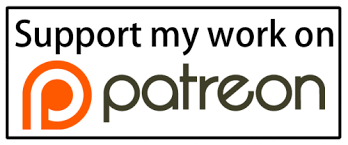 ---
Cullen-DuPont, Kathryn (August 1, 2000). Encyclopedia of women's history in America. Infobase Publishing. pp. 8–9. ISBN 978-0-8160-4100-8. Retrieved

November 28,

2011.
"Louisa M. Alcott Dead". The New York Times. March 7, 1888. Retrieved

September 14,

2015. The parents of the authoress removed to Boston when their daughter was 2 years old, and in Boston and its immediate vicinity she made her home ever after.
Showalter, Elaine (1988). Alternative Alcott. Rutgers University Press. ISBN 9780813512723.
Morning Edition (December 28, 2009). "Alcott: 'Not the Little Woman You Thought She Was

'

". NPR.
Cheever, Susan (2011). Louisa May Alcott: A Personal Biography. Simon and Schuster. p. 45. ISBN 9781416569923.
Richardson, Charles F. (1911). "Alcott, Louisa May". In Chisholm, Hugh. Encyclopædia Britannica. 1 (11th ed.). Cambridge University Press. p. 529.
"Louisa May Alcott: The Womand Behind Little Women, The Alcotts". Nancy Porter Productions, Inc. 2015.
Brooks, Rebecca Beatrice (September 19, 2011). "Louisa May Alcott: The First Woman Registered to Vote in Concord". History of Massachusetts. Retrieved

September 14,

2015.
Peck, Garrett (2015). Walt Whitman in Washington, D.C.: The Civil War and America's Great Poet. Charleston, SC: The History Press. pp. 73–76. ISBN 978-1626199736.
Stern, Madeleine B.; Daniel Shealy, eds. (1993). "Introduction". The Lost Stories of Louisa May Alcott. New York: Citadel Press. ISBN 0-8065-1654-2. Retrieved

September 14,

2015.
Hill, Rosemary (February 29, 2008). "From little acorns, nuts: Review of 'Eden's Outcasts: The Story of Louisa May Alcott and Her Father' by John Matteson". The Guardian. Louisa succumbed to typhoid pneumonia within a month and had to be taken home. Although she narrowly survived the illness she did not recover from the cure. The large doses of calomel—mercurous chloride—she was given poisoned her and she was never well again.
Sands-O'Connor, Karen (March 1, 2001). "Why Jo Didn't Marry Laurie: Louisa May Alcott and The Heir of Redclyffe". American Transcendental Quarterly. Highbeam. Retrieved

June 6,

2013.
Reisen, Harriet (2009). Louisa May Alcott: The Woman Behind Little Women. John MacRae Books. ISBN 0805082999.
"Introduction". Little Women. Penguin Classics. 1989. ISBN 0-14-039069-3.
Stern, Madeleine B. (1999). Louisa May Alcott: A Biography: with an Introduction to the New Edition. UPNE. ISBN 9781555534172.
Clark, Beverly Lyon (2004). Louisa May Alcott: The Contemporary Reviews. Cambridge University Press. ISBN 9780521827805.
"Review 2 – No Title". The Radical. ProQuest American Periodical Series 1740 – 1900. May 1868. Retrieved

January 29,

2007. (Subscription required (

help

)).
Lerner, Maura (August 12, 2007). "A diagnosis, 119 years after death". Star Tribune. Archived from the original on May 17, 2008.
Donaldson, Norman and Betty (1980). How Did They Die?. Greenwich House. ISBN 0-517-40302-1.
Hirschhorn, Norbert; Greaves, Ian (Spring 2007). "Louisa May Alcott: Her Mysterious Illness". Perspectives in Biology and Medicine. 50 (2): 243–259. doi:10.1353/pbm.2007.0019. PMID 17468541.
McGuire, Michael S. "Famous Last Words". Union College. Archived from the original on March 3, 2012.
Isenberg, Nancy; Andrew Burstein, eds. (2003). Mortal Remains: Death in Early America. University of Pennsylvania Press. p. 244 n42.
Reisen, Harriet (2009). Louisa May Alcott: The Woman Behind Little Women. New York City: Henry Holt & CO. p. 188. ISBN 0312658877.
Allen, Amy Ruth (1998). Louisa May Alcott. Minneapolis: Lerner Publishing Group. p. 22. ISBN 9780822549383.
"Louisa May Alcott". Boston Women's Heritage Trail.