Partner Louise Boynton, buried together
Queer Places:
Sandy Garth, 310 Cenacle Rd, Lake Ronkonkoma, NY 11779, Stati Uniti
Caddam Hill, Tannersville, NY, Stati Uniti
Maude Ewing Adams Kiskadden (November 11, 1872 – July 17, 1953), known professionally as Maude Adams, was an American actress who achieved her greatest success as the character Peter Pan, first playing the role in the 1905 Broadway production of Peter Pan; or, The Boy Who Wouldn't Grow Up.[1] Adams's personality appealed to a large audience and helped her become the most successful and highest-paid performer of her day, with a yearly income of more than one million dollars during her peak.[1][2]
Adams began performing as a child while accompanying her actress mother on tour. At age 16, she made her Broadway debut, and under Charles Frohman's management, she became a popular player alongside leading man John Drew, Jr. in the early 1890s. Beginning in 1897, Adams starred in plays by J. M. Barrie, including The Little Minister, Quality Street, What Every Woman Knows and Peter Pan. These productions made Adams the most popular actress in New York. She also performed in various other plays. Her last Broadway play, in 1916, was Barrie's A Kiss for Cinderella. After a 13-year retirement, she appeared in more Shakespeare plays and then taught acting in Missouri. She then retired to upstate New York.
Adams retired in 1918 after a severe bout of influenza.[21] During the 1920s, she worked with General Electric to develop improved and more powerful stage lighting and with the Eastman Company in developing color photography. It has been suggested that her motivation for her association with these technology companies was because she wished to appear in a color film version of Peter Pan, and this would have required better lighting and techniques for color photography.[22] After 13 years away from the stage, she returned to acting, appearing occasionally in regional productions of Shakespeare plays, including as Portia in The Merchant of Venice in Ohio, in 1931, and as Maria in Twelfth Night in 1934 in Maine.[3]
Often described as shy, Adams was referred to by Ethel Barrymore as the "original 'I want to be alone' woman".[23] Her retiring lifestyle, including the absence of any relationships with men, contributed to the virtuous and innocent public image promoted by Frohman and was reflected in her most successful roles. Biographers have concluded that Adams was a lesbian.[24][25][26] She had two long-term relationships that only ended upon her partners' deaths: Lillie Florence, from the early 1890s until 1901, and Louise Boynton (1858–1951) from 1905 until 1951.[21][27]:16 She is supposed to have had a romantic relationship with Spring Byington.[28] Adams was known at times to supplement the salaries of fellow performers out of her own pay. Once while touring, a theater owner doubled the price of tickets knowing Adams's name meant a sold-out house. Adams made the owner refund the difference before she appeared on the stage that night. Adams was the head of the drama department at Stephens College in Missouri from 1937 to 1943, becoming known as an inspiring teacher in the arts of acting.[11][29]
After her retirement, Adams was on occasion pursued for roles in film. The closest she came to accepting was in 1938, when producer David O. Selznick persuaded her to do a screen test (with Janet Gaynor, who would later play the female lead) for the role of Miss Fortune in the film The Young in Heart. After negotiations failed, the role was played by Minnie Dupree. The twelve-minute screen test was preserved by the George Eastman House in 2004.[30]
She died, aged 80, at her summer home, Caddam Hill, in Tannersville, New York, and is interred in the cemetery of the Sisters of the Cenacle, Lake Ronkonkoma, New York[31] and Louise Boynton is buried alongside her.[32]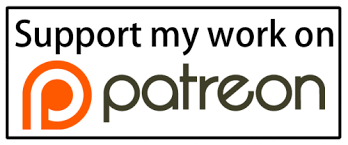 ---
https://en.wikipedia.org/queerplaces/images/Maude_Adams