Husband Sir Leigh Ashton, Partner Dorothy Todd
Queer Places:
Victoria and Albert Museum, Cromwell Rd, Knightsbridge, London SW7 2RL, UK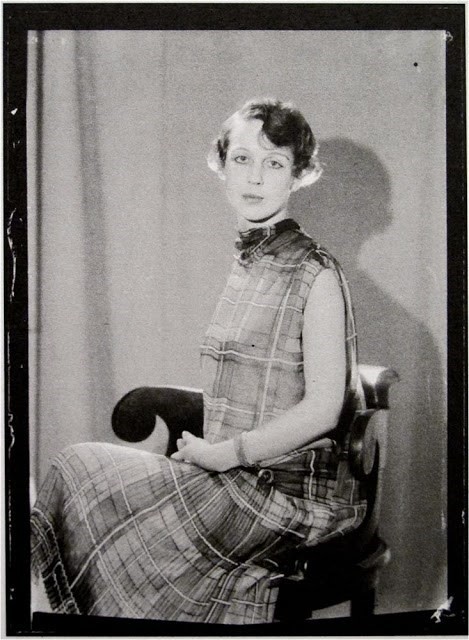 Madge Garland (née McHarg, 12 June 1898 – 15 July 1990) was an influential figure in the British fashion scene, who made her name as a fashion journalist and editor working for, among others, Vogue and Women's Wear Daily. From journalism, she moved into a business role during wartime, later advising the British fashion industry and helping to form the London Fashion Group – a forerunner to the British Fashion Council. After Margaret Jourdain's death, Ivy Compton-Burnett had some female crushes, the last one being on Madge Garland.
In 1926 Cecil Beaton was invited to a party at British Vogue editors Madge Garland and Dorothy Todd's homse where he met socialites like actor Tom Douglas, Elizabeth Ponsonby and Cynthia Noble (Lady Gladwyn). At the party Freddie Ashton performed campy, "shy-making imitations of various ballet dancers and Queen Alexandra, the sort of thing one is ashamed of and only does in one's bedroom in front of large mirrors when one is rather excited and worked up."
In 1948, she founded the first fashion course at the Royal College of Art, helping to develop a rigorous academic framework with a strong industry focus. Robert O'Byrne described Garland as among the female pioneers who: "battled to have fashion design taken more seriously, in particular fighting for academic acknowledgment".[2]
Garland's obituary in The Times noted: "She was no society featherhead, but a key figure in the history of British fashion journalism, the British fashion industry and the training of fashion designers."[3]
Garland's private life was shrouded in secrecy during her lifetime and subject to some scandal.[11] Lisa Cohen's 2012 book All We Know: Three Lives describes Garland and Dorothy Todd as life partners.[16] Their relationship is said to have inspired Frederick Ashton's first short ballet A Tragedy of Fashion.[17] Garland's earlier brief marriage – described as an escape – was to an admirer Ewart Garland. Years later she would recount sending him a telegram from a hospital bed asking him to come and marry her immediately.[4] In 1953, she married Sir Leigh Ashton, an old friend and director of the Victoria and Albert Museum.[4] This has been described as a marriage of convenience, as Ashton was also gay.[18] The marriage was over after a year, but the couple did not divorce until 1962 – Garland retained the name Lady Ashton for formal purposes.[3] She had no children.[19]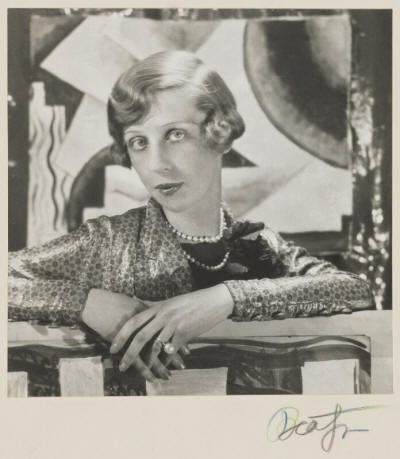 Madge Garland, 1927, by Cecil Beaton
---
My published books:


---
https://en.wikipedia.org/wiki/Madge_Garland
Bachelors of a Different Sort, Queer Aesthetics, Material Culture and the Modern Interior in Britain, by John Potvin