Partner Martyn Thomas
Queer Places:
Dover College, Effingham Cres, Dover CT17 9RH, Regno Unito
Chandos Lodge, Castleton Way, Eye, Suffolk IP23 7AQ, UK
8 Marlborough St, Chelsea, London SW3 3PS, Regno Unito
St Mary the Virgin, Eye IP23 8BU, Regno Unito
Westminster Abbey, 20 Deans Yd, Westminster, London SW1P 3PA, Regno Unito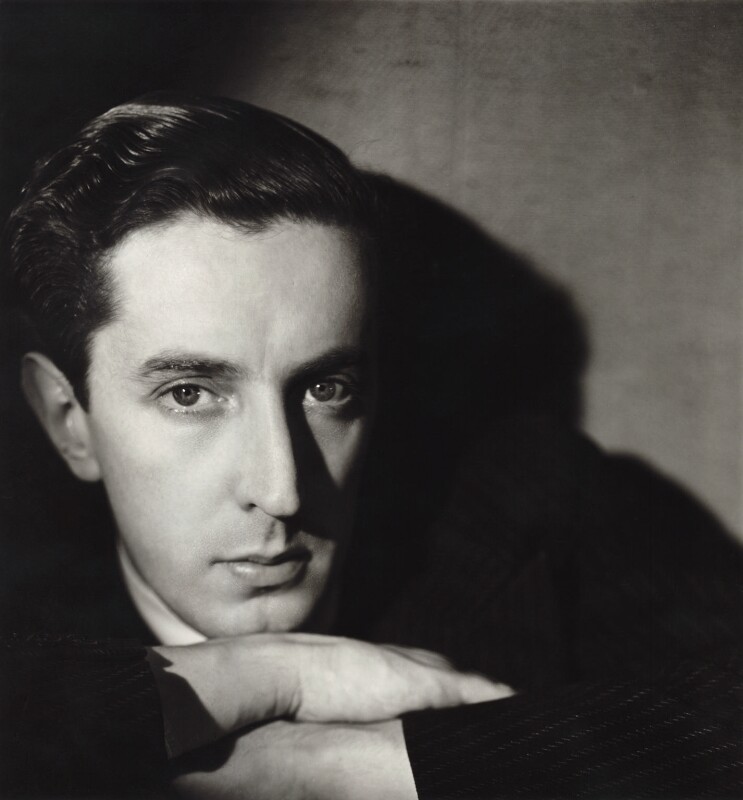 Sir Frederick William Mallandaine Ashton OM CH CBE (17 September 1904 – 18 August 1988) was a British ballet dancer and choreographer. He also worked as a director and choreographer in opera, film and revue.
Determined to be a dancer, despite the opposition of his conventional middle-class family, Ashton was accepted as a pupil by Léonide Massine and then by Marie Rambert. In 1926 Rambert encouraged him to try his hand at choreography, and though he continued to dance professionally, with success, it was as a choreographer that he became famous.
In 1926 Cecil Beaton was invited to a party at British Vogue editors Madge Garland and Dorothy Todd's homse where he met socialites like actor Tom Douglas, Elizabeth Ponsonby and Cynthia Noble (Lady Gladwyn). At the party Freddie Ashton performed campy, "shy-making imitations of various ballet dancers and Queen Alexandra, the sort of thing one is ashamed of and only does in one's bedroom in front of large mirrors when one is rather excited and worked up."
Ashton was chief choreographer to Ninette de Valois, from 1935 until her retirement in 1963, in the company known successively as the Vic-Wells Ballet, the Sadler's Wells Ballet and the Royal Ballet. He succeeded de Valois as director of the company, serving until his own retirement in 1970.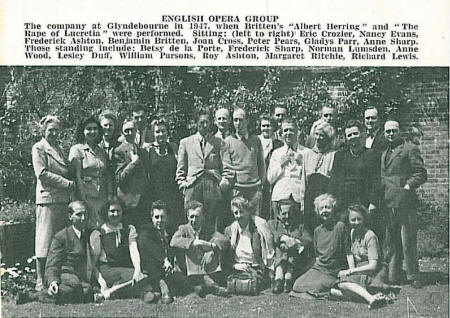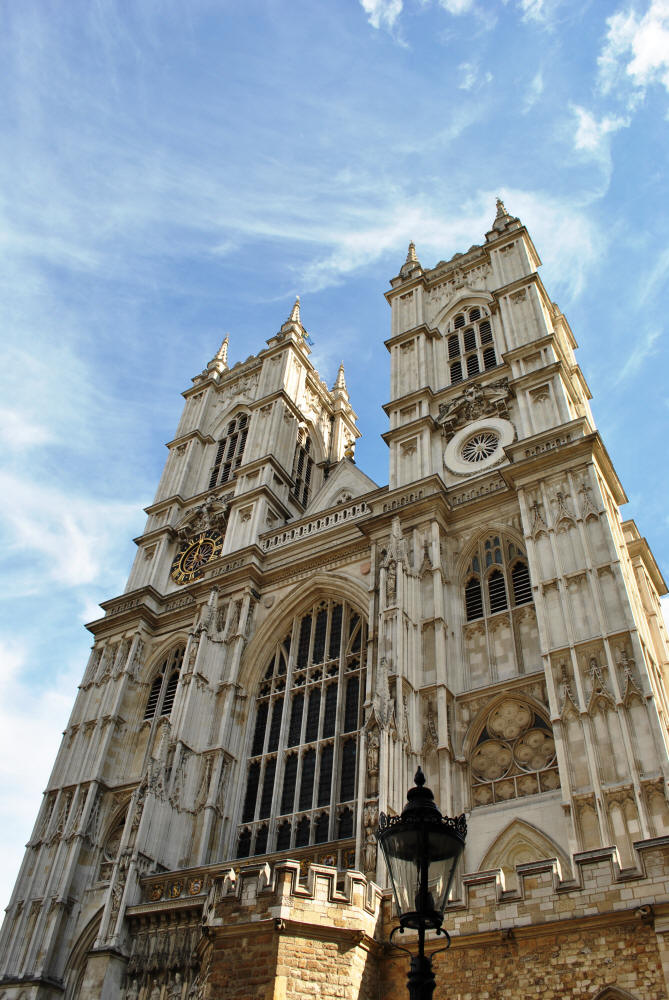 Westminster Abbey, London
Ashton is widely credited with the creation of a specifically English genre of ballet. Among his best-known works are Façade (1931), Symphonic Variations (1946), Cinderella (1948), La fille mal gardée (1960), Monotones I and II (1965), Enigma Variations (1968) and the feature film ballet The Tales of Beatrix Potter (1970).
As a young man Ashton was bisexual, but in later years he was gay. Most of his relationships were with young men, including dancers Alexander Grant and Brian Shaw, but from 1965 he had a regular partner, 23-year-old Martyn Thomas, an interior decorator who was a rejuvenating force in his later years.
In 1972 Cecil Beaton designed for the ballet Illuminations. He asked to John Bernard Myers to make suggestions and he suggested Beaton look at the work of Paul Klee for an image to suggest a dour sky and crazy-looking church suitable for the painted backdrop. Just before the opening, at a dress rehearsal, Beaton and the choreographer Frederick Ashton got into a screaming squarrel about Karinska's dressmaking. Beaton was devoted to Karinska. Somebody asked Lincoln Kirstein what the ruckus was downstairs, and Lincoln replied, "Oh, Cecil and Freddie are once again at needlepoints..." The two of them were the best of friends, but temperamental when it came to production time.
Ashton's last years were marred by the death of his partner, Martyn Thomas, in a car crash in November 1985 – a blow from which Ashton never fully recovered.[1] He died in his sleep on 19 August 1988, at his country home in Suffolk, and was buried on 24 August at St Mary's Church, Yaxley, Suffolk.[1]
---
My published books:


---
https://en.wikipedia.org/wiki/Frederick_Ashton