Wife Edith Lees
Queer Places:
St Thomas' Hospital, Westminster Bridge Rd, Lambeth, London SE1 7EH, Regno Unito
Dover Mansions, 14 Canterbury Cres, Brixton, London SW9, Regno Unito
Golders Green Crematorium, 62 Hoop Ln, London NW11 7NL, Regno Unito
Henry Havelock Ellis, known as Havelock Ellis (2 February 1859 – 8 July 1939), was an English physician, writer, progressive intellectual and social reformer who studied human sexuality. He co-authored the first medical textbook in English on homosexuality in 1897, and also published works on a variety of sexual practices and inclinations, as well as on transgender psychology. He is credited with introducing the notions of narcissism and autoeroticism, later adopted by psychoanalysis. Ellis was among the pioneering investigators of psychedelic drugs and the author of one of the first written reports to the public about an experience with mescaline, which he conducted on himself in 1896. He supported eugenics and served as president of the Eugenics Society.[2]
In November 1891, at the age of 32, and reportedly still a virgin, Ellis married the English writer and proponent of women's rights, Edith Lees. From the beginning, their marriage was unconventional, as Edith Lees was openly lesbian. At the end of the honeymoon, Ellis went back to his bachelor rooms in Paddington. She lived at Fellowship House. Their "open marriage" was the central subject in Ellis's autobiography, My Life.
According to Ellis in My Life, his friends were much amused at his being considered an expert on sex. Some knew that he suffered from impotence until the age of 60. He then discovered that he could become aroused by the sight of a woman urinating. Ellis named this "undinism". After his wife died, Ellis formed a relationship with a French woman, Françoise Lafitte.
Ellis resigned from his position of Fellow of the Eugenics Society over their stance on sterilization in January 1931.
Ellis spent the last year of his life at Hintlesham, Suffolk, where he died in July 1939.[27] He is buried at Golders Green Crematorium, north London.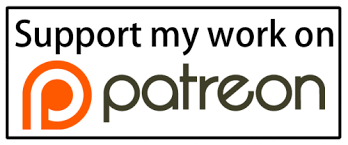 ---
https://en.wikipedia.org/queerplaces/images/Havelock_Ellis