Husband Havelock Ellis
Queer Places:
1 Manchester Square, Marylebone, London W1U 3A
Wigmore Mansion, 90 Wigmore St, Marylebone, London W1U 3RD
29 Doughty St, Holborn, London WC1N 2AA, UK
Dover Mansions, 14 Canterbury Cres, Brixton, London SW9, UK
Sandringham Court, Little Venice, London W9 1UA, UK
Golders Green Crematorium, 62 Hoop Ln, London NW11 7NL, Regno Unito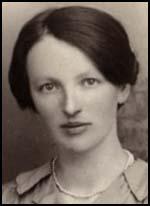 Edith Mary Oldham Ellis (née Lees; 1861 – 14 September 1916) was an English writer and women's rights activist. She was married to the early sexologist Havelock Ellis. She spoke on homosexuality in Chicago in 1915; Margaret Anderson compared Ellis's talks unfavorably with Emma Goldman's; Goldman relied on to Ellis's husband for her own analysis of sex. Havelock Ellis's 1896 book Sexual Inversion was the first book in English to argue that homosexual behaviour was not a crime or a disease. Ellis believed that people were born homosexual. He had lived in Croydon as a young man and the book included information on Edith Lees, who had lived in nearby Sydenham, and who was a model for his construction of the lesbian.
The British Society for the Study of Sex Psychology (BSSSP), of which Edith Lees Ellis was a member, was established in 1913 to provide a forum for the discussion of new ideas in the field of sex reform. The first woman member of the society was the militant suffragist Cicely Hamilton, and she was soon joined by a number of other notable feminists, such as Kathlyn Oliver and Stella Browne, and by Mrs Mary Scharlieb, one of the first women to gain a medical qualification in Britain. The membership of these women suggests that feminism and sexuology were not necessarily antithetical views and feminists did not reject the idea of sexologists such as Havelock Ellis and Edward Carpenter.
For a time Edith Lees ran some sort of girls' school in Sydenham, but she found herself totally incapable of coping with its financial problems and in 1885 she broke down completely. Almost desperate, she was rescued by Honor Brooke, the older daughter of the Rev. Stopford Brooke, who took her back to their comfortable home at 1 Manchester Square, and here her kind guardian angel gradually nursed her back to health. In 1889 Edith Lees Ellis lived in nearby Wigmore Mansion.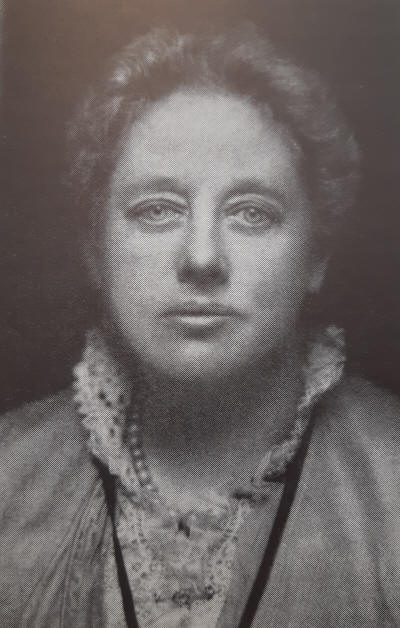 Born in Manchester in 1861, Ellis' mother died when she was young and she was sent to a convent in 1873. She joined the Fellowship of the New Life and met Havelock Ellis in 1887 at a meeting.[2] The couple married in November 1891.
From the beginning, their marriage was unconventional; she was openly lesbian and at the end of the honeymoon he went back to his bachelor rooms. She had several affairs with women, which her husband was aware of.[3] Their open marriage was the central subject in Havelock Ellis's autobiography, My Life (1939).
Her first novel, Seaweed: A Cornish Idyll, was published in 1898. During this period Edith began a relationship with Lily, an artist from Ireland who lived in St Ives. Edith was devastated when Lily died from Bright's disease in June 1903.[5]
Ellis had a nervous breakdown in March 1916 and died of diabetes that September. James Hinton: a Sketch, her biography of surgeon James Hinton was published posthumously in 1918.
---
My published books:


---
https://en.wikipedia.org/wiki/Edith_Ellis
A Lesbian History of Britain: Love and Sex Between Women Since 1500, Rebecca Jennings, Greenwood World Pub., 2007
Gender, Sexuality and Museums (p.166). Taylor and Francis. Edizione del Kindle.
Homosexuals in History, A Study of Ambivalence in Society, Literature and the Arts, by A.L. Rowse, 1977