Partner Baukje van Mesdag, Anna Vis, Emilie van Kerckhoff
Queer Places:
Witsenhuis, Oosterpark 82, 1092 AV Amsterdam, Netherlands
Villa De Hoeve, Drift 14, Laren
't Binnenhuis, Raadhuisstraat 47-50, 1016 DG Amsterdam, Netherlands
Casa Surya, Via Ceselle, 15, 80071 Anacapri NA
Protestant Cemetery, Via Marina Grande, 80076 Capri NA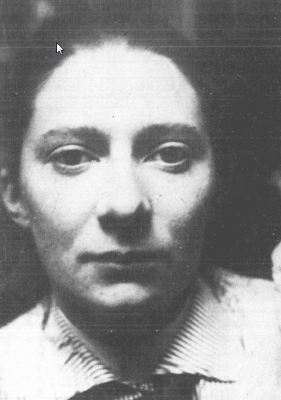 Elisabeth Sara Clasina de Swart (August 6, 1861 - August 12, 1951) was an art patron and sculptor. Saar de Swart remained unmarried. She grew up in Villa Mariaburg in Arnhem as the only child of painter and drawing master Corstianus Hendrikus de Swart (1818-1897), and Elisabeth Sara IJntema (1822-1884), daughter of J.W. IJntema, bookseller, publisher and editor of the Patriotic Letter Exercises.
Her parents' marriage was not happy and the same seems to apply to Saars's childhood. She was raised baptist. Saar did not go to school, but was taught at home: her mother taught her in language and literature, her father in the arts. She learned to read music and play the piano. With the 1880s, thanks to the inheritance she received after her mother's death and an allowance from her father, Saar was able to settle in Amsterdam in 1887 to go to the modeling class of the State School of Arts and Crafts. Already in 1888 she left this school and went to take lessons with the sculptor Lambertus Zijl. That same year she moved into rooms at the Westeinde with a friend, Baukje van Mesdag – until then she had lived with family members. Elsewhere in the city she had a small studio. In Amsterdam, Saar de Swart participated in the cultural and nightlife with Eighties such as Jan Veth, Willem Kloos,, Alphons Diepenbrock and Willem Witsen. She bought their work and their magazines and some supported them financially. She was portrayed by George Breitner and Veth, and the writer Willem Paap also seems to have been inspired by her description of Esther Luzac, the female protagonist in his key novel Vincent Haman (1898). One of the Eighties, the painter Eduard Karsen, conceived a hopeless love for Saar.
In September 1889 Saar de Swart moved with Baukje van Mesdag to Paris, where she met artists such as Auguste Rodin, Vincent van Gogh, Émile Bernard and Odillon Redon. Partly because of her efforts, the Haagsche Kunstkring would dedicating an exhibition to Redon in 1894. The writers Maurice Maeterlinck and Aurélien Lugné-Poe were also supported by her. In Paris, Saar frequented café-cabarets such as the Chat Noir and the Mirliton. Saar de Swart moved back to Amsterdam, where Karsen persevered in his unrequited love. When he finally realized she was a lesbian, he began to spread stories about her and her friends. To put an end to this situation, Veth organised a meeting on 12 October 1891 in café Suisse in which, in the presence of De Swart and Karsen, unencageed friends rights. Karsen was unsuccessful. In 1892-1894 Saar de Swart lived for some time with her then friend Anna Vis in Rotterdam – according to Karsen above a sailor's pub on the Stieltjeskade.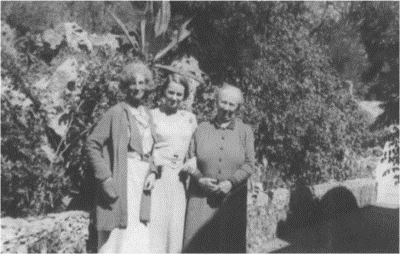 Capri. Emilie van Kerckhoff (1867-1960) (left) en Saar de Swart (1861-1951) (right), with their godchild Sara-Mila von Hausen-Tollet (1905-1939).
Saar de Swart moved back to Arnhem for a while to take care of her father. In the autumn of 1894, the two women moved to an apartment at the Amsterdam Oosterpark in what would later become known as the Willem Witsenhuis. This house, owned by Witsen, was at that time a meeting place and home for several Eighties. Kloos, an alcoholic and depressed, came to Saar and Anna a lot during periods of delirium. Together with their downstairs neighbour, the painter Isaac Israëls, and the feminist Annette Versluys-Poelman, they cared for him until he was finally taken in. In his writings, Kloos would both be accusatory and praised Saar de Swart and Anna Vis. Between 1898 and 1914 Saar de Swart and her last companion, the watercolourist and needle artist Emilie van Kerckhoff, lived in villa De Hoeve in the artists' village of Laren. She joined the Hilversum Art Circle and in 1900-1901 made some lamp designs for 't Binnenhuis, a shop for crafts in Amsterdam. She also went to exhibit, including at the exhibition The Woman 1813-1913. At De Hoeve, De Swart and Van Kerckhoff received prominent figures from the art world, such as Emile Bernard, Gustav Mahler and Lodewijk van Deyssel. The latter mentions in his Memoirs that De Swart had a fine collection of art and antiques in Laren. It is known that she owned works by Anton Derkinderen, Jan Toorop, Breitner, Rodin and Redon.
De Swart and Van Kerckhoff undertook trips to the Dutch East Indies, Japan, India and Egypt. Her capital dwindled rapidly, not only through travel, but also through her generosity and her art purchases. In order to cope with the financial problems, she had part of her collection auctioned twice. When she failed to make it, De Swart put her house up for sale and left for Italy with Van Kerckhoff in 1914. Her cousin Simon van Brakel was responsible for her business in the Netherlands.
In Italy, Saar de Swart and Emilie van Kerckhoff first stayed together in Rome, but the women increasingly went their separate way. Yet their lives remained intertwined. After Van Kerckhoff had a house built near the village of Anacapri on Capri in 1920, De Swart settled in an apartment in the same village around 1922. In 1927 she moved into a small studio house that Van Kerckhoff had built, with financial support from a few Dutch friends, including their Laren neighbour Henriette Roland Holst (she lived at Villa Heidreef, Drift 21-21a, Laren), close to Casa Surya.
By the late 1920s, Saar de Swart had gone through her money. She led a rather reclusive life, sculpted, cared for Van Kerckhoff's garden and corresponded with old friends. Every once in a while, she's sold some modeling. Moreover, she said she received support in the form of 'some reimbursements from people I used to study' (quote). During World War II, De Swart and Van Kerckhoff were evacuated as foreigners to Rome, where they lived with German diacosessen. After the war, they took back the old life on Capri. Twice the poet Jan Engelman came to stay with them. Back in the Netherlands, he helped sell work by Saar - who he also thought made some money teaching English. She had heart problems, was struggling and saw poorly.
On August 12, 1951, Saar de Swart died on Capri. She was buried there in the cemetery of the town of Anacapri. Little work is known about Saar de Swart. Some Dutch museums have images of her with exotic-looking subjects. During her life, De Swart received some appreciation from fellow artists as a sculptor. Emilie van Kerckhoff, for example, told that Rodin 'came to Paris to see her work, for which he was interested'. Van Gogh said of her: 'I found a lot of talent in this Dutch lady'. About her method and intention, Van Deyssel explains: 'She had made some very remarkable sculptures herself, or rather first sketches in plaster for sculptures', and: 'She believed ... that one had to give only that, in which a certain amount of inspiration was expressed'. More generally, Lugné-Poe underlines in his memoirs the importance of Saar de Swart for French symbolist art and literature in the Netherlands. The impression arises that for De Swart herself her patronage was at least as important as her own work. Despite her generosity, many contemporaries will have struggled with the way of life of the independent, more or less openly lesbian Saar de Swart. Jeanne Kloos, Willem's wife, calls her a 'fluttering, irrepressible, free, spicy' woman 'who did not feel for anything, not to drink a glass of beer with young people, and not to visit places with them, where one only very rarely meets a woman of distinction'. According to Henriette Roland Holst, however, there were no 'more cordial neighbours than these two women'. Nevertheless, the attitude of some friends towards Saar de Swart seems to have been rather doubly, as evidenced by a letter from Willem Witsen to his fiancée, in which he says that he and Kloos cannot stand her: 'that talk almost nice, cynical, – without you ever encountering anything of nice or beautiful'. Little is explicitly said about Saars's lesbian orientation. In this respect, Karsens was, of course, the most negative, fuelled by Kloos, who played a dubious role in this respect. The title 'Muse of Eighties' that Jan Engelman coined for Saar de Swart and which keeps appearing in literature is therefore not entirely appropriate.
---
My published books:

---