Queer Places:
University of Cambridge, 4 Mill Ln, Cambridge CB2 1RZ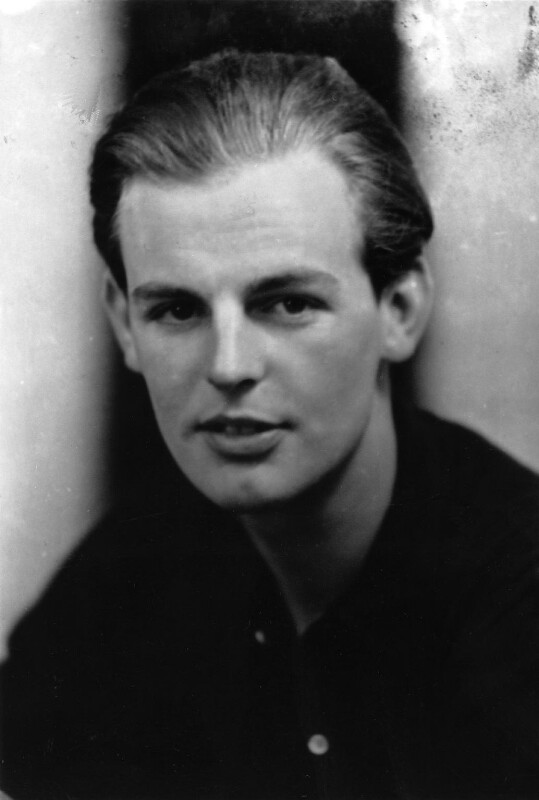 Donald Duart Maclean (25 May 1913 – 6 March 1983) was a British diplomat and member of the Cambridge Five who acted as spies for the Soviet Union. The item on 'Homosexuality' in Norman Polmar and Thomas B. Allen's generally reliable Encyclopedia of Espionage (1998) names just nine homosexual men and one bisexual: Alfred Redl, Guy Burgess, the bisexual Donald Maclean, Anthony Blunt, Alan Turing, James A. Mintkenbaugh, William Martin, Bernon Mitchell, John Vassall and Maurice Oldfield. The last-named had to resign his position as co-ordinator of UK security and intelligence in Northern Ireland after he was found to be homosexual; there was no suggestion that in his previous incarnation as Director General of MI6 he ever spied for anyone but his own Whitehall masters.
As an undergraduate, Maclean openly proclaimed his left-wing views, and was recruited into the Russian intelligence service (NKVD). However, he gained entry to the Civil Service by claiming to have foresworn Marxism. In 1938 he was made Third Secretary at the Paris embassy, where he kept the Soviets informed about Anglo-German diplomacy. He then served in Washington, D.C. from 1944 to 1948, achieving promotion to First Secretary. Here he became Moscow's main source of information about US energy policy, greatly helping the Russians to evaluate the relative strength of their own nuclear arsenal.
By the time he was appointed head of the American Department in the Foreign Office, Maclean was widely suspected of being a spy, and the Russians persuaded him to defect in 1951. In Moscow, he worked as a specialist on British policy and relations between the Soviet Union and NATO. He was reported to have died there on March 6, 1983.
Born in Marylebone, London,[1] Donald Duart Maclean was the son of Sir Donald Maclean and Gwendolen Margaret Devitt. His father was chosen as chairman of the rump of the 23 independent MPs who backed H. H. Asquith in the Liberal Party in the House of Commons whilst the bulk of the Liberal MPs had followed David Lloyd George into the Coalition Liberal party in the November 1918 election. As the Labour Party had no leader and Sinn Féin did not attend, he became titular Leader of the Opposition. Maclean's parents had houses in London (later in Buckinghamshire) as well as in the Scottish Borders, where his father represented Peebles and Southern Midlothian, but the family lived mostly in and around London. He grew up in a very political household, in which world affairs were constantly discussed. In 1931 his father entered the Coalition Cabinet as President of the Board of Education.
Maclean's education began as a boarder at St Ronan's School, Worthing. At the age of 13, he was sent to Gresham's School in Norfolk,[2] where he remained from 1926 until 1931, when he was 18. At Gresham's, some of his contemporaries were Lord Simon of Glaisdale, James Klugmann (1912–77), Roger Simon (1913–2002), Benjamin Britten (1913–76) and the scientist and Nobel laureate Sir Alan Lloyd Hodgkin.
Gresham's was then looked on as both liberal and progressive. It had already produced Tom Wintringham (1898–1949) a Marxist military historian, journalist, and author. James Klugmann and Roger Simon both went with Maclean to Cambridge and joined the Communist Party at around the same time. Klugmann became the official historian of the British Communist Party, while Simon was later a very left-wing Labour peer.
When Maclean was sixteen, his father was elected for the North Cornwall constituency, and he spent some time in Cornwall during school holidays.
From Gresham's, Maclean won a place at Trinity Hall, Cambridge, arriving in 1931 to read modern languages. Even before the end of his first year he began to throw off parental restraints and engage openly in communist agitprop.[3] He also played rugby for his college through the winter of 1932–33.[4] Eventually his ambitions would lead to him joining the Communist Party. In his second year at Cambridge, his father died, afterwards marking a period of parental relaxation. Maclean's political views grew much more apparent in the following years in light of "his admiring, if sometimes puzzled, mother".[5]
In his final years Maclean had become a campus figure with most knowing he was a communist. In the winter of 1933–34 he wrote a book review for Cambridge Left, to which other leading communists contributed, such as John Cornford, Charles Madge and the Irish scientist, J. D. Bernal. Donald reviewed "Contemporary Literature and Social Revolution" by J. D. Charques, praising the book in slightly patronizing terms for its readiness "to hint at a Marxist conception of literature". In 1934 he became the editor of the Silver Crescent, the Trinity Hall students' magazine. His editorials stressed the decline in world trade, rearmament and arms trafficking. In one article, he insisted: "England is in the throes of a capitalist crisis...If the analysis in the Editorial is correct, there is an excellent reason why everyone of military age should start thinking about politics...".[6] His Marxist views pervaded all aspects of his public life, often citing the flaws in the university administration. In a letter to Granta he ascribed the demand for a democratically elected student council, equality for female students and rights to use college premises for political meetings.[7]
In his last year, 1934, he became an agent of the NKVD, being recruited by Theodore "Teddy" Maly. He was then instructed to give up political activity and enter the Diplomatic Service, where at the right moment he would best be able to serve the cause.[8] He graduated with a First in Modern Languages and slowly abandoned his earlier ideas of teaching English in the Soviet Union. After spending a year preparing for the Civil Service examinations, Maclean passed with first class honours.[9] At the Final Board, Maclean was asked by one of the panel interviewing him, whether he had favoured communism whilst a university student, ostensibly because the panel knew of a trip he had taken to Moscow in his second year at Cambridge. Maclean replied, "At Cambridge, I was initially favourable to it but I am little by little getting disenchanted with it." His apparent sincerity satisfied members of the panel, which included a family friend, Lady Violet Bonham Carter.
The Macleans had three surviving children: Fergus, born in 1944, Donald, in 1946, and Melinda, in 1951.[41] The Maclean marriage came under pressure in Moscow as Donald Maclean continued to drink heavily until the mid-1960s, becoming violent when drunk. Kim Philby and Melinda Maclean became lovers during a ski trip in 1964, while Eleanor Philby, Philby's American wife, was on an extended visit to the US. Maclean found out and broke with Philby. Eleanor Philby discovered the affair on her return and left Moscow, for good. Melinda moved in with Philby in 1966, but within three years tired of him and left. She returned to her husband, and remained with him until she left Moscow for good in 1979.[27] Melinda returned to the West to be with her mother and sisters; her children soon followed her. She died in New York in 2010 without saying a single word to the media.[42][43]
The three Maclean children all married Russians, but left Moscow to live in London and the U.S, as they still had the right to British or American passports. Fergus, the eldest son, enrolled at University College London in 1974, prompting a question in Parliament.[44] Donald's son, Donald, married firstly Lucy, daughter of George Hanna, an English man who worked for the BBC and friend of the family.[45] They had a son, Donald Duart Maclean's only grandson (who was born in 1970),[45] who resides in the UK.
Maclean was reported seriously ill with pneumonia in December 1982,[46] and was housebound after his recovery.[47] The Institute of World Economy and International Relations, Maclean's workplace, reported his death at the age of 69 on 6 March 1983.[48] He was cremated and his ashes were scattered on his parents' grave in the churchyard of Holy Trinity Church, Penn, Buckinghamshire, United Kingdom. Twenty years previously, Guy Burgess's ashes had also been scattered on his family grave in England.[49]
---
My published books:


---
Woods, Gregory. Homintern . Yale University Press. Edizione del Kindle.