Queer Places:
42 W 135th St, New York, NY 10037
1949 Adam Clayton Powell Jr Blvd, New York, NY 10026
412 W 129th St, New York, NY 10027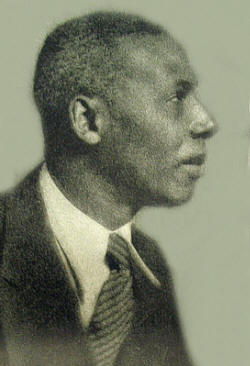 Caska James Bonds (born December 24, 1889/1890) was a music teacher. Many of the leading male poets and novelists of the Renaissance were gay-identified or sexually active with men as well as women, including Countee Cullen, Wallace Thurman, Bruce Nugent, Claude McKay, and possibly Langston Hughes. They regularly socialized with each other in gay settings and discussed the affairs they were having with other men. A gay artist from France who was immediately drawn into their circle when he visited New York in the late 1920s recalled that "there was a whole small crowd of rather nice gay blacks around Countee Cullen. They used to meet practically every evening at Caska Bonds' and sit by the hour playing cards there." They were also involved in broader gay social circles, attending the gay parties thrown by Bonds, Clinton Moore, Eddie Manchester, and other black gay men, and the extravagant "mixed" parties thrown by the millionaire heiress A'Leila Walker and Carl Van Vechten.
Caska Bonds was born in Laurens, South Carolina. Spirited off as a young boy to England by an aristocrat who lived on London's Lilac Sweep, he studied 12 years in London with Clara Davies Novello (mother of Ivor Novello). Caska Bonds became a music coach, with attractive protegees of uneven talent. Bonds taught Ernst Hemby from Savanah and Embry Bonner from Alabama. A particular friend of A'Leila Walker's he gained the lease of her apartment when she died in 1931. He lived there with Embry Bonner. Bonner appeared in the 1934 premier of Four Saints in Three Acts, composed by Virgil Thompson with a book by Gertrude Stein. The innovatory work was cast exclusively with African Americans after a night out at the Hot Cha Club at 134th Street. Accompanied by C. Everett Austin, Isamo Nagochi, Philip Johnson and R. Kirk Askew, Jr., hearing Jimmie Daniels sing with such panache, Thompson got the idea.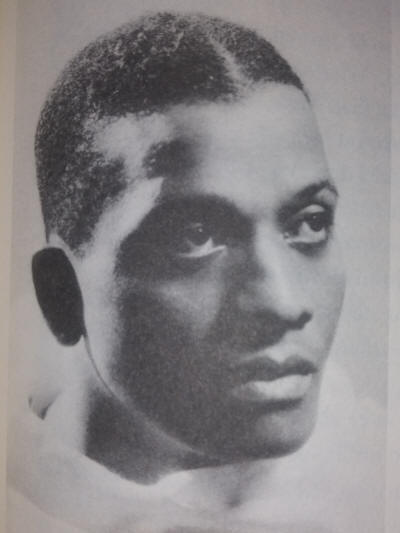 Embry Bonner
In 1918 Bonds lived at 42 West 135th Street, New York. In 1924 he opened his studio at 1949 7th Avenue, New York, with E. Aldama Jackson (the organist at St Mark's M.E. Church). In 1942 he lived at 412 West 129th Street, Apt 15, New York.
So frequent were Caska Bonds' student recitals at Grace Congregational Church on 138th Street, the venerable structure was known as the "Harlem Opera House".
The organization of the Hamilton Lodge ball codified the differences between the public styles of middle-class and working-class gay men. Middle-class men passing as straight sat in the balcony with other members of Harlem's social elite looking down on the spectacle of workingmen in drag. Although the newspapers regularly noted the appearance of Caska Bonds, Harold Jackman, Edward G. Perry, Clinton Moore, Eddie Manchester, Jimmie Daniels, and other middle-class gay men at the balls, they simply included them in the lists of other celebrities and society people in attendance, all presumed to be straight.
---
My published books:


---
https://www.fold3.com/image/286244943?terms=caska,bonds
Chauncey, George. Gay New York: Gender, Urban Culture, and the Making of the Gay Male World, 1890-1940 (p.264). Basic Books. Edizione del Kindle.
https://medium.com/@michaelhenryadams/the-glory-of-harlem-lives-bfb40a971889