Partner Fred Trump
Queer Places:
Yale University, New Haven, CT 06520
London Terrace, New York, NY 10011
Carl Morse (1925 - September 4, 2008) was an American poet and playwright.
During the 1980s and 90s, he exercised an important influence on a generation of British gay and lesbian writers and performing artists through his inclusion in anthologies printed by Gay Men's Press, the Oscars Press and Gay Sweatshop; performances of his work at the Oval House Theatre in London; and his co-editing of Gay and Lesbian Poetry in Our Time (1988). A selection of his work in Three New York Poets (1987) introduced his poetry to a British audience. Fruit of Your Loins (1995) collected some of his most compelling writing for the stage. His plays, like his poetry, were fuelled by rage, leavened by humour and punctuated with a surprise tenderness.
Carl grew up in Maine, with a working-class background, then studied English and foreign languages at Yale. His first contact with British writers came during a Fulbright scholarship (1956-58), spent mostly in France. Working with a publishing house back in New York, he was especially proud of his correspondence with EM Forster while editing the first US publication of Forster's Alexandria in 1961. He was also an accomplished translator from French to English and vice versa. His work included a biography of Verlaine, the essays of André Maurois, and even the 1961 French version of Snow White.
Carl lived for many years at London Terrace, in Chelsea, New York, where he was one of the city's most accommodating hosts and Martini stirrers. His grandness, hilarity and furious resistance to intolerance will be missed. He is survived by his partner, Fred Trump, and the extended family he made for himself.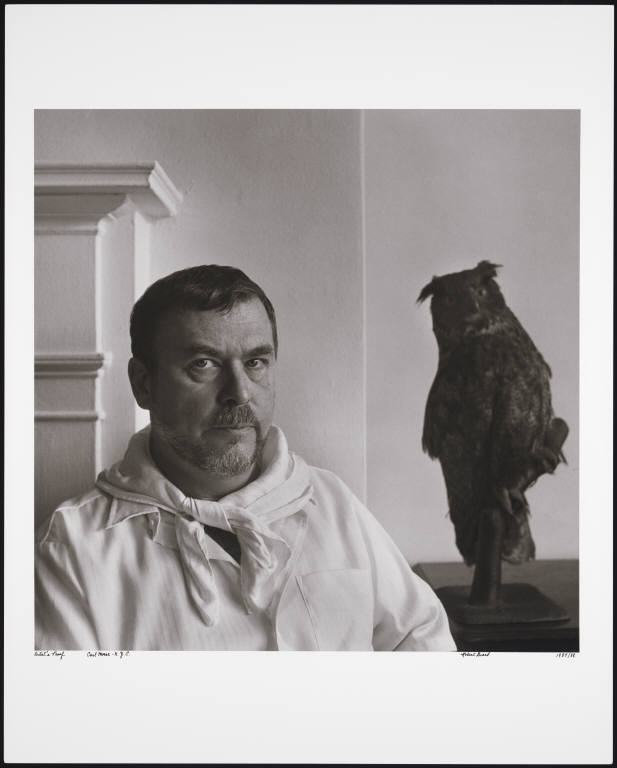 Featured in Particular Voices: Portraits of Gay and Lesbian Writers by Robert Giard [Rights Notice: Copyright Jonathan G. Silin (jsilin@optonline.net)]

Yale University, New Haven, CT
---
My published books:

---
Carl Morse, Steve Cranfield Thu 4 Sep 2008 00.33 BST First published on Thu 4 Sep 2008 00.33 BST, The Guardian: https://www.theguardian.com/theguardian/2008/sep/04/poetry