Wife Del Martin
Queer Places:
University of California, Berkeley, CA
651 Duncan St, San Francisco, CA 94131, Stati Uniti
Phyllis Lyon (born November 10, 1924) was the partner and later wife of Del Martin, a lesbian activist and writer, since February 14, 1953. They had one child, Kendra Mon. She obtained a B.A. from University of California, Berkeley, in 1946, and attended the Institute for Advanced Study of Human Sexuality, Doctor of Education (originally Doctor of Arts; human sexuality), in 1976.
Phyllis Ann Lyon has been a pioneering lesbian activist since the 1950s. Born in Tulsa, Oklahoma and raised mainly in the San Francisco Bay area, Lyon has lived in San Francisco since 1953 with her partner, Del Martin, with whom much of her writing and activism has been undertaken. In Gay & Lesbian Literature, Martin wrote: "Phyllis and I are proud to have played a part in the evolution from the homophile movement of the '50s and '60s to the gay and women's liberation and political-cultural movements of the '70s to the emergence of lesbian visibility and passage of gay rights laws of the '80s to the political clout of lesbians and gays in the '90s."
In the early 1950s, when homosexuality qualified as a mental disorder and a crime, Lyon and Martin established a group for friendship and support among lesbians, which led to the founding of Daughters of Bilitis, the first lesbian political organization.
The couple opened an office for the organization and launched the magazine Ladder; this periodical, "which began publication in 1956, was virtually the only forum for lesbian concerns until the 1960s," wrote Jane Jurgens in Gay & Lesbian Literature.
In the '60s and '70s, as many civil rights movements gained ground, the Daughters of Bilitis faced the vicissitudes of associating with gay organizations dominated by men, and feminist organizations, such as the National Organization for Women (NOW, that sought to distance themselves from lesbians. Lyon and Martin persevered with NOW, supporting resolutions at its 1971 and 1973 conventions to denounce discrimination against lesbians.
About the same time, Lyon and Martin published Lesbian/Woman and Lesbian Love and Liberation, which were "two of the earliest works about lesbians written by lesbians," according to Jurgas, and became standard texts in fledgling women's studies and gay studies university courses. In 1973 a Choice reviewer reflected of Lesbian/Woman: "this book should be included in all libraries.
It will be read by lesbians, some of whom will read for the first time a positive personal account of their love." Drawing on the experiences of its authors and other lesbians, the book aims to dispel misconceptions about lesbianism. A contributor to Library Journal commended its "straightforward, unpolemical delivery," and its provision of "a wealth of concrete data to enrich further discussions."

University of California, Berkeley, CA
The year 1973 also marked the achievement of a twenty-year goal of the Daughters of Bilitis: homosexuality ceased to appear on the American Psychiatric Association's list of mental disorders. For the following fourteen years, Lyon continued her work in the study of human sexuality as codirector of the National Sex Forum, and held numerous workshops and seminars on women's sexuality.
More recently, Lyon and Martin have continued their activism with a new organization, Old Lesbians Organizing for Change, which combats ageism. The couple, recognized as monumental in lesbian history, is the subject of the documentary No Secret Anymore: The Times of Del Martin and Phyllis Lyon, a film released in 2003.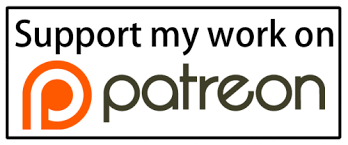 ---
https://www.encyclopedia.com/arts/educational-magazines/lyon-phyllis-ann-1924