Queer Places:
San Ysidro Rd, Montecito, CA 93108
Dame Frances Margaret Anderson, AC, DBE (10 February 1897 – 3 January 1992[2]), known professionally as Judith Anderson, was an Australian-born British actress who had a successful career in stage, film and television. A preeminent stage actress in her era, she won two Emmy Awards and a Tony Award and was also nominated for a Grammy Award and an Academy Award. She is considered one of the 20th-century's greatest classical stage actors.
Anderson appeared in many feature films, often as a dark, wicked character, such as the dyke-like Mrs. Danvers in Alfred Hitchcock's Rebecca. Her other films include Lady Scarface, Kings Row with Ronald Reagan, Laura with Clifton Webb, Salom, The Ten Commandments, Cat on a Hot Tin Roof, Cinderfella, and Star Trek III.
Though she lived quietly in Santa Barbara, it was no secret in Hollywood that Anderson was a lesbian. After she played Big Mama in the film version of Cat on a Hot Tin Roof she said, "Tennessee Williams informed me that all his gentlemen friends were convinced it was a stretch for me to play a heterosexual."
Anderson was married twice and declared that "neither experience was a jolly holiday":[35]
Benjamin Harrison Lehmann (1889–1977), an English professor at the University of California at Berkeley;[36] they wed in 1937 and divorced in August 1939. By this marriage she had a stepson, Benjamin Harrison Lehmann, Jr. (born 1918).[37][38]
Luther Greene (1909–1987), a theatrical producer; they were married in July 1946 and divorced in 1951.[39]
Anderson loved Santa Barbara, California, and spent much of her life there. She died there, of pneumonia, in 1992, aged 94.[2][40]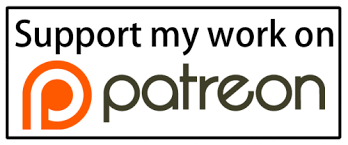 ---
https://en.wikipedia.org/wiki/Judith_Anderson