Queer Places:
Yale University, New Haven, CT 06520
149 Glenwood Ave, Yonkers, NY 10703
315 Oak Point Rd, Trenton, ME 04605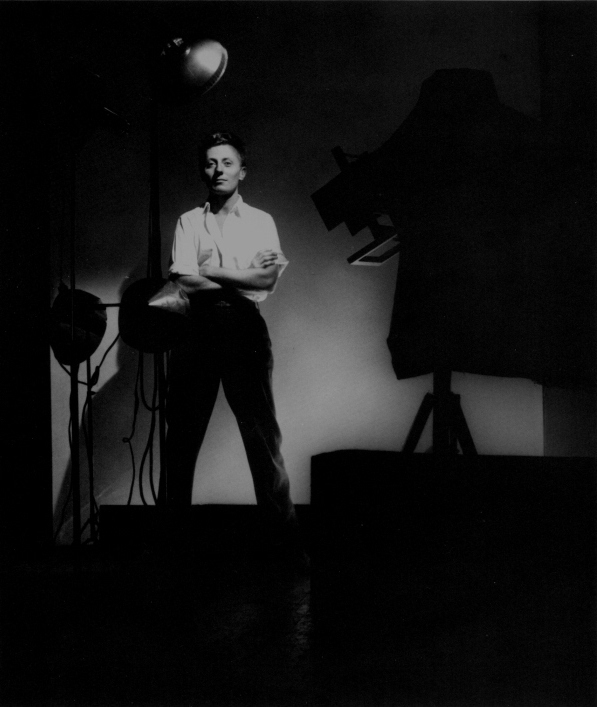 George Daniell (May 4, 1911 - September 14, 2002) was a photographer and painter. He was born in Yonkers, N.Y. on May 4, 1911, with a twin brother who died at birth.
George was a liberal arts major at Yale, graduating in 1934, when he began his career with his camera, working briefly for a Miami hotel as a tourist photographer. His first studio was in his parents' house in Yonkers and then later he moved to New York City where he really began to develop into a talented and well-respected free lance and celebrity photographer for Life Magazine and other publications for whom he photographed Audrey Hepburn, Sophia Loren, W.H. Auden, Georgia O'Keefe, Tennessee Williams and many other artists all over the world. His photos of John Marin that he took here in Maine and New Jersey were used at a national showing of Marin's work in 1990 in Washington, D.C.

Yale University, New Haven, CT
In 1938, George visited Grand Manan where he took a wonderful series of photographs of fishermen. Moving to Maine year-round in 1960, George lived in Trenton with his great friend and fellow painter Steve Dorland, who died in 1983. While Trenton was home base for the two artists, they traveled a great deal about the world, wintering in Key West, Fla.
In Maine, George's photographs appeared regularly in Down East Magazine and other publications. Over the years, he has had exhibits in the Ellsworth Public Library, Union River Art Gallery, galleries in Southwest Harbor and Northeast Harbor, the Bangor Public Library, the University of Maine, the Farnsworth Museum, the Portland Museum of Art, Colby College, and Bowdoin College.
Nationally, Daniell's work has been exhibited from New York City to Key West to Santa Monica, Calif. His works are in the permanent collections of the Museum of Modern Art in New York, the National Gallery in Washington, D.C., the Portland Museum of Art, the University of Maine, Colby and Bowdoin colleges, as well as in many private collections.
During World War II, George served in the U.S. Army (1942-44) and was commissioned to do twelve watercolors for the Officer's Club at Daniel Field in Georgia.
In 1961, he was included in Alfred Steichen's important show called "Then and Now" at the Museum of Modern Art. In 2002 Andy Verzosa and his Aucocisco Gallery in Portland exhibited both works by George and Stephen Dorland. Verzosa says of George, "Knowing George was liberating…a lot of time with an art gallery, it's just business, but it was more than business with George. He was a mentor."
Author Miriam Colwell, a long-time friend, has said of George that he was "immensely talented and a great photographer," and art critic and writer Farnham Blair has said, "What was so unusual about George is that he was so talented in two different arts. He was a brilliant watercolorist as well as a brilliant photographer. It's very rare for someone to be that fully developed in two arts such as photography and paint." Poet Constance Hunting adds, "He had very interesting eyes. Didn't miss a trick. He took everything in. The eyes were remarkably young for a man his age. They are artist's eyes."
About the two arts he served faithfully, Daniell himself once said, "They help each other. When I want to be realistic, I take a photograph. When I get starved for color, I go back to painting. The photographs are reality and the paintings are more abstract, which leads to a split personality. They do dovetail a bit. The reason I got into photography is because I'm very impatient and I like to travel; and I realized I couldn't paint everything I saw, but I could record everything with the camera. It took over for a while completely. I've always been particularly interested in people's figures and faces. I like people as related to their environment, like John Marin with his paintings at Cape Split…I try in my photographs to show people at their best and capture beauty before it fades. Sometimes the fading process is interesting, too."
Friend, Sturgis Haskins is reminded of George's wonderfully wild sense of humor, often obvious in his paintings especially, and his wit and puns. "He had this sense of outrageousness that was frequently getting him into trouble," says Haskins, "but which provided him with marvelous stories to share with his friends."
He died at the Mount Desert Island Hospital in Bar Harbor on Sept. 14, 2002.
---
My published books:

---
http://ellsworthamerican.com/archive/obit2002/09-02/ea_obit1_09-19-02.html