Queer Places:
1610 Winona Blvd, Los Angeles, CA 90027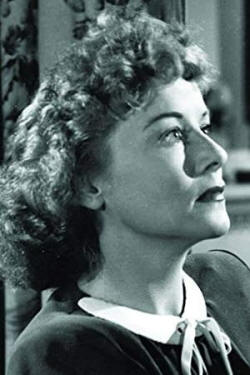 Adalyn or Adelaide Doyle aka Eve March (September 27, 1910 - September 19, 1974) was an actress, known for How Green Was My Valley, The Curse of the Cat People (1944), written by DeWitt Bodeen, Killer McCoy, Adam's Rib (1949), with Katharine Hepburn and Judy Holliday, The Sun Shines Bright, and Canon City (1948). Katharine Hepburn did not make her home with Spencer Tracy but rather within a community of women. Laura Barney Harding, Emily Perkins, Constance Collier, Eve March, Frances Rich, Phyllis Wilbourn, and finally Cynthia McFadden were the ones to provide anchor, solace, and family.
Adalyn E. Doyle was born on September 27, 1910 in Fresno, California, the daughter of William P. and Adelaide L. Doyle. Despite his annoyance over Sylvia Scarlett (1935), Leland Hayward was still around—he flew Alice Palache up to see her aunt in Carmel for a few days—but that didn't stop Hepburn from assembling a loyal sorority around her who essentially lived, worked, and spent most of their time together. Among them were Trudy Wellman, an extra who'd worked in several George Cukor films and for whom Kate paid the bills when she was briefly hospitalized, and the Doyle sisters, Adalyn, Catherine L., and twins Patsy (Patricia A.), and Mimi (Wilhelmina B.), daughters of a prominent Los Angeles attorney, all of whom variously worked as Kate's stand-in.
With Adalyn, Hepburn grew especially close, insisting that her friend be with her on the set at all times. So ubiquitous did Adalyn become that the press took to calling her "Kate Hepburn's good-luck girl." Known as "Murph," Adalyn Doyle was a wisecracking, boyish, freckle-faced Irish girl, whose ambition to become a full-fledged actress impressed Kate. Accordingly, the star helped Murph land a part in Finishing School (1934), RKO's adaptation of the play These Days, as well as other roles. For Home Sweet Home, a Broadway tryout being staged in Greenwich, Connecticut, Murph changed her name to Eve March—a tribute to her favorite stand-in part, Jo March in Little Women, and to the woman who played her. For Murph's East Coast stage debut, Kate asked her parents to drive down from Hartford to cheer her on.
Once again, in her relationships with men and women, Kate had behaved according to pattern. Just as she had after her break with Phelps Putnam, she followed her split with Howard Hughes by retreating to the comforting embrace of a community of women. First, it was Eve "Murph" March who was her most frequent companion. "For several weeks this season," one reporter observed, before MGM leaned in to control what was written, Kate "had as her houseguest the very pretty young woman who serves as her stand-in and to whom she is now quite devoted." Whether there was an actual romance with Murph, who was touring in a repertory version of Stage Door, is unclear.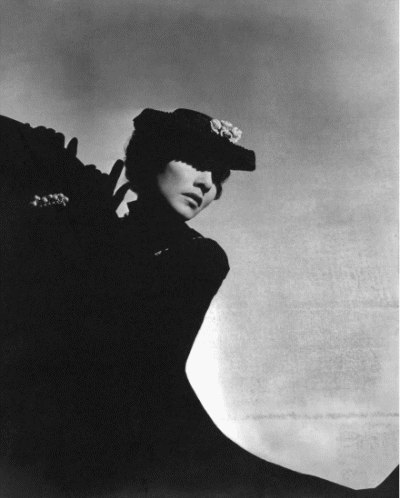 Eve March for Vogue, 1937, Photo Horst P.Horst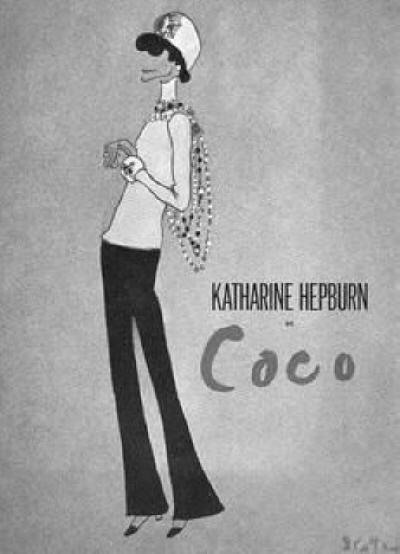 In 1938 Eve March married actor Damian O'Flynn in New York. She was on Broadway with "Here Come the Clowns" and he had been a year before in "Barchester Towers", and was later in several films. Later March married Ian MacDonald, a surgeon and oncologist at the University of Southern California, and borne two children (Katherine and Bruce). She named her daughter after Kate, who also served as the girl's godmother. Even if married, Murph would remain in Hepburn's orbit; in Adam's Rib, she'd play her secretary.
Coco was a 1969 Broadway musical with a book and lyrics by Alan Jay Lerner and music by André Previn, inspired by the life of Coco Chanel. It starred Katharine Hepburn in her only stage musical. The costume were by Cecil Beaton. Kate called Noelle's hairdo too "lesbian." Her real objection, Beaton thought, was that the younger woman's hair made her own look "skimpy." Ironically, the actress playing Noelle, Gale Dixon, was so "nauseatingly sycophantic" (Beaton's words) that some in the company whispered she was Kate's girlfriend. The fact that Hepburn had secured a small part for Eve March in the show also caused some gossip.
For the next decade or so, the core group around Hepburn included old faithfuls like Laura Harding, Eve March, and Fran Rich, as well as newer friends like Sue Seton and Laura Dubman Fratti. After Katharine Cornell died in 1974, Nancy Hamilton also moved back into Hepburn's inner circle. Sharing a love for chocolate, the two women could consume several pans of Kate's famous brownies in one sitting. When Nancy died in 1985, her will specified that Kate be given five hundred dollars' worth of the best dark chocolate.
Among the new faces were the journalist Katharine MacDonald (daughter of Eve March) and the actress-director Valentina Fratti (daughter of Laura Dubman Fratti), both of whom called Hepburn godmother. A close bond was also shared with Emily King, Laura Harding's grandniece.
Kate's intimates were quite a diverse lot. Some had been married with children (Eve March, Laura Fratti, Norah Moore) while others were lifelong singles (Nancy Hamilton, Fran Rich, and most of the women Kate and Nancy socialized with on Martha's Vineyard). Of them, only Sally Lapiduss would ever publicly identify as lesbian, though Hamilton's relationship with Katharine Cornell was well-known in theatrical circles.
Eve March died on September 19, 1974 in Hollywood, California.
---
My published books:


---
Mann, William J.. Kate: The Woman Who Was Hepburn (p.238). Henry Holt and Co.. Edizione del Kindle.
Dictionary of Women Worldwide: 25,000 Women Through the Ages