Queer Places:
Eton College, Windsor, Windsor and Maidenhead SL4 6DW
University of Oxford, Oxford, Oxfordshire OX1 3PA
Manor House, 7 Church St, Sutton Courtenay, Abingdon OX14 4AD, UK
The Abbey, The Green, Sutton Courtenay, Oxfordshire OX14 4AF, UK
All Saints Churchyard Sutton Courtenay, Vale of White Horse District, Oxfordshire, England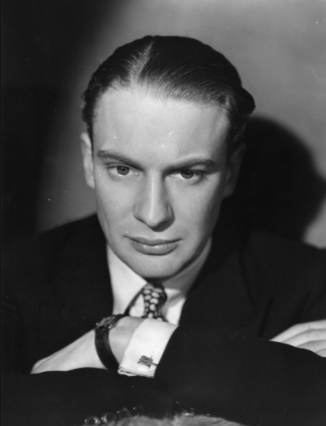 Francis David Langhorne Astor, CH (5 March 1912 – 7 December 2001) was an English newspaper publisher, editor of The Observer at the height of its circulation and influence, and member of the Astor family, "the landlords of New York".
David Astor was born in London, England, the third child of American-born English parents, Waldorf Astor, 2nd Viscount Astor (1879–1952), and Nancy Witcher Langhorne. His older stepbrother was Robert "Bobbie" Gould Shaw III. The product of an immensely wealthy business dynasty, and raised in the grandeur of a great country estate where the political and intellectual elite gathered, David nevertheless showed compassion for the poor and those who were victims of destructive socioeconomic policies.[1] An extremely shy man, David Astor was greatly influenced by his father, but as a young man he rebelled against his strong-willed mother.[2] After an education at West Downs School in Winchester, Hampshire, followed by Eton College in Berkshire, he attended Balliol College, Oxford, where he suffered a nervous breakdown and left in 1933 without graduating.[2] He was psycho-analysed by Anna Freud, and during World War II, he served with distinction as a Royal Marines officer and was wounded in France. While at Balliol in 1931, he met a young anti-fascist German, named Adam von Trott zu Solz, who was to become the most influential figure in his life.[3] Von Trott's involvement in the 1944 plot to assassinate Adolf Hitler led to his execution.[4]
In 1945, Astor purchased the Manor House at Sutton Courtenay, Oxfordshire, living there and restoring The Abbey in the village, which he bought in 1958 and was across the road from the Manor House.[6] He leased The Abbey to the Ockenden Venture, which used it as a home for refugee children. In 1945, David Astor married for the first time to Melanie Hauser, with whom he had one child:[3] Frances Christine Langhorne Astor (b. 1947). After his divorce from Melanie in 1951, he married Bridget Aphra Wreford (1928-2019) in 1952.[3] David and Bridget had five children:[5] Alice Margaret Frances Astor (b. 1953), Richard David Langhorne Astor (b. 1955), Lucy Aphra Nancy Astor (b. 1958), Nancy Bridget Elizabeth Astor (b. 1960), and Thomas Robert Langhorne Astor (b. 1962).
His passion for prison reform and the welfare of prisoners may well have reflected his concern for the welfare of Bobbie Shaw — as did his interest in reforming the law on homosexuality, which remained a criminal offence until 1967. In 1954 the country was gripped by the trial of Lord Edward Douglas-Scott-Montagu, 3rd Baron Montagu of Beaulieu, the journalist Peter Wildeblood and the landowner Michael Pitt-Rivers for committing 'consensual homosexual practices', and after their release from prison Frank Pakenham gave a dinner for Lord Montagu and Wildeblood, attended by David, Victor Gollancz and Sonia Orwell, who later married Michael Pitt-Rivers. The Howard League for Penal Reform and the British Social Biology Council approached David on reforming the law; David got in touch with, among others, Hardy Amies, Oliver Messel and John Gielgud, whose reply indicated what a social and professional minefield they were entering ('I am naturally in sympathy with your project, but for personal reasons I could not lend my name officially in support of your scheme'). Whereas Anna Freud regarded some forms of homosexuality as a condition which could be cured by psychoanalysis, David saw it in social rather than medical terms; and, along with J.B. Priestley, Canon John Collins, Victor Gollancz, Julian Huxley, Bertrand Russell, Maurice Bowra and Stephen Spender, he lent his support to the Wolfenden Report of 1957, which led to the legalisation of homosexual relations.
In 1975, Astor resigned as editor of The Observer but continued as a trustee. In 1977 the paper was sold by his family to Robert O. Anderson, the American owner of the Atlantic Richfield Oil Company.[3] In his retirement Astor continued to support a number of charities and to finance pressure groups for causes that he strongly believed in. For his contributions to British society, he was made a member of the Order of the Companions of Honour in 1994. In 1995 David Astor was awarded an Honorary Doctorate of Letters from Plymouth University.[5]
David Astor died in December 2001 at the age of 89,[3] and is buried in All Saints' parish churchyard, Sutton Courtenay, Oxfordshire, in a grave with a simple headstone bearing only his name and years of birth and death. In an adjacent grave is his friend Eric Arthur Blair, better known by his pen name George Orwell.[11] Astor bought both burial plots when he learned that Orwell had asked to be buried in an English country churchyard.
---
My published books:


---
David Astor Jeremy Lewis Random House, Mar 3, 2016