Queer Places:
656 N W Knoll Dr, West Hollywood, CA 90069
2719 N Hollyridge Dr, Los Angeles, CA 90068
8600 Sunset Blvd, West Hollywood, CA 90069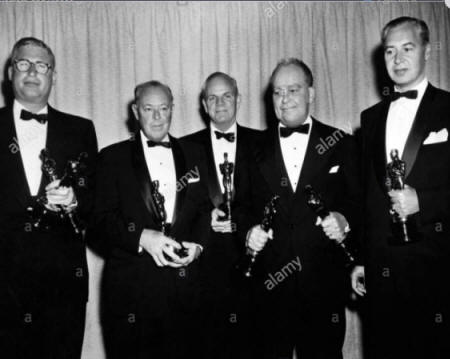 Arthur Abbott Krams (July 15, 1912 – September 29, 1985) was an American set designer. He first made a name for himself working for MGM on films such as Holiday in Mexico, Easter Parade and The Student Prince in the mid 1940s. Later, he went on to work with Paramount Pictures. While there, he shared an Oscar for The Rose Tattoo (1955).[1]
All of the most prominent decorators were gay – Arthur Krams, Henry Grace, George James Hopkins, Howard Bristol – as was virtually the whole of the MGM research department. Arthur Krams, who worked as a decorator at both MGM and Paramount, explained his role: "The set decorator starts with a bare set, three walls and a floor, provided by the art director. The actual decoration of this bare set is gathered from the screenplay, which tells the action involved, the time, contemporary or period. There has to be a close working relationship with the wardrobe people to coordinate the costumes of the star so that the colors of the set and the colors she wears complement each other. It would be dreadful thing, for instance, for a star in a blue gown to suddently find herself sitting on a blue sofa."
Krams was born in New York City. In the 1940s he worked for Adrian.
Over his career, Krams would be co-nominated for an Oscar seven more times: Summer and Smoke (1961), Visit to a Small Planet (1960), Career (1959), To Catch a Thief (1955), Lili (1953), The Story of Three Loves (1953), The Merry Widow (1952).
---
My published books:


---
Woods, Gregory. Homintern . Yale University Press. Edizione del Kindle.
Behind the Screen: How Gays and Lesbians Shaped Hollywood, 1910-1969, William J. Mann, 2001