Queer Places:
Harvard University (Ivy League), 2 Kirkland St, Cambridge, MA 02138
22 May Street, Worcester, MA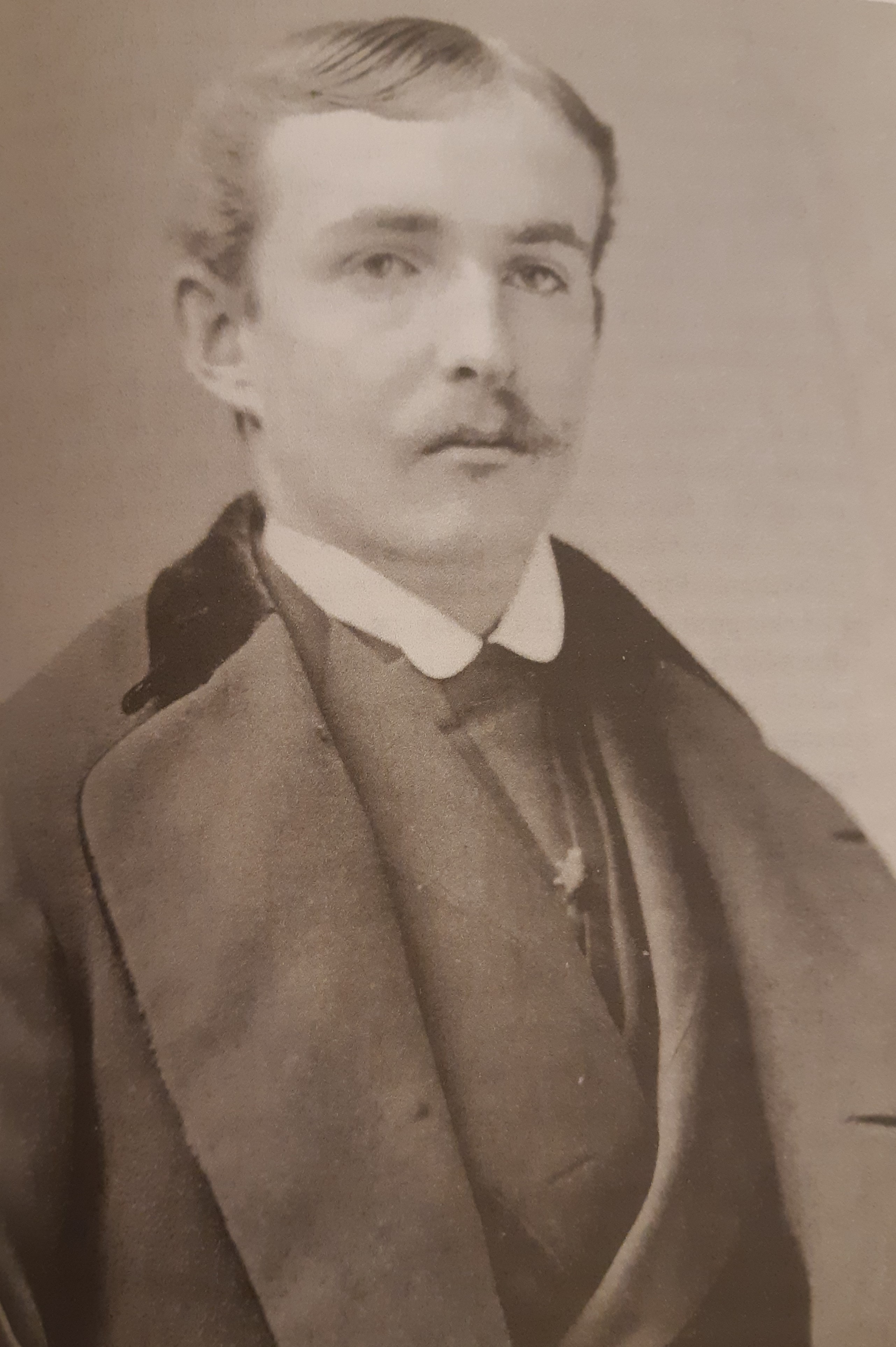 William Wigglesworth Chamberlin (July 25, 1850 - February 6, 1910) is the author of An Extravaganza on the Ancient Ballad of Lord Bateman. A novel by Frederick Wadsworth Loring, titled Two College Friends, published in 1871, is set at Harvard University and, later, during the Civil War. Loring dedicated his story to his Harvard friend and classmate, William Wigglesworth Chamberlin, suggesting that the chums of the novel paralleled these chums in life: Indignation at my dedicating this book to you will be useless, since I am at present three thousand miles out of your reach. Moreover, this dedication is not intended as a public monument to our friendship;—I know too much for that. If that were the case we should manage to quarrel even at this distance … . But I can dedicate it to you alone of all my college friends, because you and I were brought so especially into the atmosphere of [the professor] who inspired me to undertake it.
William Wigglesworth Chamberlin was born in Worcester, on July 25, 1850, to Henry Harmon Chamberlin (born 1813) and Charlotte Ramsay Clarke. In 1872, he married Elizabeth Paine (born 1840) , daughter of Charles Paine of Chalmers. They had one son, Henry Harmon Chamberlin. He was a member of the Pacific and Nantucket Yacth Club, Boston Authors' Club, American Club London, Authors' Club London. Chamberlin had a successful career as a journalist and playwright as well as spending a substantial amount of time in Europe.
He is noted as having "lived abroad a considerable portion of [his life]"—always suggestive in the coded discourse of the day—and seems also to have quickly abandoned the family business for journalism and—even more suggestive—the theater. In fact, at one point he formed a very successful partnership with a leading figure of Boston's bohemian gay circles of the 1880s and 1890s, the playwright Thomas Russell Sullivan, with whom Chamberlain wrote a comedy that in 1880 enjoyed wide popularity in Boston. Entitled A Midsummer Madness, it sounds a very different type of tale from Two College Friends, more the game of reveal-and-conceal that gays were forced to play then.
He died on February 6, 1910.
---
My published books:


---
Love Stories, Sex Between Men Before Homosexuality, by Jonathan Ned Katz
The Hub of the Gay Universe, An LGBTQ History of Boston, Provincetown, and Beyond, by Russ Lopez, 2019
Shand-Tucci, Douglass. The Crimson Letter . St. Martin's Publishing Group. Edizione del Kindle.