Partner Mary Wingfield Scott
Queer Places:
485 E Withers Rd, Wytheville, VA 24382
Linden Row, 100 E Franklin St, Richmond, VA
Saint Andrews Episcopal Cemetery Prairieville, Hale County, Alabama, USA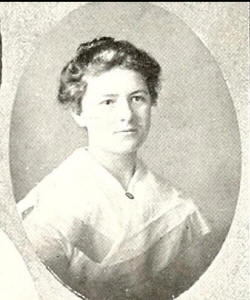 Virginia Reese Withers (February 12, 1888 – April 19, 1968) is the author of American Types in French Drama. Mary Wingfield Scott returned to Richmond as an associate professor at Westhampton College, where she was Associate Professor of Moden Languages from 1920 to 1928. During this time, she met Virginia Reese Withers, her life partner for forty-four years from 1923 to 1967.
Withers attended Newcomb College, A.B. in 1909. At college she was part of the Alpha Omicron Pi-Pi Chapter. She was a classmate of Natalie Scott, with whom she remained friend. In 1911 Withers she joined the Alabama Girls Technical Institute (now University of Montevallo), Alabama, where she was an honorary member of the Julia Studwick Tutwiler Club. From 1911 to 1912 she was Assistant Mathematics professor. From 1913 to 1916 she was Instructor in French. In 1916 she moved to Newcomb College, New Orleans, LA, where she was Instructor of French from 1916 to 1919. In 1920 she was Associate Professor of French at Westhampton College. She did summer work in Paris, France, and University of Chicago in 1919 and 1920. She obtained a Licenciée és Lettres at the Sorbonne in 1922.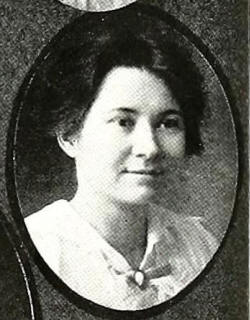 According to a mark on Linden Row, Richmond, VA, it was Saved for Posterity by Mary Wingfield Scott who was Supported in this and many other Endeavors by two Friends, Virginia Withers and Rachel Wilson. "This Garden has been Restored in their Memory by their Friend, Sally Dickinson Todd. 1989." The houses, with their tiny, raised front yards, are believed to represent the best surviving row of Greek Revival architecture in the nation. Scott deeded her Linden Row properties to the Historic Richmond Foundation in 1980.
Scott and Withers lived for two years in Europe after Withers lost her job at Westhampton University, now the University of Richmond. Scott and Withers adopted two boys in 1927 and raised them together. In her autobiography, Scott described her desire to adopt: "Ever since I was in my early twenties and saw no prospect of getting married, I had thought of adopting a child." She further related that she and Virginia were following the example of a friend from Bryn Mawr who had adopted a child.
In 1920 Scott and Withers bought a getaway house in Wytheville, VA, as summer home. The relationship between Scott and Withers wasn't seamless either. When Winkie directed her affections elsewhere and took up with a French professor at Hollins, Withers tried to kill herself.
In ca. 1950 Withers wrote "Son of the Black Belt", a fictionalized account of the Reese and Wither families in Virginia and Alabama, in part, concerning their relationships with slaves and with free African Americans after the Civil War.
Withers is buried at St Andrews Episcopal Cemetery, Prairieville, Alabama.
---
My published books:


---
Lesbian and Gay Richmond Beth Marschak, Alex Lorch Arcadia Publishing, 2008
https://www.virginiahistory.org/collections-and-resources/how-we-can-help-your-research/researcher-resources/guides-researchers-2-14