Partner Virginia Reese Withers and Rachel Wilson, buried together with Wilson
Queer Places:
2236 Monument Ave, Richmond, VA 23220
Bryn Mawr College (Seven Sisters), 101 N Merion Ave, Bryn Mawr, PA 19010
Barnard College (Seven Sisters), 3009 Broadway, New York, NY 10027
University of Chicago, 5801 S Ellis Ave, Chicago, IL 60637
6420 Roselawn Rd, Richmond, VA 23226
485 E Withers Rd, Wytheville, VA 24382
Linden Row, 100 E Franklin St, Richmond, VA
Hollywood Cemetery, 412 S Cherry St, Richmond, VA 23220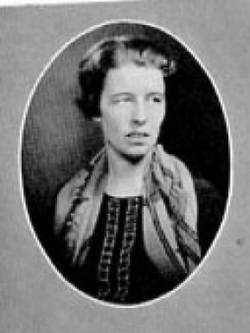 Mary Wingfield Scott (July 30, 1895 – August 9, 1983) was a crusading voice, and at times a lone voice, for more than half a century for preserving Richmond's historic architecture. Scott was known for her effectiveness, her hard work, her scholarly background; but not for her tact. She clashed with politicians, city planners, newspaper editors, business leaders, property owners. Once she was asked why battles were so frequently lost in the struggle to save the city's architectural heritage. Her response was acerbic, and typical. "There are always people with no taste, and they're in the majority," she said. "The city administration is responsive to people with no taste."
Scott attended Barnard College, B.A. in 1921. In 1920 she attended the Curso del Verano, Residencia de Estudiantes in Madrid. From 1920 to 1928 she was Associate Professor of Modern Languages at Westhampton College.
Scott wrote two books, "Houses of Old Richmond," and "Old Richmond Neighborhoods," and was widely recognized as the city's indisputable authority in those areas. In 1935, she founded the William Byrd branch of the Association for the Preservation of Virginia Antiquities to save the Adam Craig House from demolition. The group bought and restored the house, which was the early home of Helen Stanard, Edgar Allan Poe's "Helen." Over the years, Scott purchased a number of houses that she felt needed to be preserved. She, along with Mrs. John D. Bocock, first bought the William Barret House. Next she purchased a group of dwellings on Oregon Hill, where a number of quaint and picturesque houses had been built in the 1840s and 1850s for workmen at the Tredegar Co. Scott was not happy with what had happened to Oregon Hill, and she was blunt about it. She said the area had been irrevocably split by the War Memorial—"that airplane hanger with the lady inside breaking her neck." Scott's largest purchase was seven houses on the north side of the 100 block of East Franklin Street, known as Linden Row. The houses, with their tiny, raised front yards, are believed to represent the best surviving row of Greek Revival architecture in the nation. Scott deeded her Linden Row properties to the Historic Richmond Foundation in 1980. Although Scott's tongue was sharp, she maintained a sense of humor that often made her opponents to historic preservation laugh. In the mid-1950s, for example, there was a movement for a face lifting of Capitol Square, including removal of part of a 138-year-old iron fence and construction of a three-level reflecting pool. "The next thing they propose will be to replace the squirrels with peacocks," she observed. Scott and her supporters won that battle. Scott was a member of one of Richmond's oldest and most influential families, but any reference to her background was usually lighthearted. "I should have been born a foundling," she once said. "I don't give a hoot about ancestors. If one of them had been a pirate or was hanged, it would be interesting. A bishop is respectable but not exhilarating."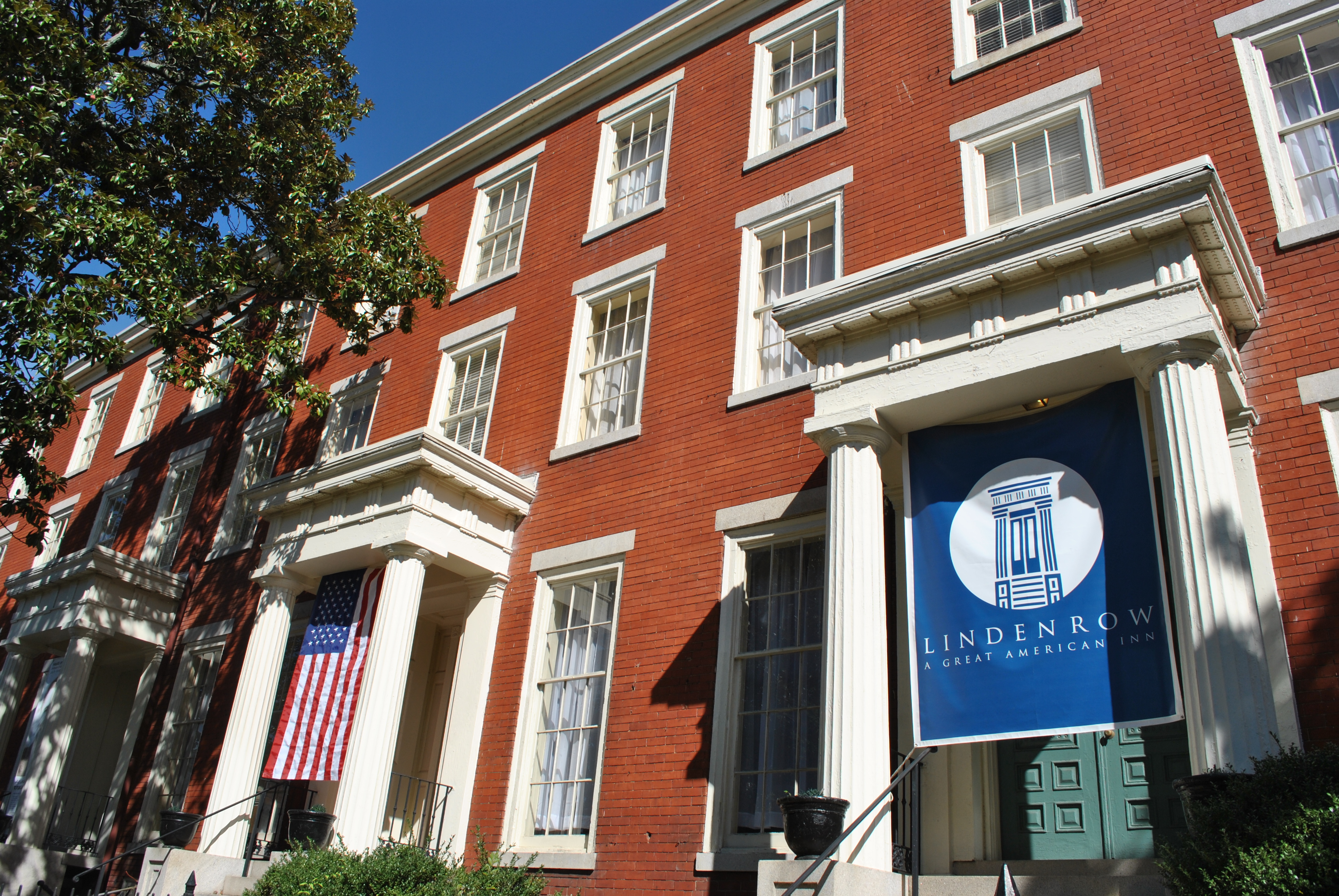 Linden Row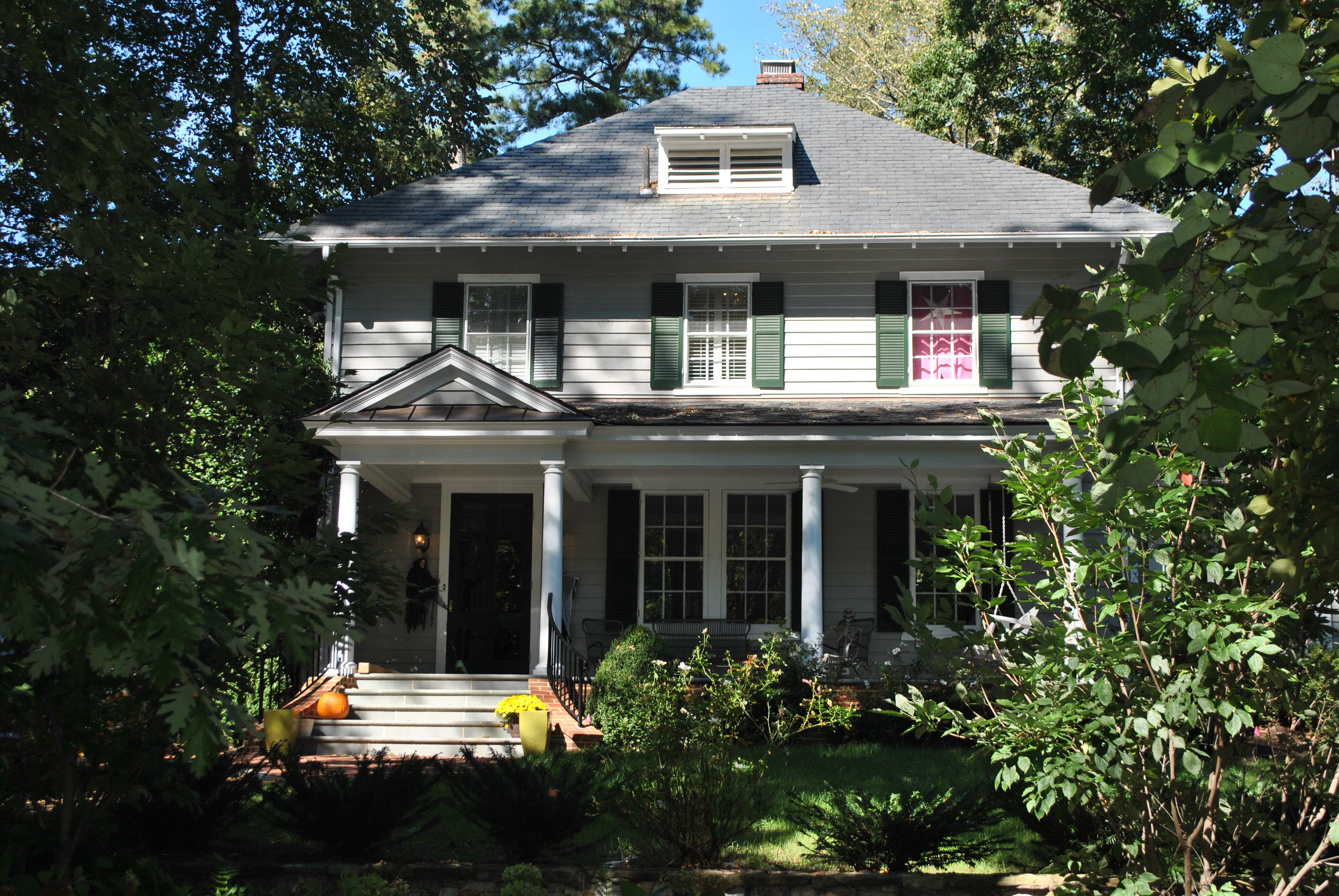 6420 Roselawn Rd, Richmond, VA 23226
Her maternal grandfather was Episcopal bishop of Northern California. Although she never married, Scott adopted two sons in 1927. Scott received the ninth annual Distinguished Service to the Arts award given by the Federated Arts Council of Richmond in 1979. She also was an honorary member of the American Institute of Architects. Scott was known as a rebel. But she was a rebel with a cause, and she embraced historic preservation with evangelic fervor. Scott delighted in her independence: "I don't work for anyone," she declared. "They'll write on my tombstone, 'Died of errands.'" Her longtime partner was Virginia Reese Withers (1888-1968), and after this latter's death, her partner was Rachel Wilson (1892–1986), with whom she is buried.
---
My published books:


---
Gary Robertson, Richmond Times-Dispatch, August 10, 1983